Picture this - You are driving around the country on a month-long road trip, enjoying the sights and sounds with your pup snoozing comfortably in the back seat. Having your best friend along for the ride can make for quite an adventure for both of you if they are kept happy, safe, and secure.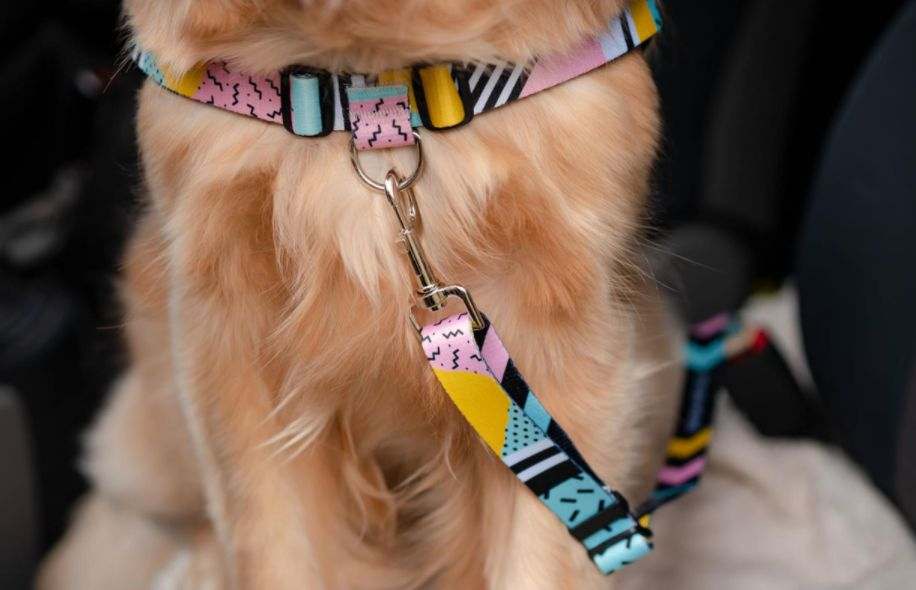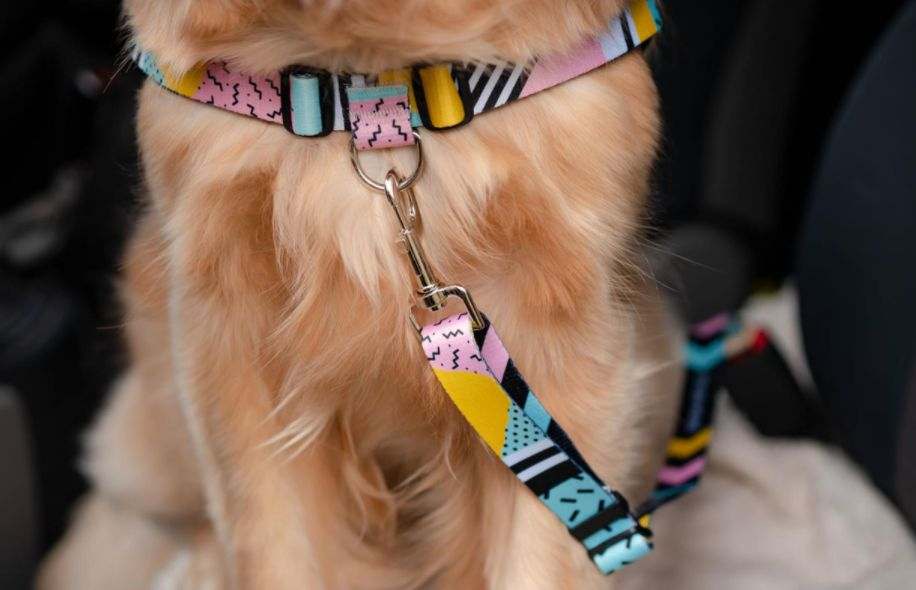 SECURING THE 'PACKAGE'
The best way for a dog to travel in a car is to ensure they are properly restrained and that they feel super comfortable and relaxed on the ride. Our stylish hound car seat belts secure firmly to your dog's harness and to your car's seat belt buckle to prevent them from jumping or making any big movements. Furthermore, the benefit of this attachment to their harness is that in the event of sudden changes of speed or worse still, an accident, the pulling force is spread out to your pup's chest and back, not just their neck- ensuring maximum safety for all in the car.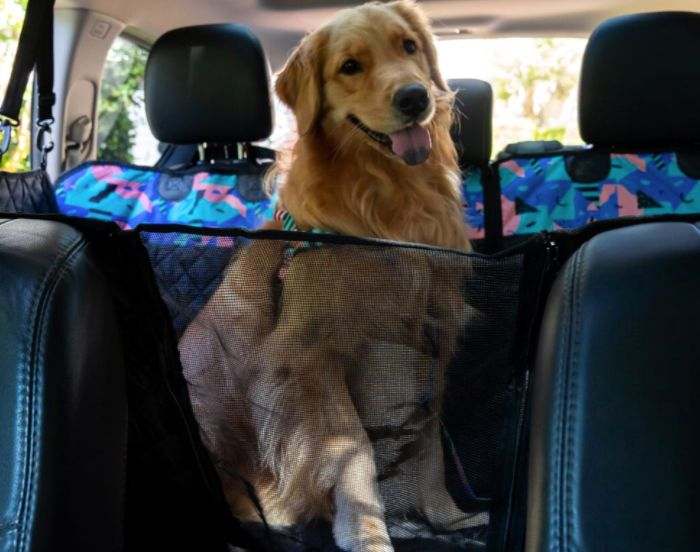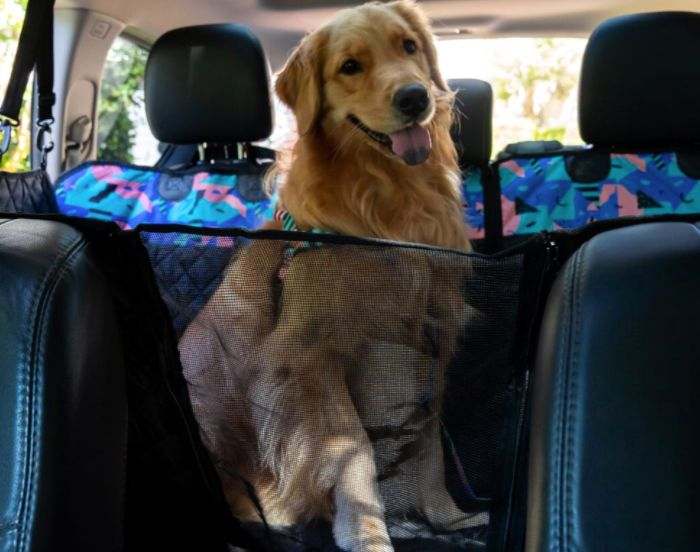 EASING CAR ANXIETY
Another thing you can do to ensure a smooth-sailing ride is to invest in a comfortable stylish hound car seat to keep your pup relaxed. For timid cuties who may experience car anxiety and motion sickness will find a car seat to be a protective den which will ease their travel fears. Not only will this prevent your pup from jumping to the front, it can also protect your car's upholstery!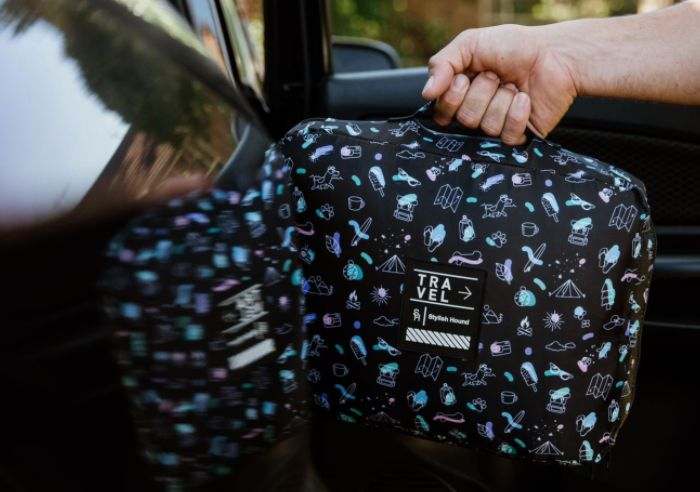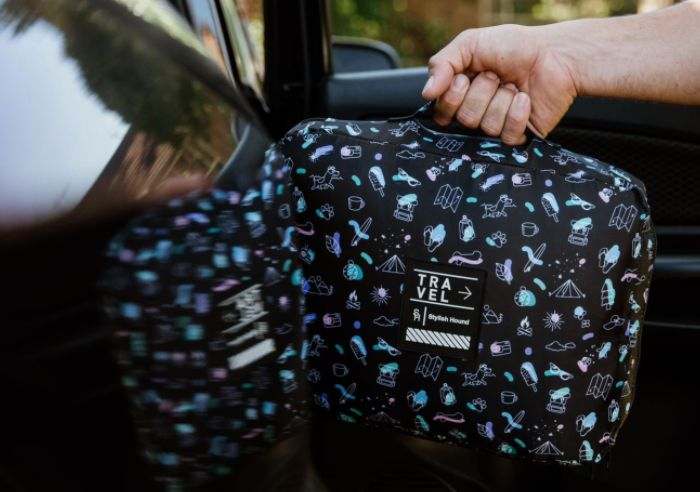 PROTECT YOUR 'OTHER BABY'
It bears repeating that dogs are, in essence, furry, overgrown toddlers. If you go anywhere with them, there's gonna be fidgeting as well as mess. This does not bode well with your car: your non-furry, non-sentient other babies. Luckily, Stylish Hound has your car covered—literally—with our range of car seat covers. A durable, padded oxford canvas cover will take the scratches, rips, wear and tear, and general muck that cars cannot bounce back from. Our car seat covers also come with a travel bag to put all your bits and bobs!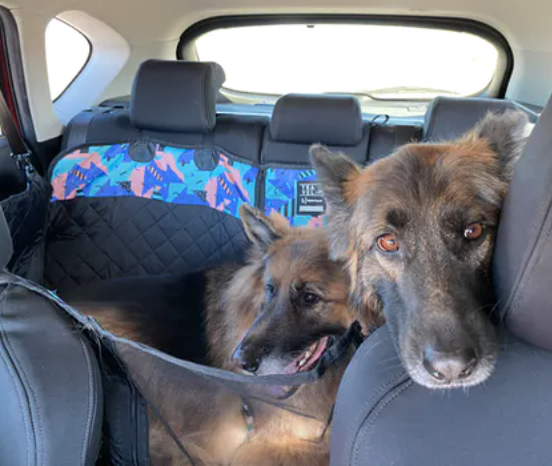 Taylor D.
Seat Cover with a Travel bag
We recently purchased the seat cover as we were driving with our 2 German Shepherds from Adelaide to the Gold Coast. They love being in the car but the seat cover gave us so much more comfort knowing they weren't going to slip around on the back seat Or hurt themselves if we had to stop suddenly. Definitely also helped protect our back seat and contain the dirt and fluff! Honestly best purchase we have made in such a long time! Thank you so much!!!!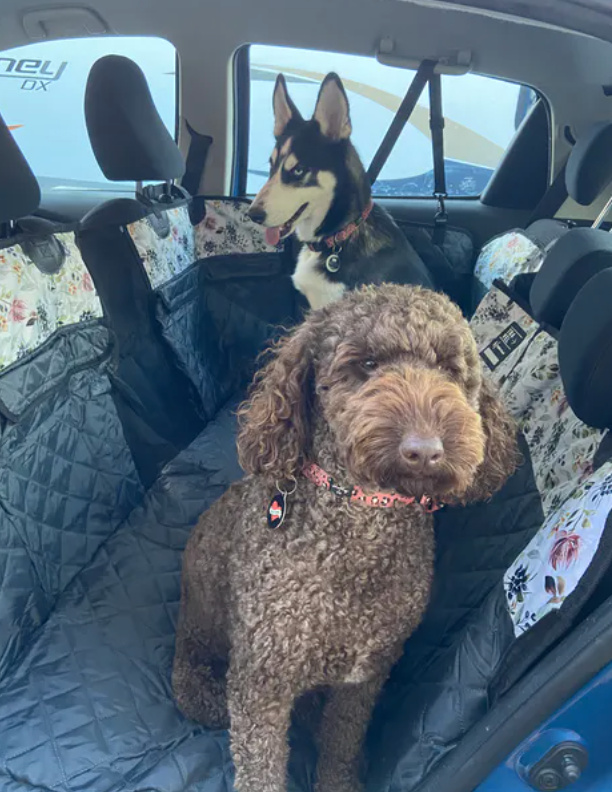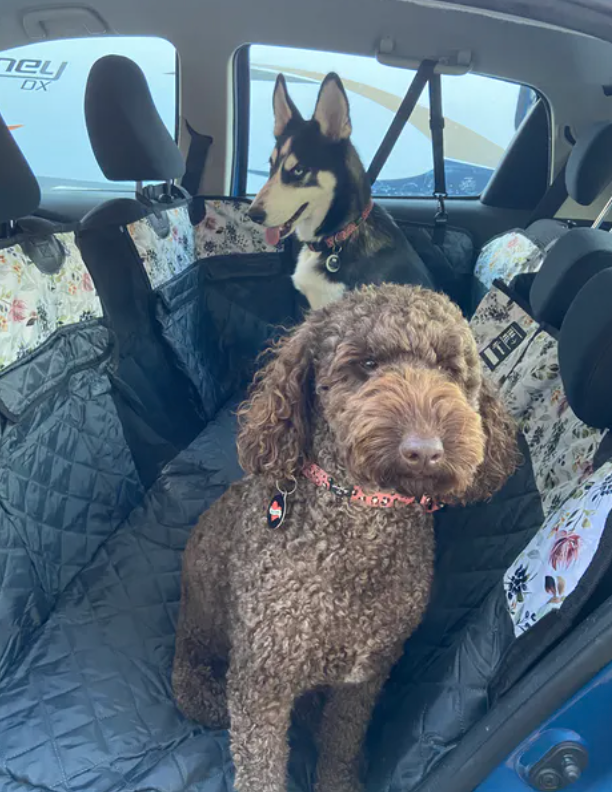 Melissa Brown
Best thing!
Before purchasing this car seat cover, I had gone through 3 in 2 years with none of them really doing what I wanted or just not lasting everyday use with 2 very adventurous dogs. The stylish hound car seat cover has changed the game for us! This has lasted through mad covered dogs, post-beach trip dogs, and even with 3 dogs in the back for a dog/human friend road trip! Couldn't recommend this product enough! Love it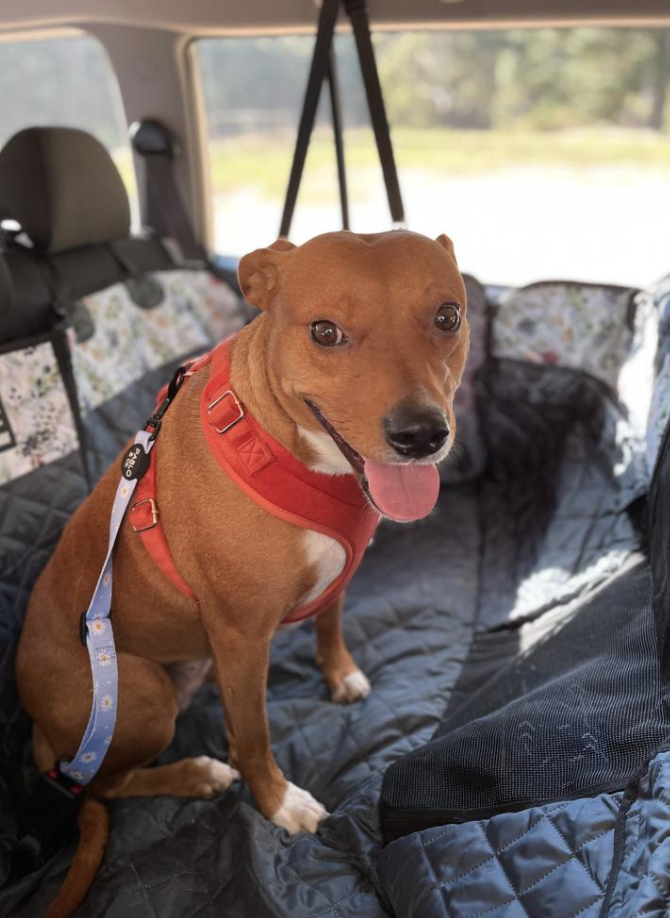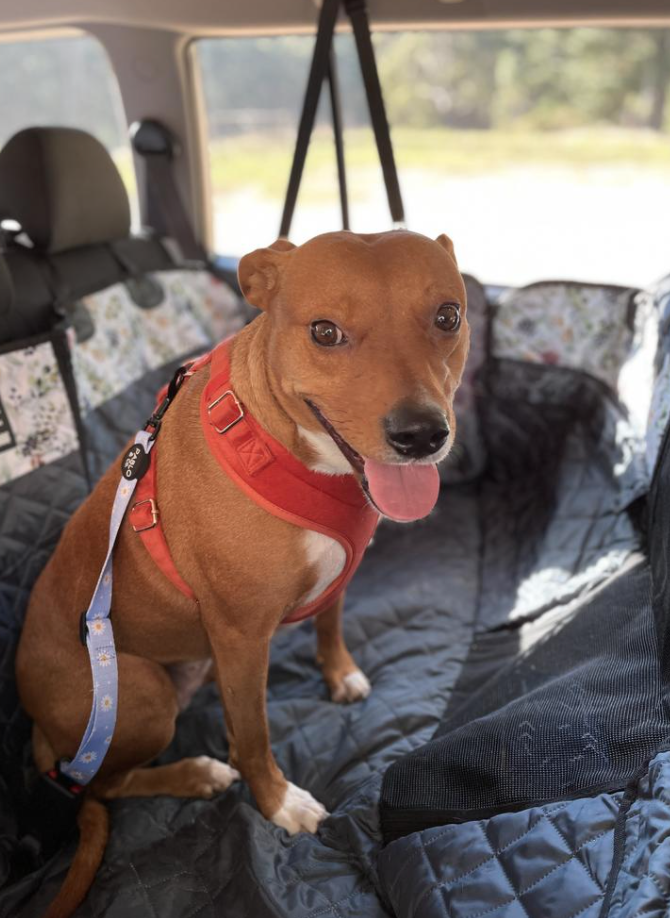 Amy W
THE BEST CAR SEAT BY FAR! 🤩
I just want to share with you all how bloody impressed I am with this back seat cover. The design has been so well-considered and so much thought has gone into it. 🥰 Not only that, we have noticed a difference in the way Penny (my dog) now travels in the car with it. She gets really bad motion sickness 🤢 The poor thing would be sick 9/10 times in the car! 😣 However since we have been using your seat cover she hasn't yet done it once! 😱 She also seems to feel more secure and comfortable when traveling with it as well. We are so thankful for having it! I can't wait to use it on a long-distance drive and see how she copes 🥰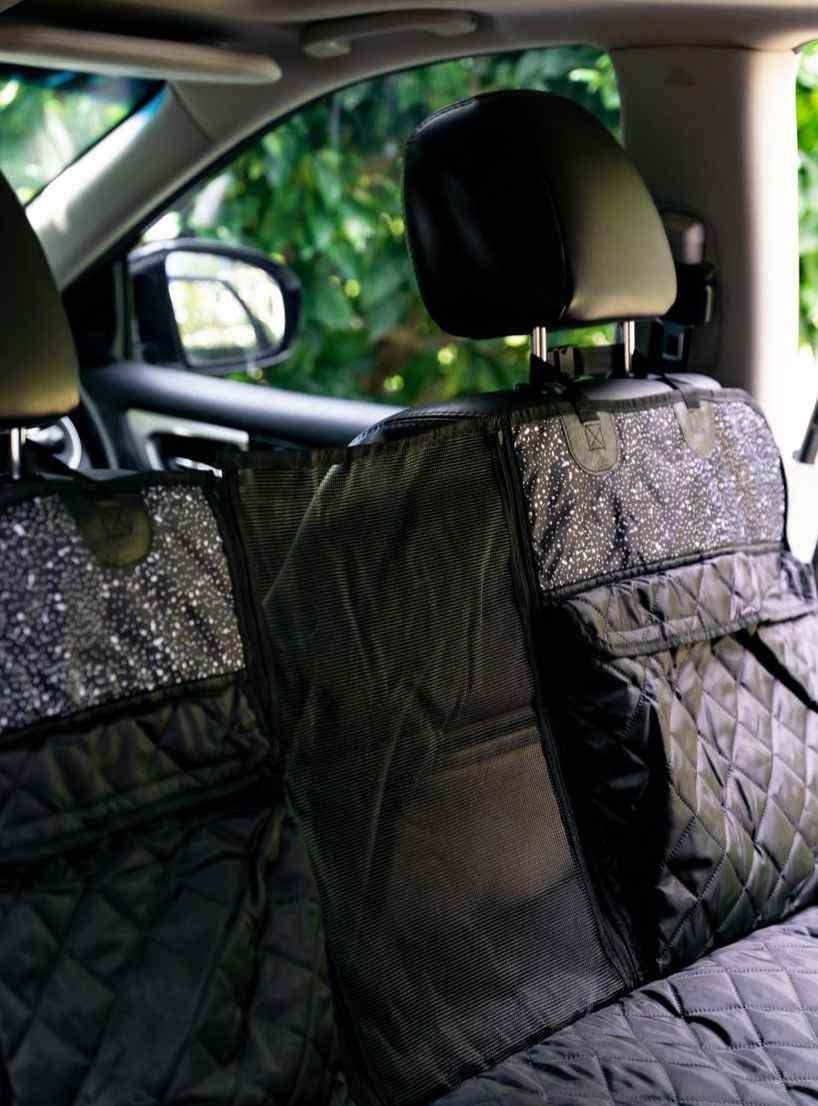 Carina Puopolo
Awesome product!
This car seat cover is the best purchase you can make for yourself and your pet. Our dog used to be very afraid of traveling in the car back seat, but since we put this cover she's been calmer than ever and in her best behaviour. I think this has to do with the grip the cover has, allowing her to balance or lay down without feeling the cover moves underneath. On top of that, this cover is so easy to wash and dry. You'll be surprised how fast it dries, in the same day! Thank you stylish hound for making awesome products!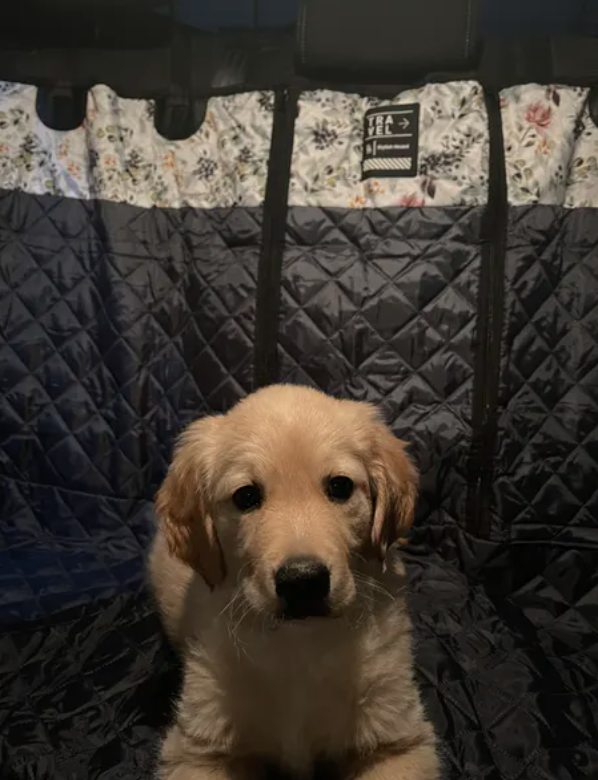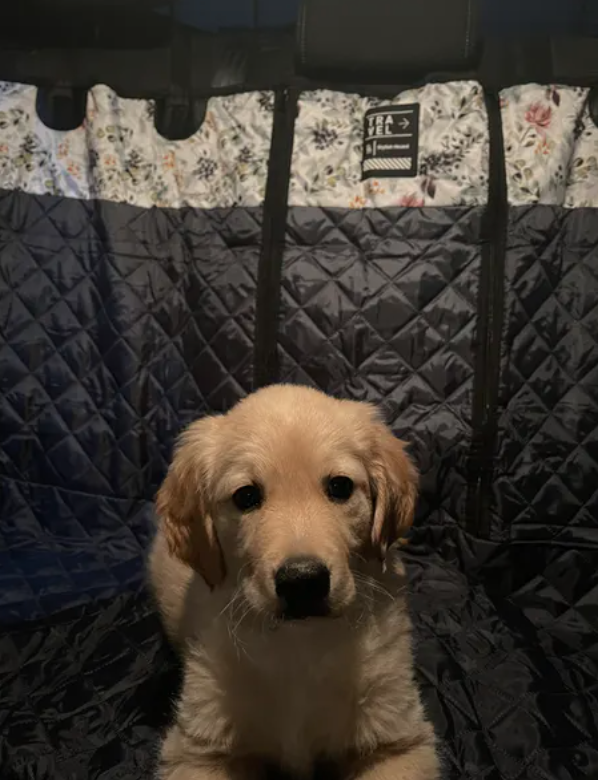 Theresa Webb
The Best Investment
Fits perfectly into a Hyundai i30, my golden retriever puppy absolutely adores going for car rides now! My anxiety over dirty car seats has been eased! Thank you for our favourite accessory Stylish Hound.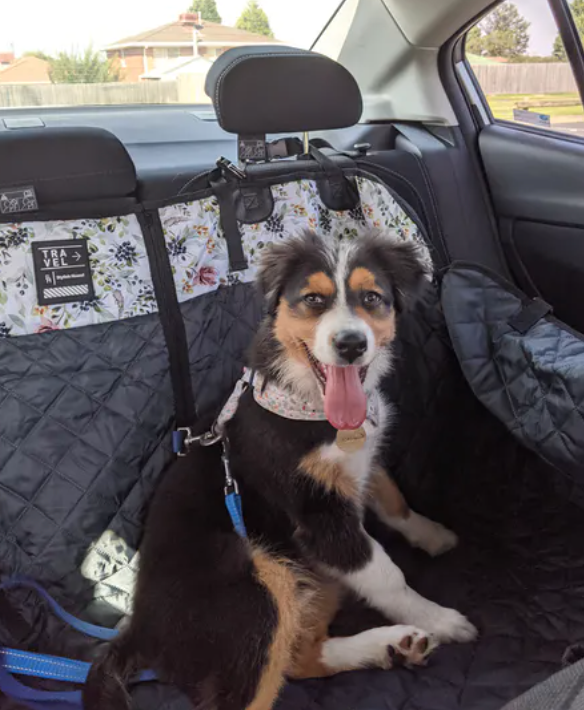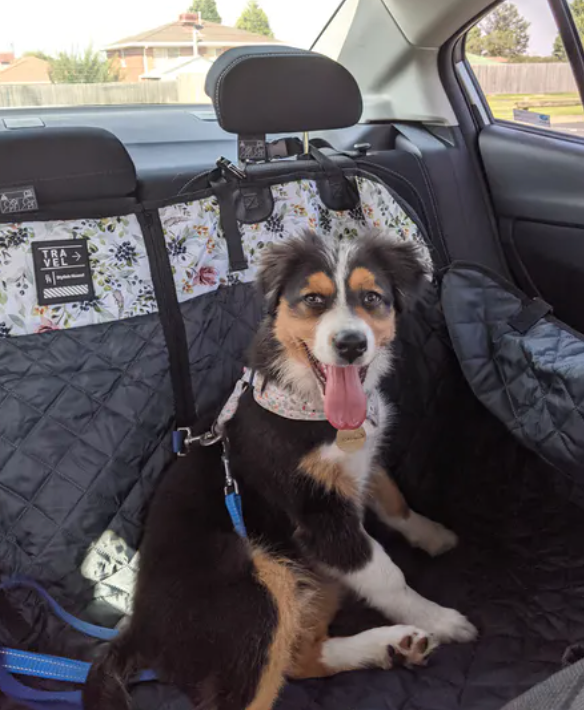 Jo C
Fantastic product
I purchased this seat cover to protect our car from an adventure-loving Aussie shepherd (always picks up souvenirs in his coat) and it has been excellent. Pup loves it because it's padded and comfy. It really is waterproof - it can handle wet beach trips and our boy even had a little accident but it kept the car seat totally dry. And! It's stylish to boot 😏 would expect nothing less from stylish hound though! 10/10 recommend it.