Taking your dog on daily walks should be just that, you taking your dog on a walk and not the other way around. Having a dog that constantly drags you around by pulling on their leash can make daily walks unpleasant and at times, feel more like a water-skiing activity. However, with the right tools, consistency and treats up your sleeve, you can correct this behaviour and who knows, daily walks with your furry bestie may suddenly become the highlight of your day.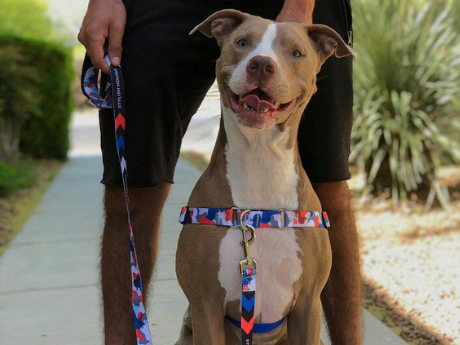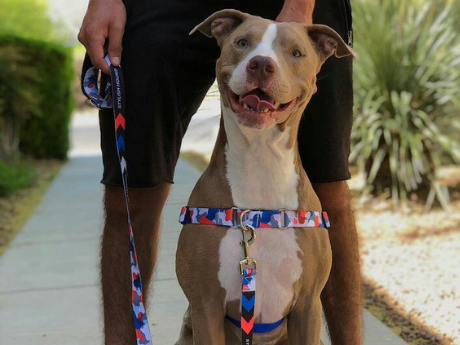 TO GET STARTED
① Invest in a well fitted front leading harness
② Set up a routine with short training sessions focusing on loose leash walking skills
③ Use your dog's favourite treats. Keep the rate of reward high and frequent to start with
The best dog harness to stop pulling is our front leading Original and Ruff N' Tuff harness. It offers maximum comfort and control for both humans and hounds to leash train your dog. When your dog begins pulling, it will feel a slight contact point at their chest due to the front attachment of the harness. This mild pressure acts as a cue for your dog to stop, turn and head check to you. Using this tool, in combination with consistent training to teach your dog good walking skills is a sure winner!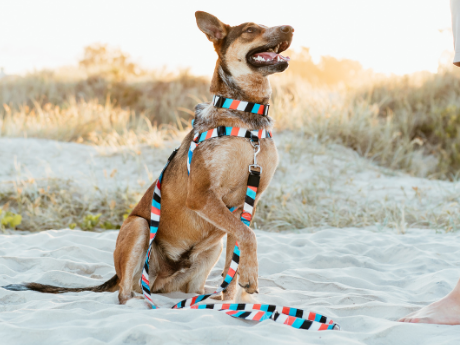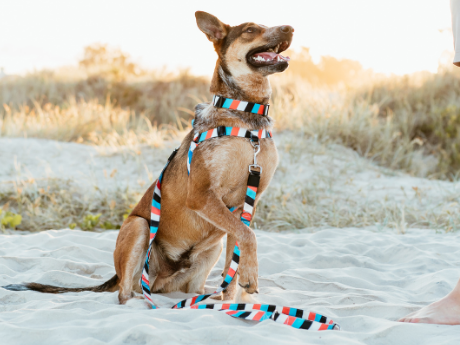 TRAINING & REWARDING
Using high-value treats is an effective reward for your dog to associate good walking skills with positive and yummy things!
④ Reward when your dog turns towards you and/or head check with you when they start to pull.
⑤ When your dog pulls ahead, stop and guide them back to walk next to you. Reward when they are in a good walking position and/or head checks with you. Repeat.
⑥ Make your training sessions fun and engaging with your dog!
Remember to consistently use your voice and treats to encourage your dog not to pull but instead, to walk closely beside you. With some patience and consistency, your dog will be able to learn the correct skills to become the perfect walking buddy. Treat training dogs is the best way for them to associate walking nicely beside you with positive and yummy things!
HAPPY STYLISH HOUNDS
Check out our No-Pull pro doggos on IG @stylish.hound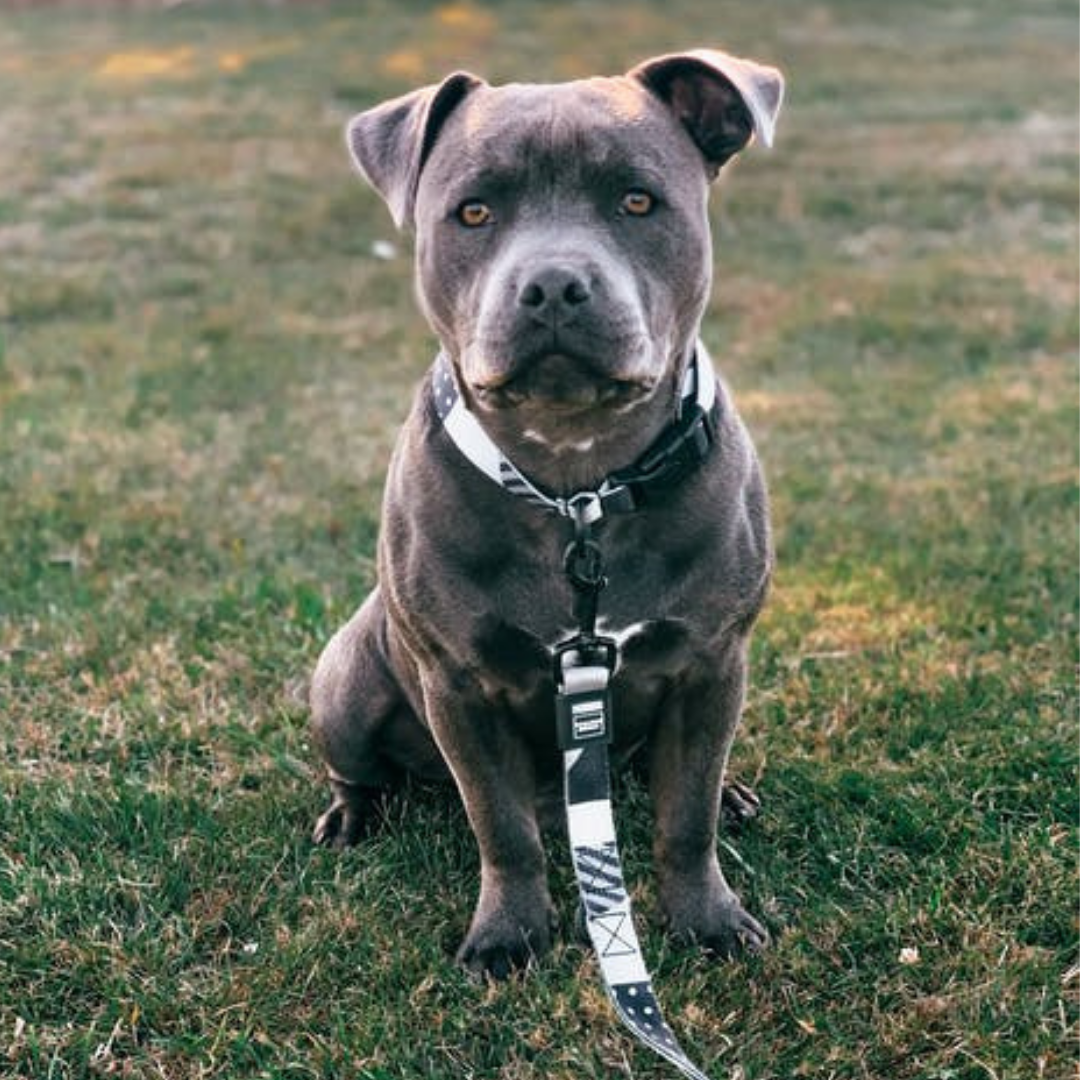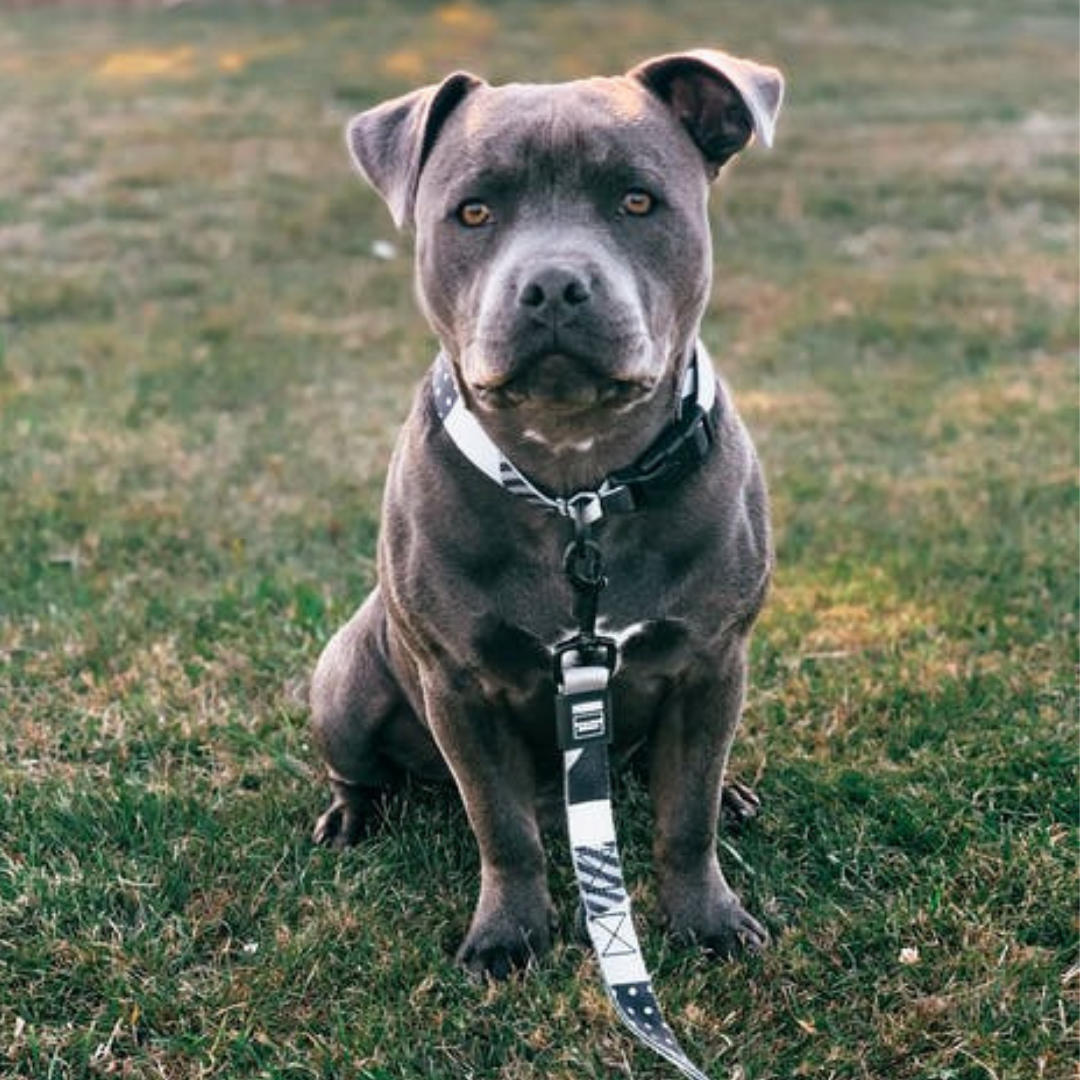 SAMANTHA FRENCH
Obsessed
We first purchased a no-pull harness for our Staffy puppy. It was a stunning design and the colours were perfect, even better than I thought they would be. The harness fitted him perfectly and was easy to put on, adjust and take off. His pulling decreased so much.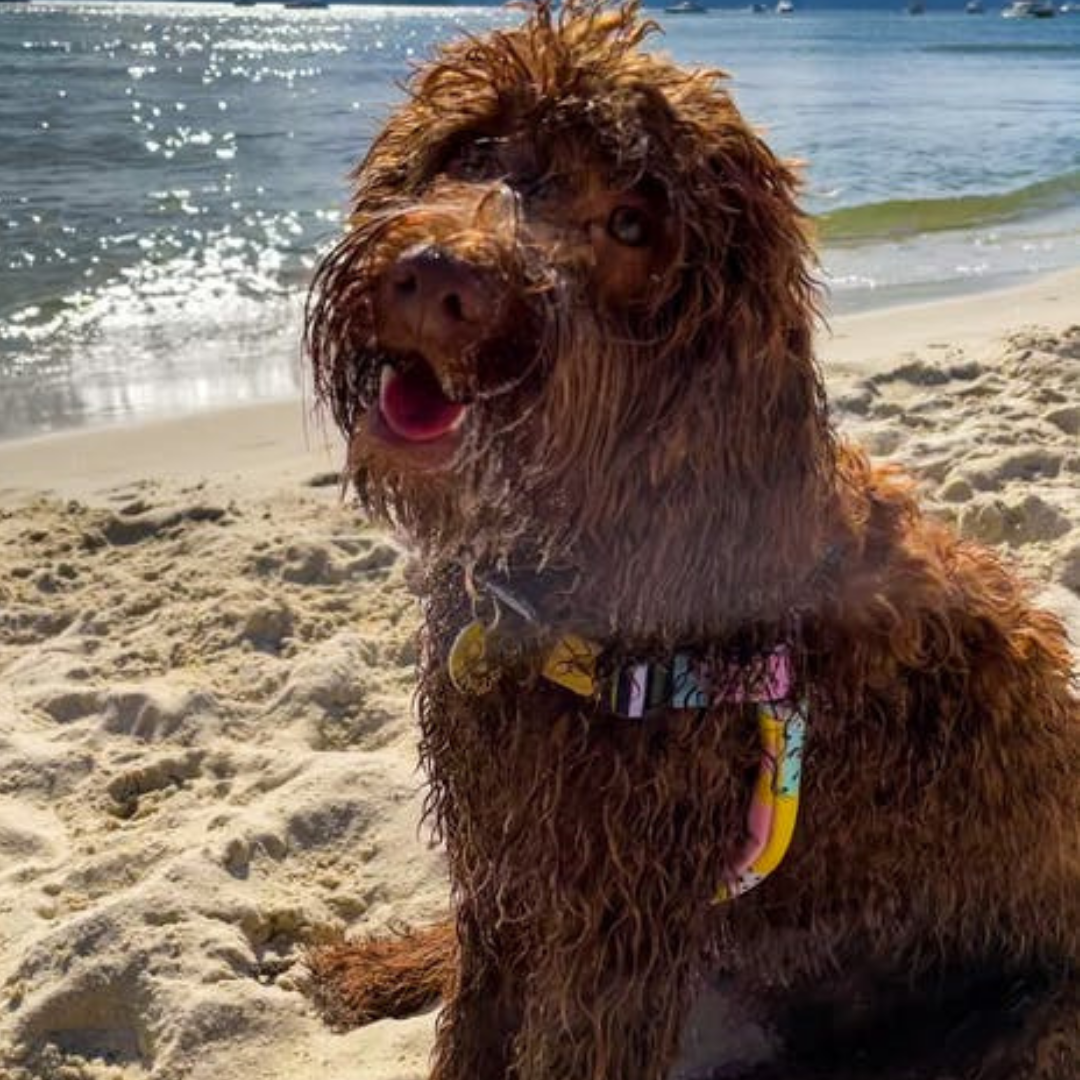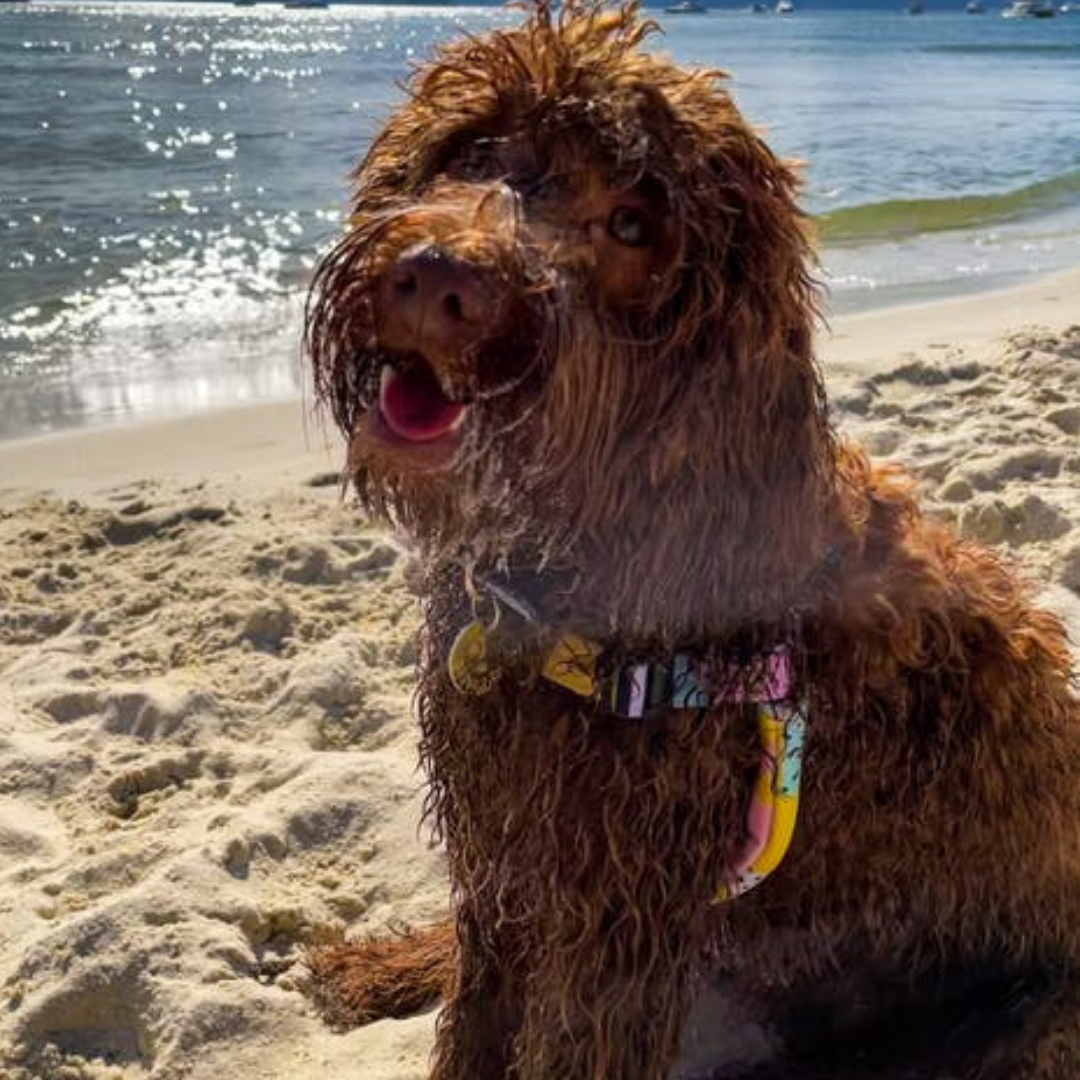 MONICA C
Love this harness!
I love this harness so much. It's so easy to put on and the colors are super bright! It seems very well made and I love that you can lock the snap closure to make sure it doesn't come undone! The padded buddies are great too so that Taco's arms don't run against the buckles. The little hand grip on the back is great too for when I need to pull him out of mud 🤣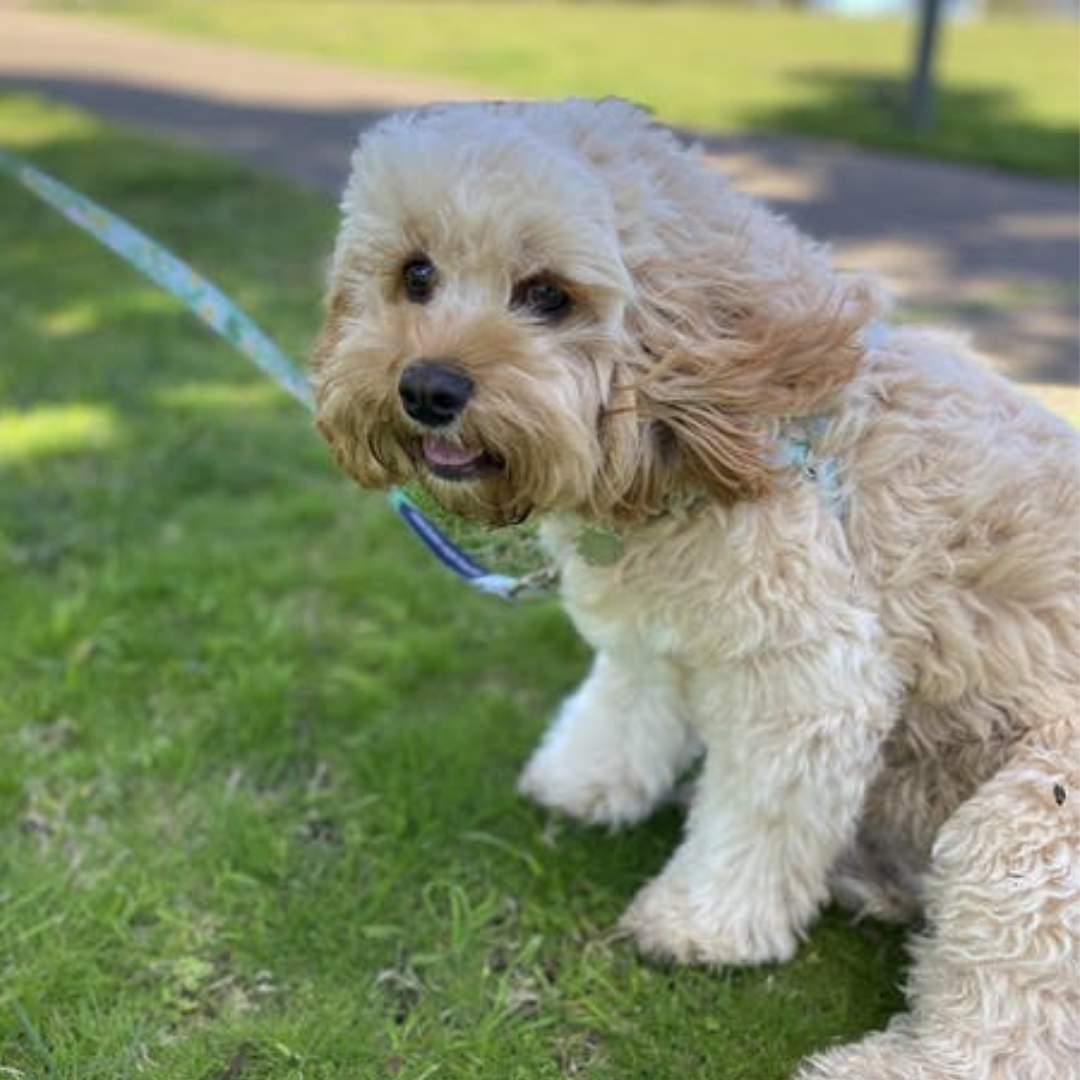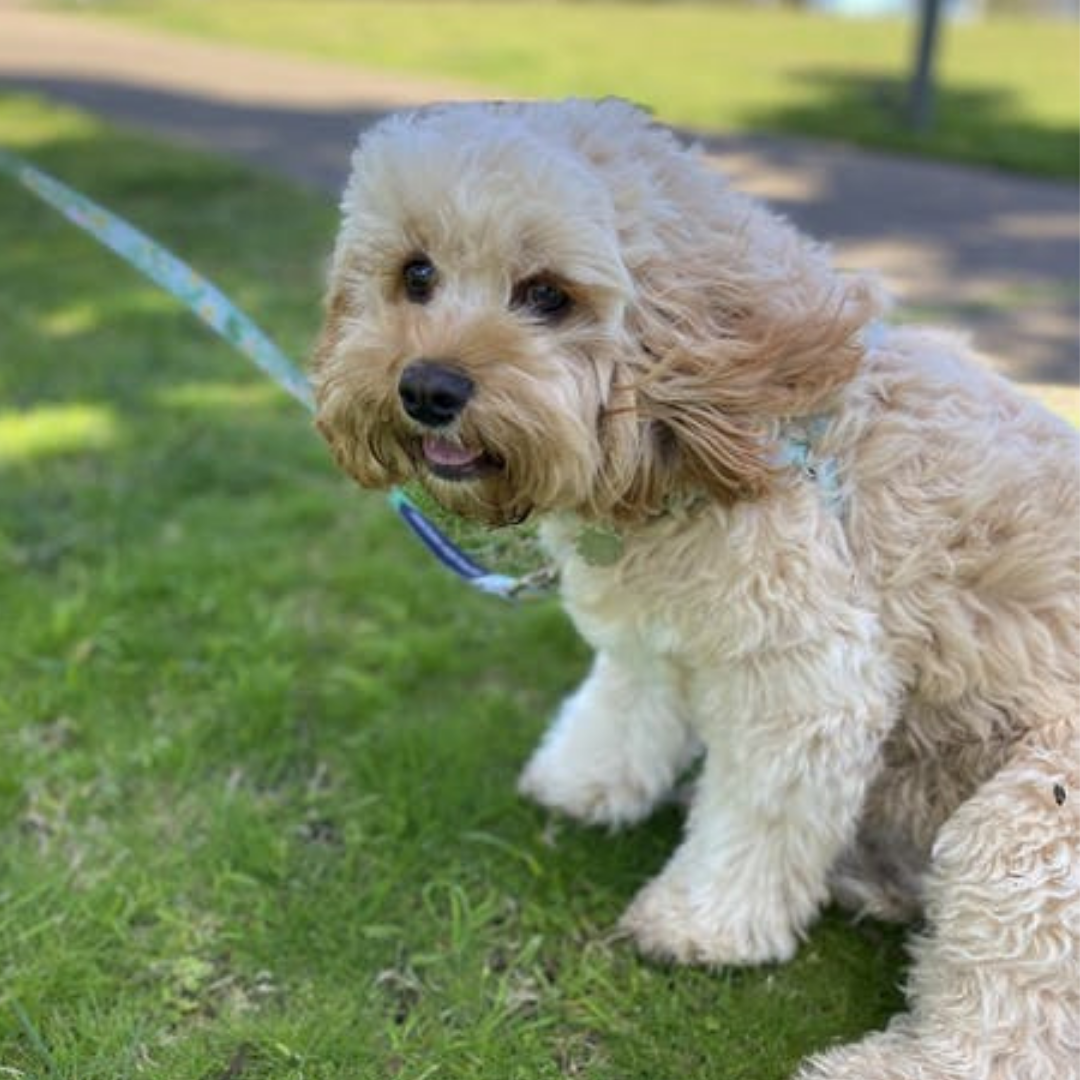 CEC
Maple has been enjoying lots of walks since we bought her new harness and matching leash. We are super happy with both products, they are easy to put on, stylish and comfy, but also prevents her from pulling and jumping. My ordered arrived within 2 days.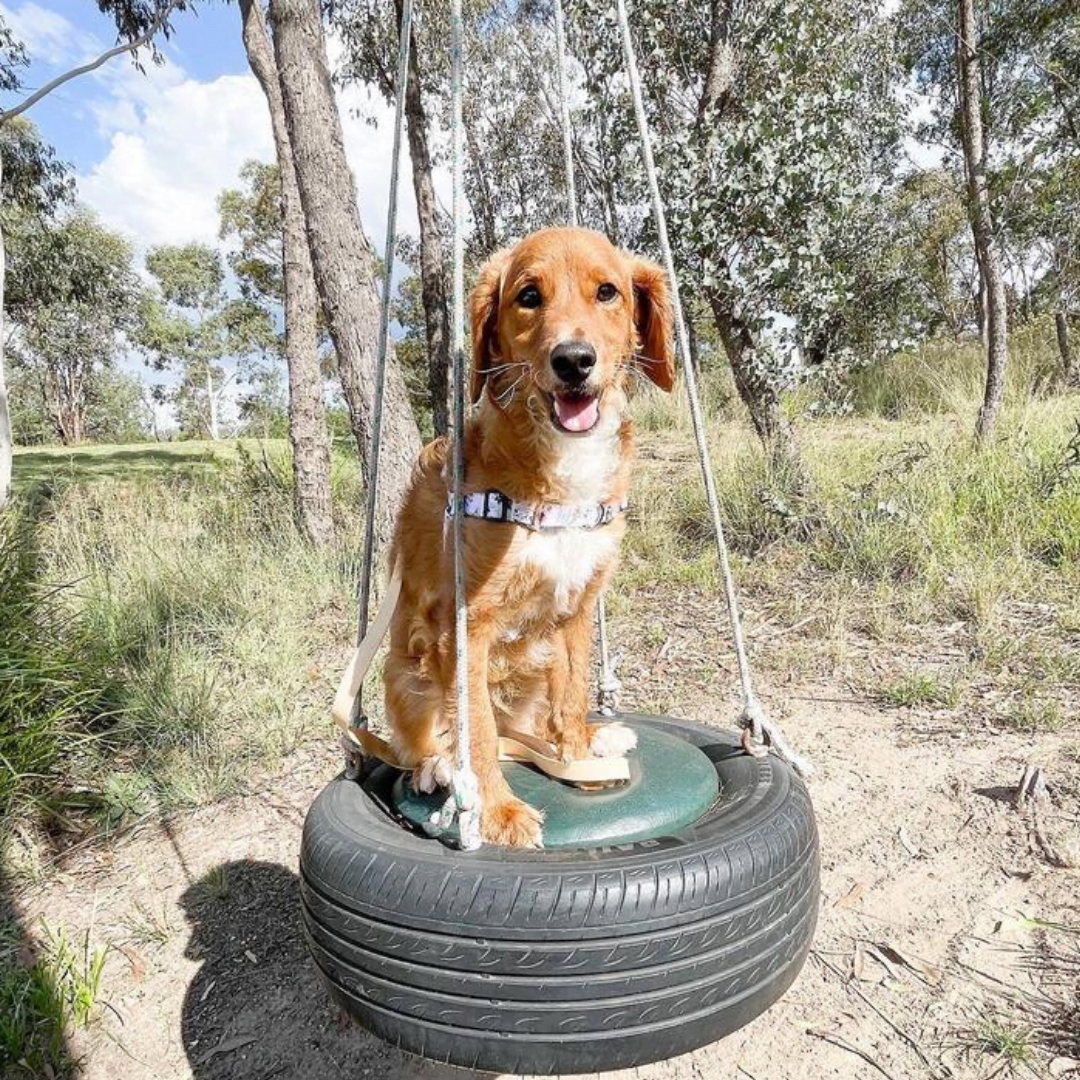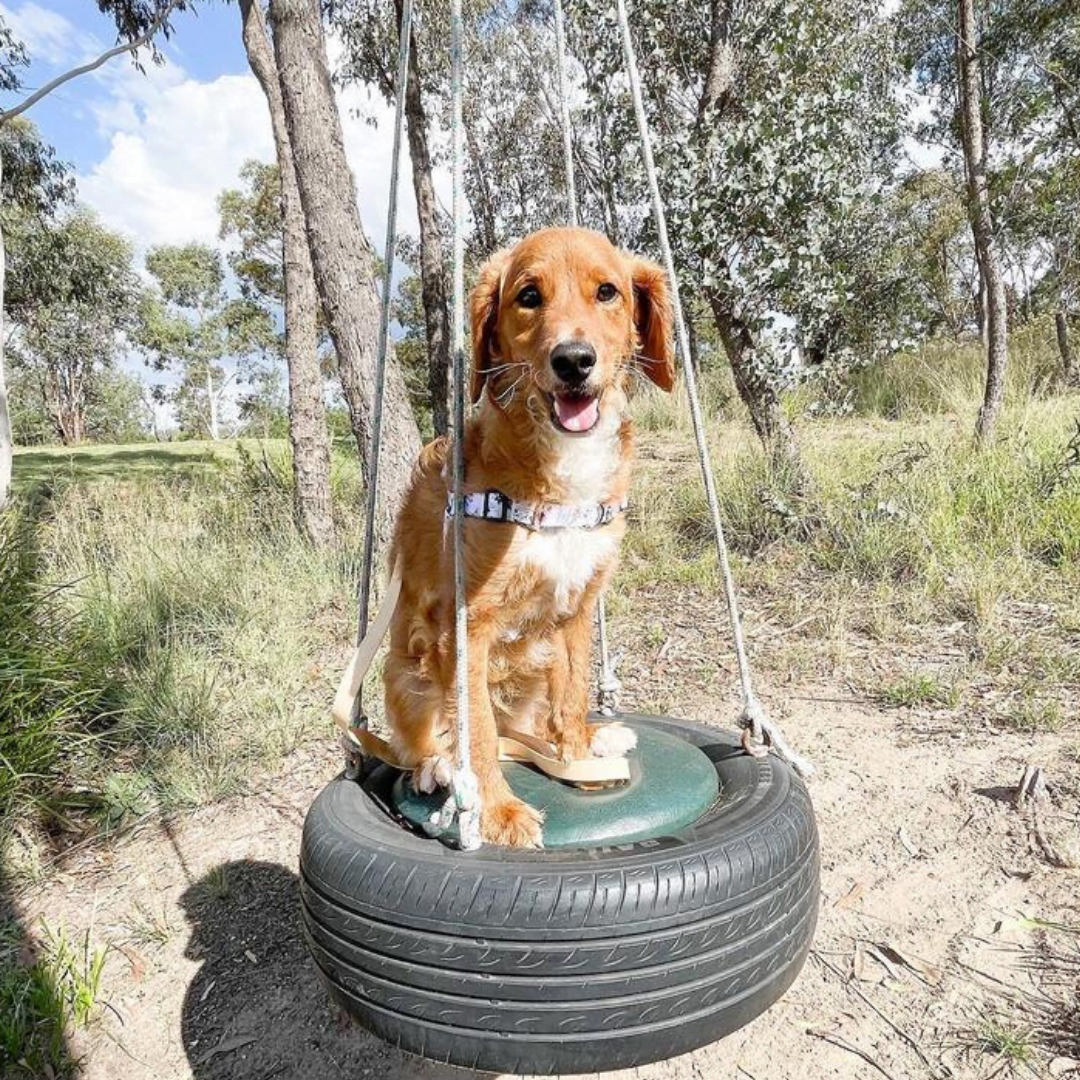 FELICITY LEE
Beautiful & practical dog accessories.
Absolutely love the no-pull harness, life jacket, snuffle mat, and licki mats! The products are thoughtfully and beautifully designed, are of amazing quality and the customer service is very friendly, prompt, and reliable. Highly recommend!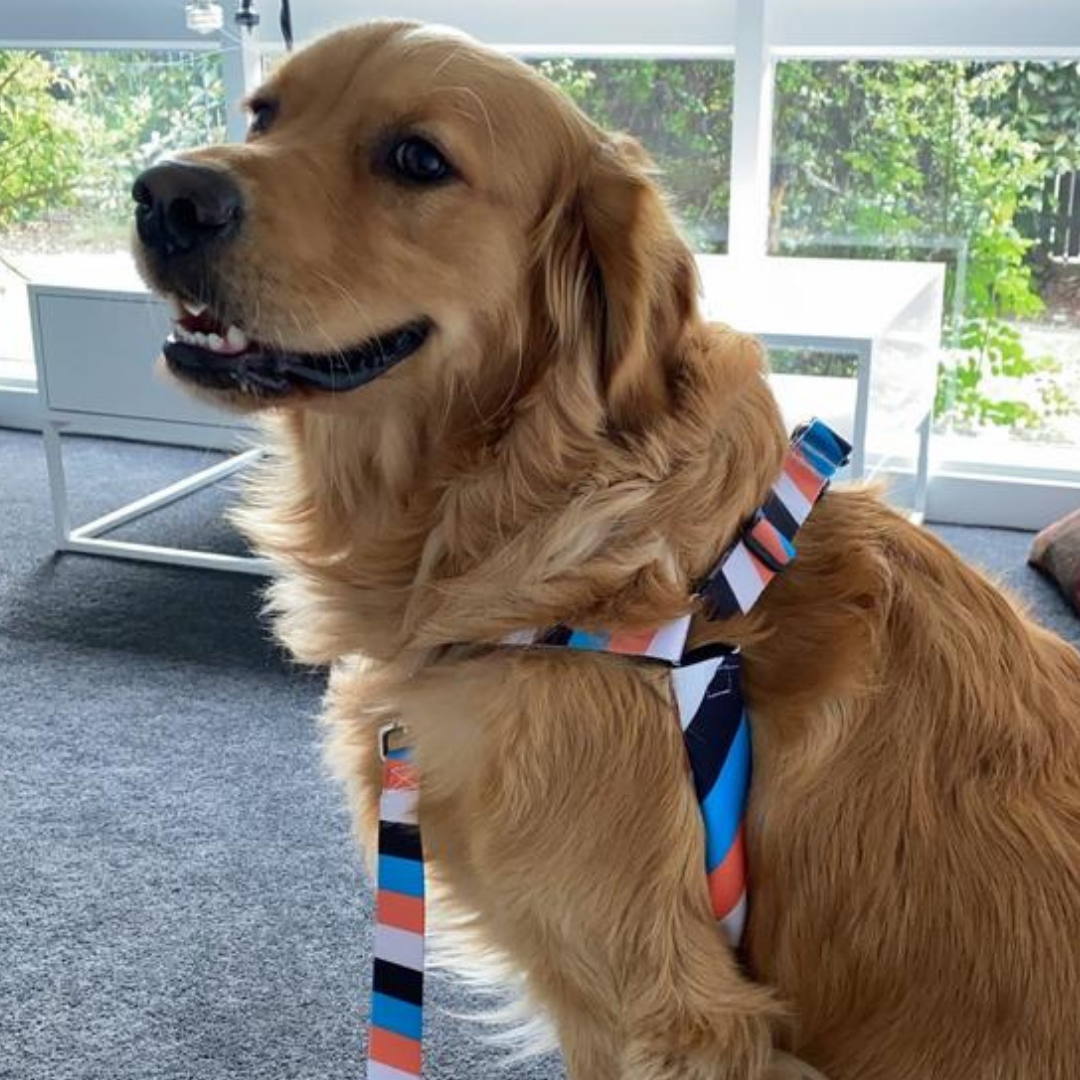 LIZ
YES!
This is exactly what I needed for my 1 year old golden. He had only recently begun pulling which made me feel like I was not in control but now..... I'm walking him and not the other way around! Took a week or so to adjust to the feel of clipping on at the front and walking, but definitely worth the buy! Quality is amazing, colours are spot on but the main thing is I feel in control! Thank you!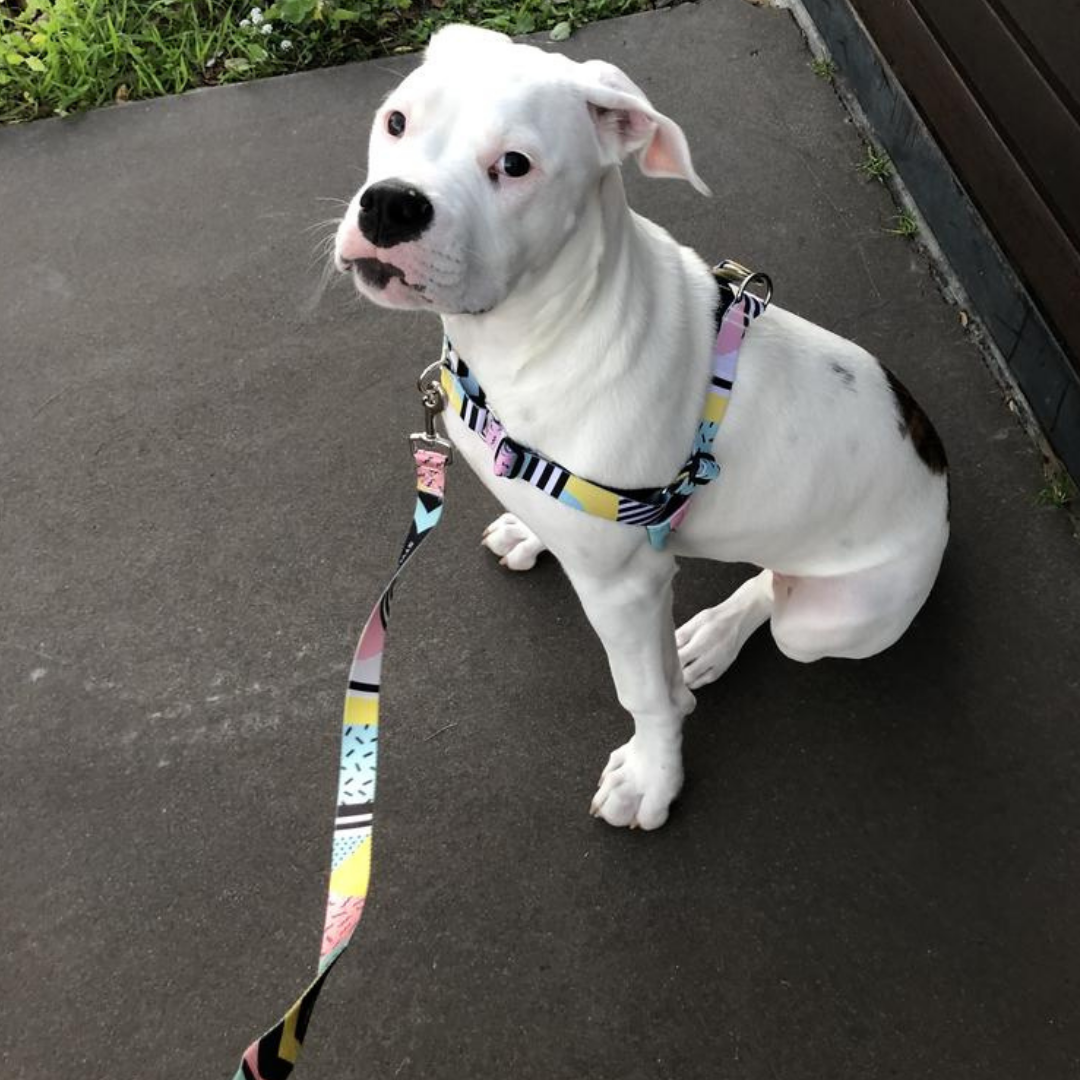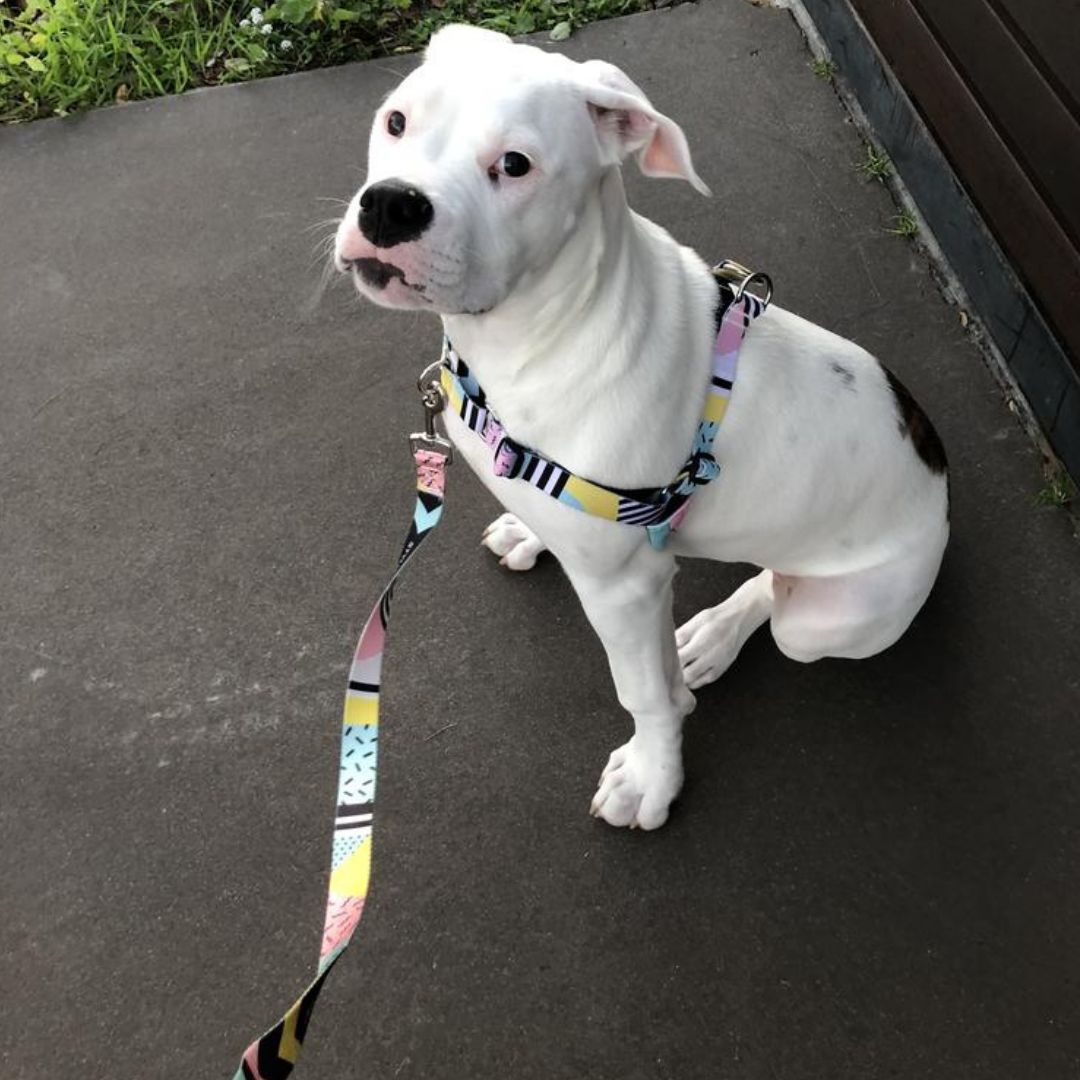 TEAL
Great Quality!
This harness is such great quality, really thick material and solid clips and attachment points. Super cute and nice vibrant colours too; it looks great. We got size L for our puppy as she fit the minimum measurements for that size, therefore she has plenty of room to grow into it.