You know what's great about dogs? Trick question. Is it the way their eyes light up when you come home after a long day? Is it their tail-wagging anticipation as you reach for their leash, handle a ball, or offer a treat? Is it their unconditional love and loyalty as they snuggle beside you on the couch? True, you could argue that it's any one—or all—of these things.
Every single day, our doggos are champing at the bit to leave the house for their daily walk. Whilst cats will meow mournfully throughout a five-minute car trip, dogs—eagerly anticipate walk o'clock, of course—tend to crave an outing with their human bestie.
If you're planning a road trip, why not bring your furry friend along for the ride? It will take some extra preparation—and maybe some extra training—but it does mean that more of the family can join in the fun. And, hey—it also saves the money you would have spent on doggy daycare. Here are some essential dog road trip tips that will give your dog the adventure of a lifetime.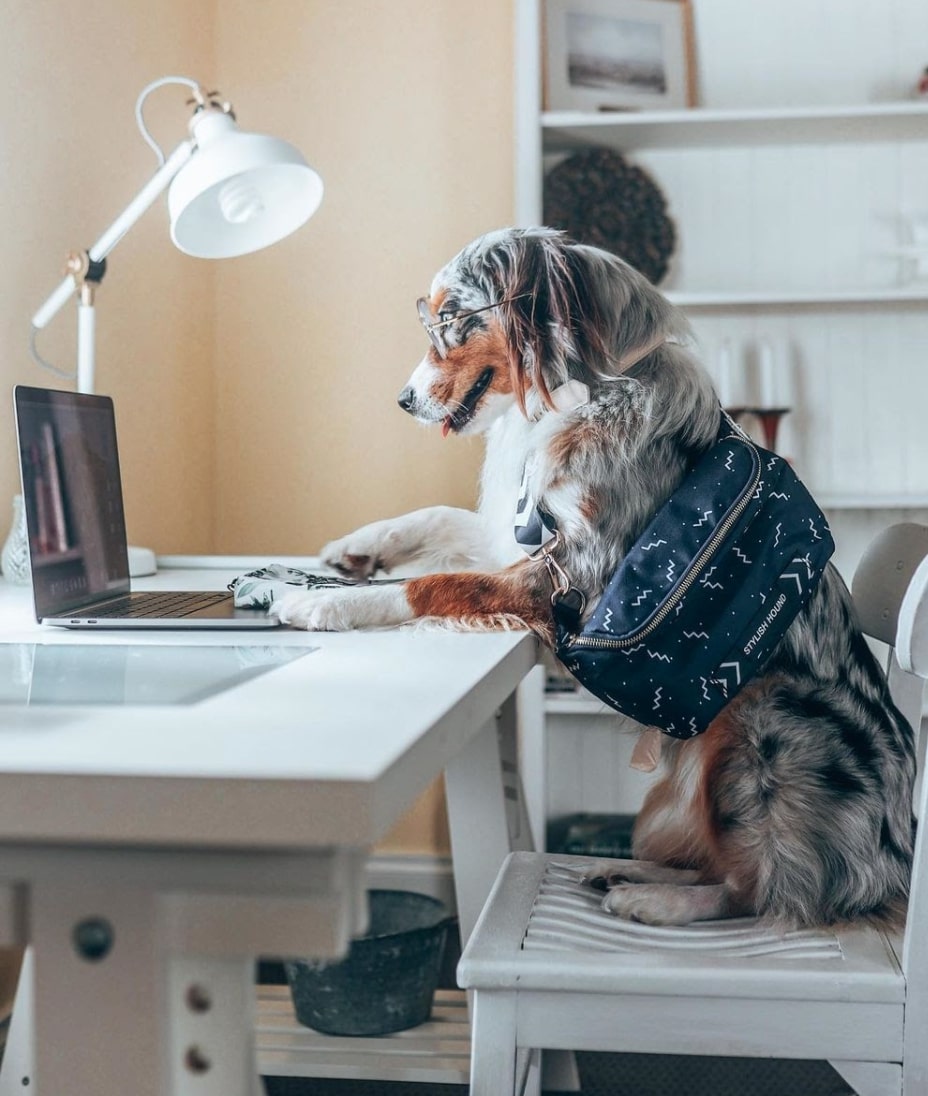 RESEARCH
Before you pack the car, you'll need to hop online to check for dog-friendly accommodation, dog-friendly restaurants, dog-friendly stores, and dog-friendly rest stops. These may not be as common as you might think, and you wouldn't want to be left affronted by a 'No Dogs Allowed' sign at the 11th hour. To avoid having a Snoopy moment, stay abreast of ever-changing venue rules and policies.
It never hurts to ask, and a quick question can save some serious stress. This doesn't just apply to indoor venues. If you intend to break up the drive with rest stops, for example, you should plan your journey around dog-friendly parks or nature trails. If you've found a campsite that welcomes dogs, on the other hand, be sure to double-check their leash laws. Whilst some are cool with off-leash dogs, some want dogs restrained at all times. Other locations find a middle ground, allowing off-leash play on the caveat that dogs respond well to verbal cues.
If you're feeling stuck, check out some resources like Bring Fido. This is an excellent resource to help simplify the research process.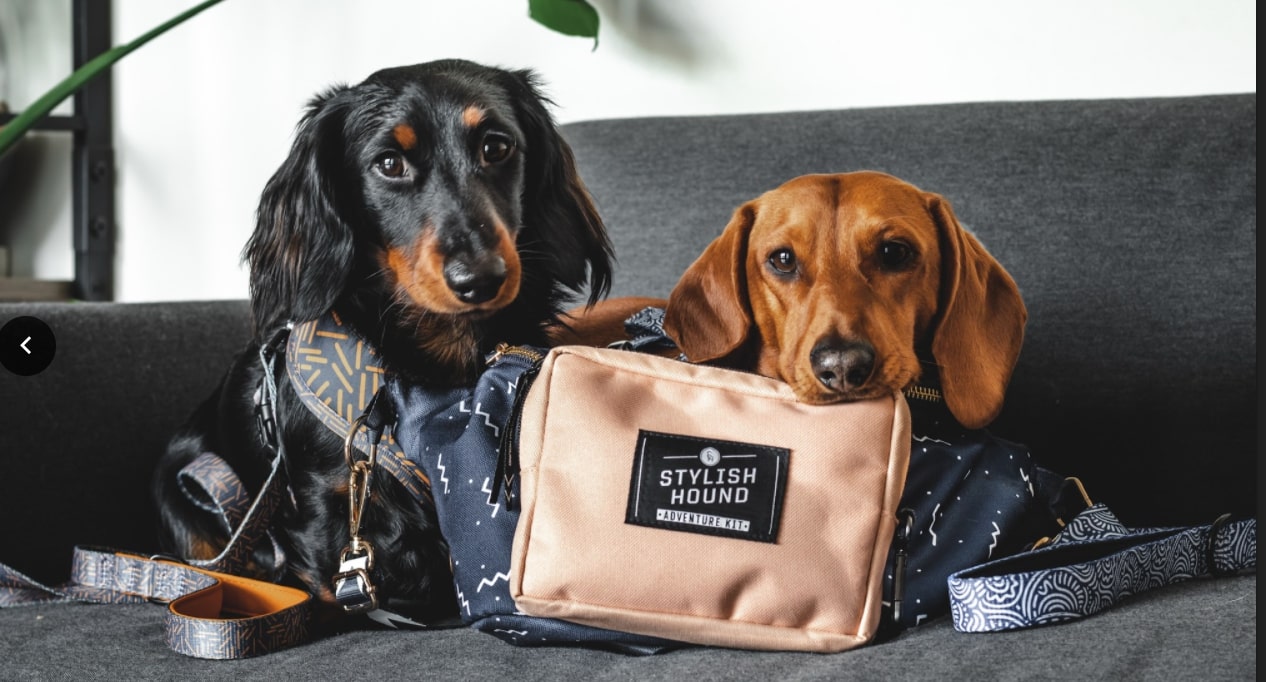 PACK
Here comes one of the more obvious tips for travelling with a dog: packing the essentials. If your accessories can occupy a whole suitcase, surely there will be room for a small pile of dog belongings, no? Here at Stylish Hound, we have some of these covered already.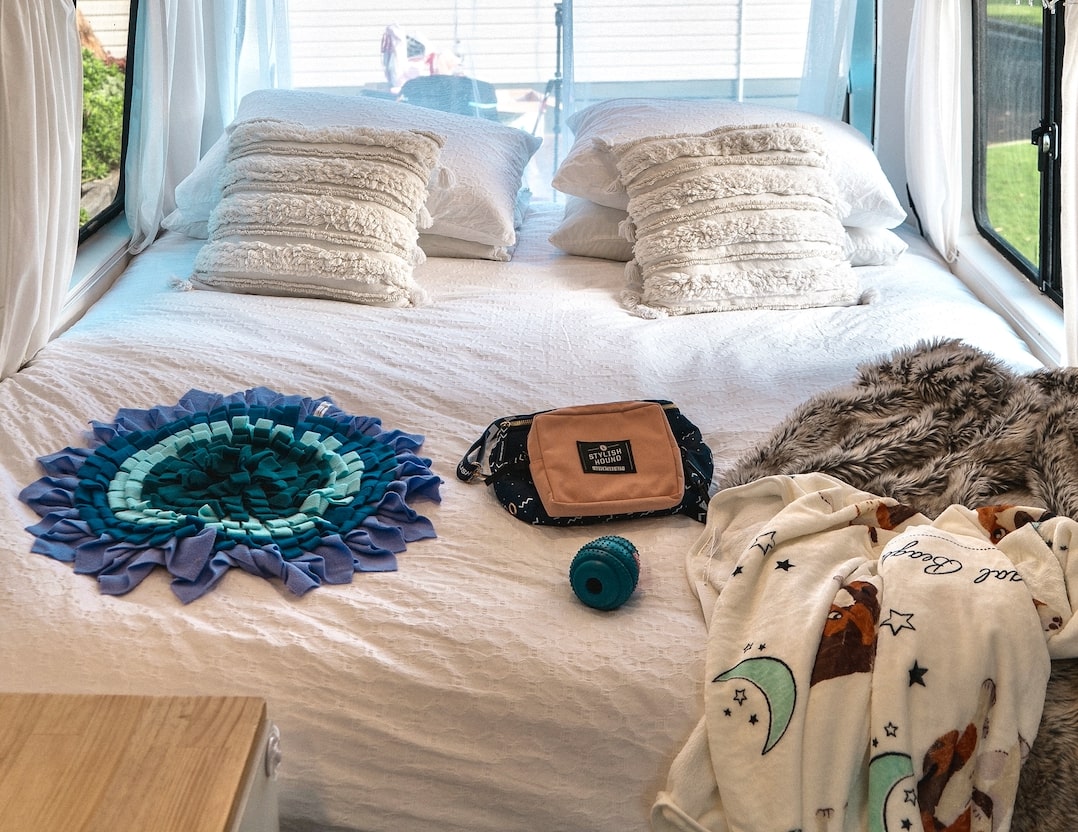 CHECKLIST
① Dog food/treats
② Food & Water bowls (collapsable, for ease of travel)
③ Pet first aid kit
④ Any of your dog's current medication
⑤ Walk gear such as poop bags, leash, collar, harness, ID tags for collar or even GSP apple air tag.
⑥ Dog carrier or crate
⑦ Doggy car seat/cover
⑧ Travel bed, bedding & blanket
⑨ Grooming such as shampoo, brush, towel
⑩ Dog toys
Important things to consider prepping your dog for your road trip!
Dogs are living, sentient beings just like you, so they deserve the same protection as you, too. It's important to secure your dog for any car trip, whether you're going down the road or on an extended trip. Every year, 5,000 dogs sustain injury or death on Australian roads due to improper restraining. We'd hate for that to happen to your bundle of joy, and so we have some hot tips for injury prevention and optimal canine road safety.
🚗 Invest in a doggy seat belt...
At Stylish Hound, we have dog seat belts available in our distinctive designs. Grab one to offset or match your dog's collar and leash! Made with 100% recycled post consumer plastic and metal, these belts secure to your dog's harness, as well as the seat belt buckle. Pair it with one of our doggy car seats and you're ready to hit the road.
🚗 Reduce car stress...
Is your dog new to long-distance trips? If so, you might want to consider travel training. So, what is travel training? In a nutshell, it's allowing your dog to forge positive associations with your car. You can do this by placing them in the car with their favourite object or toy, or—most effectively— their travel bed/seat. Because their travel bed/seat is a 'happy place', they will come to associate cosy feelings with the car. Do this enough times and the concept of travel won't be anywhere near as scary!
To make the road trip even more comfortable, we recommend investing in one of Stylish Hound's doggy car seats. These, too, are items that pooches tend to associate with positive, cosy feelings.
🚗 Protect your car...
It bears repeating that dogs are, in essence, furry, overgrown toddlers. If you go anywhere with them, there's gonna be fidgeting as well as mess. This does not bode well with your car: your non-furry, non-sentient other baby. Luckily, Stylish Hound has your car covered—literally—with our range of car seat covers. A durable, new canvas cover will take the scratches, rips, wear and tear, and general muck that cars cannot bounce back from. Grab your car seat cover in one of our distinctive designs.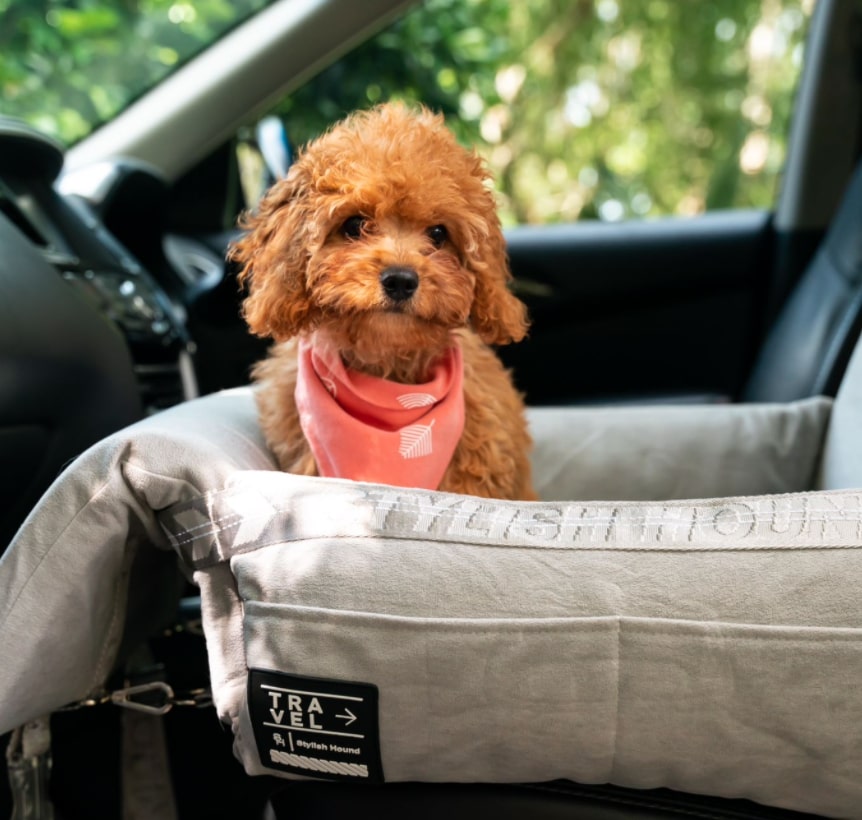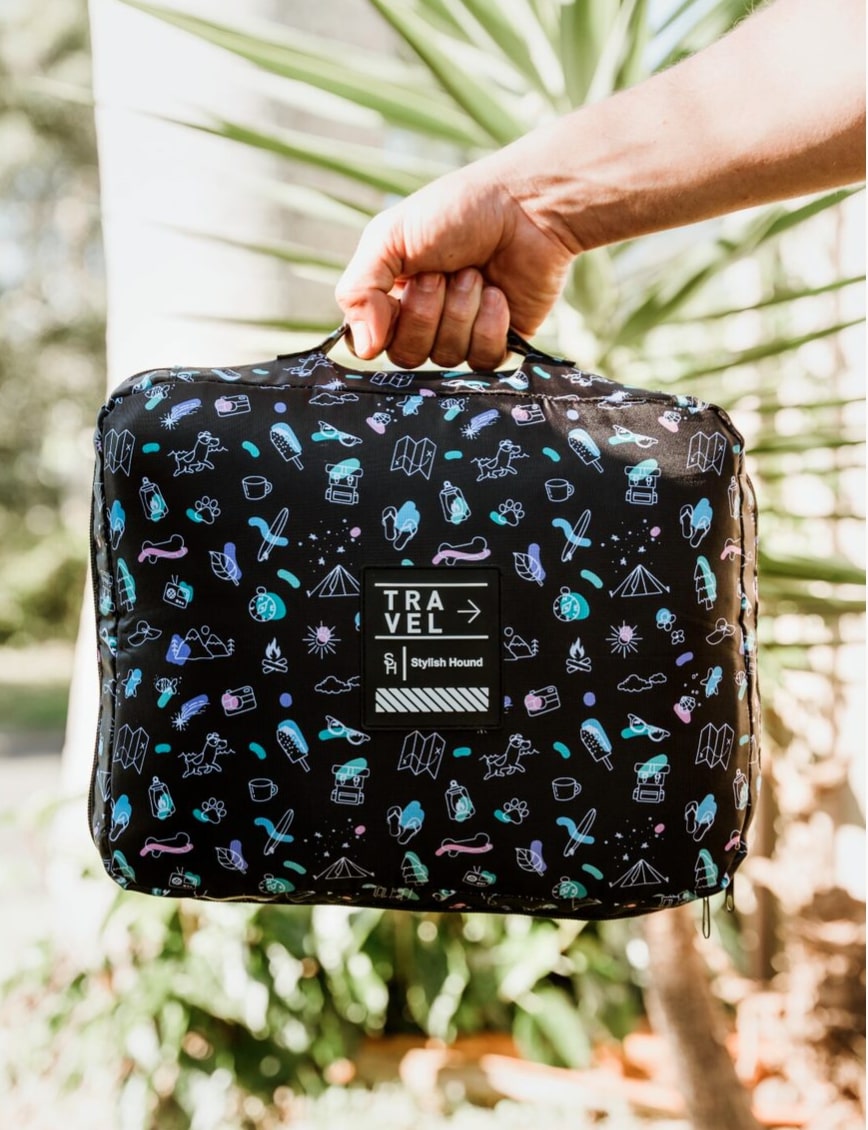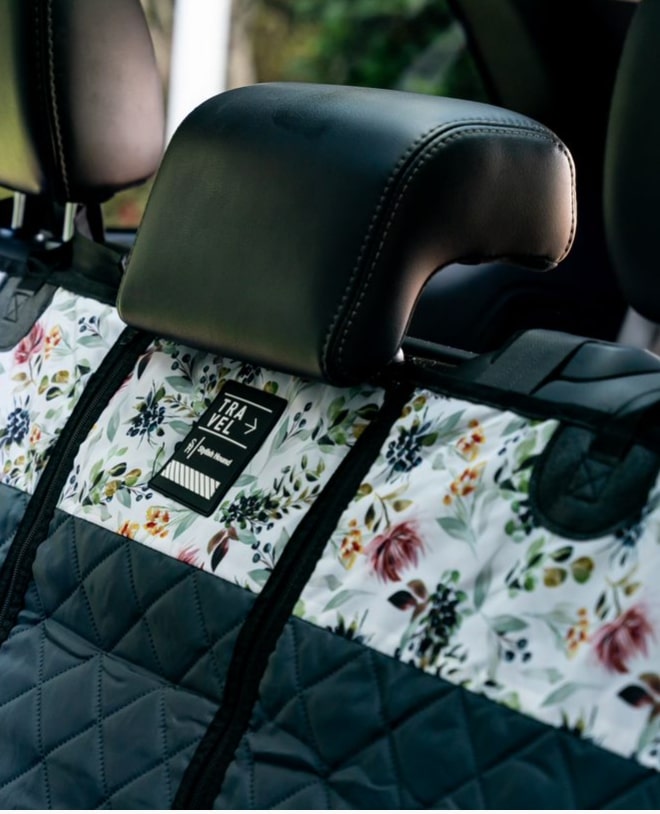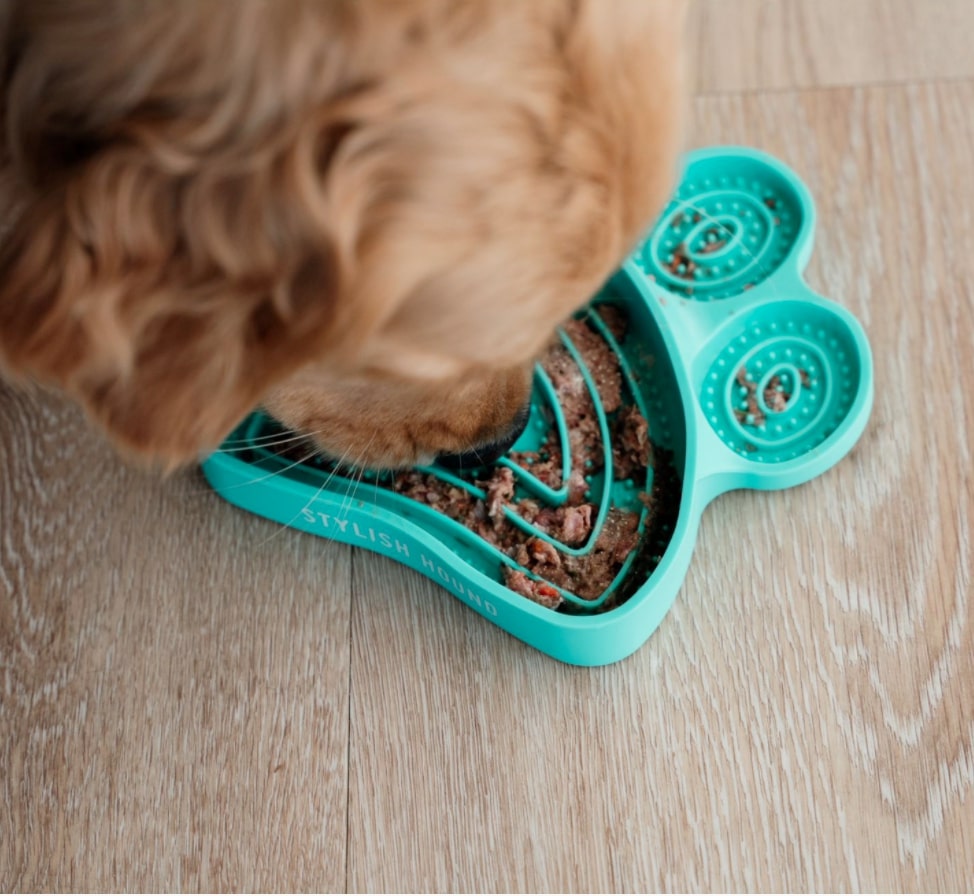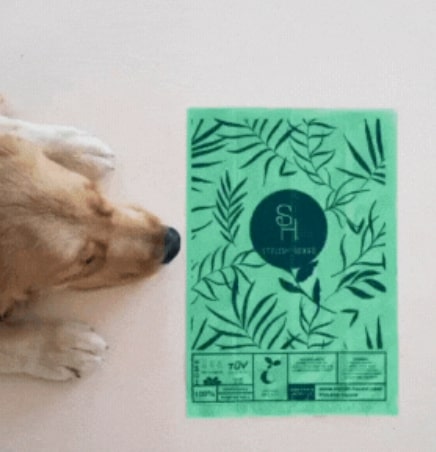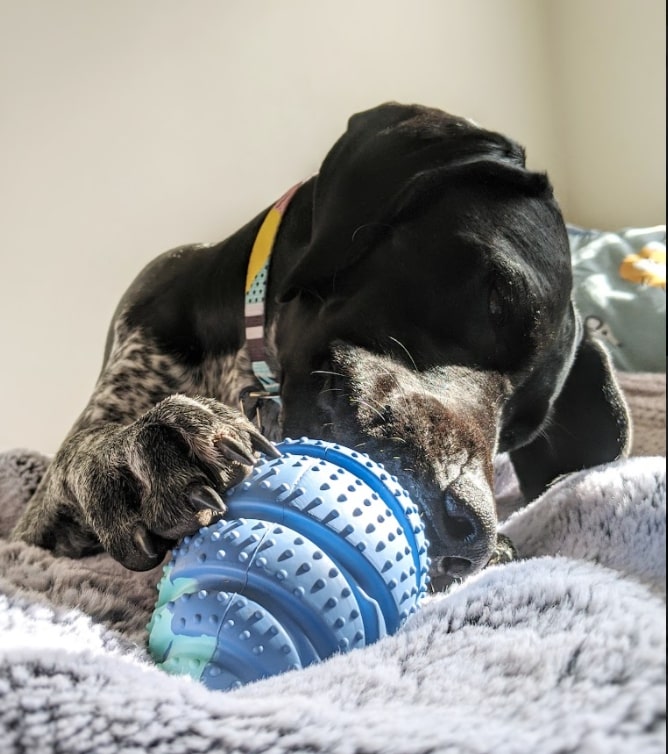 IMPORTANT ESSENTIALS TO PACK
💩 Poop bags
"Where's the poop, Robin?" Any responsible dog owner can tell you: not on the ground, not in the middle of the footpath, and not even 'somewhere in the house'. It is in the bin, wrapped up in a poop bag—ideally an eco-friendly one. Stylish Hound's poop bags are not only plastic-free, but they're also biodegradable. Pop these in your home compost and watch them decompose within three months (well, maybe don't watch it happen. Ew). So, what do we use instead of plastic? Corn starch, my dog-loving friends! Available in four different designs, grab your 60, 120, or 240-pack of biodegradable poop bags today.
🚰 Travel Water bottle
On the open road, it's wise to have a drink bottle on hand. Driving—and even passive commuting—can be thirsty work, particularly during higher temperatures. Doggos deserve nothing less—hence our Travel Water Bottles. Available in four different colours, these beauties are made from non-toxic BPA plastic and have a slidable bowl. They are ideal for long car trips, long walks, or anywhere without fresh water access.
🐶 Dog enrichment items
Think back to when you were a kid. Did you ever beg your parents to bring your favourite toy on a family holiday? Perhaps if you're a parent yourself, you've re-lived this experience in the opposing role. Kids love their toys, and it would be cruel to not permit at least one for the journey. Because dogs have the mental landscape of a toddler, it's not far-fetched (heh) that dogs will want toys, too. Give them some enrichment for the road—with one of our dog toys or lick bowls/mats.
For food-motivated doggos, you can't get past the Hercules chew toy. Made from non-toxic, biodegradable, food-grade rubber, the Hercules toy suits dogs whose bite is worse than their bark. Fill one with food to keep your dog occupied for a while. For the less food-motivated canine, we have tug toys, which are identical to Hercules chew toys in every aspect, apart from their rope attachment. This rope facilitates a game of tug-of-war; however, it's important to note that the rope is solely for human hands. The rope is not designed to withstand a clenched jaw, and knowing this may save you a doggy dental visit roadside or rurally (or in an otherwise unfamiliar location).
Lick bowls and mats double as enrichment and as feeding tools. By spreading mashed pumpkin, peanut butter, or any other spreadable treat throughout the products' grooves, your dog will enjoy mental and sensory stimulation, as well as delicious food. These products are built around the philosophy of slow feeding, which gives your dog the time to absorb all nutrients, rather than 'woofing' them down. If you need a moment to yourself on your holiday, a lick bowl or mat may be just the thing to hold their attention. Just don't rely on it too often, lest your dog overeats!
So what are you waiting for! Get ready and start planning for the next road trip with your furry bestie!
SHOP OUR TRAVEL ESSENTIALS