When it comes to the question of how much exercise a dog will need, there is a long answer and a short answer. The short answer? Dogs, as a collective, will need between half an hour to two hours of daily exercise. If you have a smaller dog, half an hour to one hour per day will suffice. Larger dogs, on the other hand, will want anywhere between one to two hours per day.

The long answer? Your dog's exercise needs will depend on their individual characteristics, but their two major determinants will be breed and age. If you have a Heinz dog, there will be obvious grey areas, but you should arrive at your decision based on size, more prominent breeds, and general common sense.

Finding the right exercise routine for your dog may seem simple. However, the correct balance can be an intricate blend of variables. In this blog post, we'll walk you through each and every one, and help you arrive at the right routine for your pup.
First things first: why do we need to exercise our dogs?


Not that we're judging, but if you are asking this question, we're assuming you're new to dog ownership. The benefits of exercise—for canines or otherwise—is a separate discussion in itself. In a nutshell, though, exercise helps maintain a healthy weight, tones muscles, encourages bodily and metabolic function, and helps to relieve stress. For dogs, it can also be a great opportunity for mental stimulation and socialising with others of their species. Some dogs love nothing more than running free in the dog park, playing chasey with their fellow canines. It's comparable to watching kids play on the playground with their peers.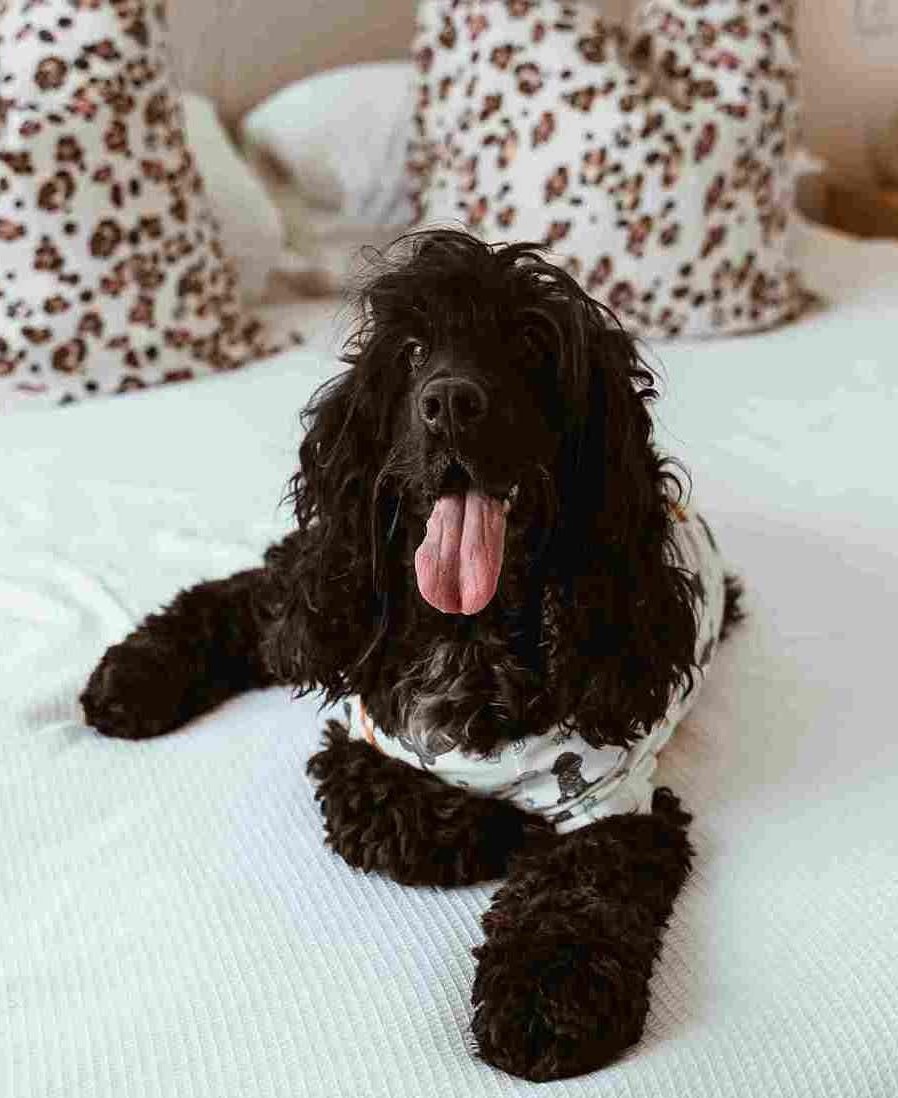 What happens if you don't exercise your dog?
Sometimes life gets in the way and we can't make the daily walk. There's no shame in that. If this is a repeat occurrence, though, you might want to hire a dog walker or hand in your 'dog owner' card. Exercise is vital to canine health, and your dog's health should be a priority. If you don't exercise your pup, they may develop weight issues, the worst being obesity. Of course, weight-related issues open the floodgates to other medical conditions such as diabetes, heart disease, and respiratory disease. Being overweight also puts more pressure on the joints, which can lead to issues with mobility.
As discussed previously, exercise is a great stress-reliever. Without opportunities to release this tension, your dog will grow anxious. They will likely express this agitation via negative behaviours such as excessive hole-digging, destructive chewing, hyperactivity, or barking for the sake of drawing attention.
What happens if you exercise your dog too much?
All that being said, don't go too far in the other direction. There is such a thing as too much exercise and we—whether canine or any other species—need to respect our limits. If you have a new puppy, don't go too big too fast. Remember, puppies are just babies, and their little limbs are still growing. In terms of daily exercise duration, puppies are the major exception to the rule. They'll need only 10 minutes of exercise per day to start off with. If you exceed much more than that, you'll risk compromising their developing joints, which can lead to early arthritis. With each new month, add five minutes to their exercise routine. They'll eventually catch up to their big doggo counterparts!
If you have a senior dog, you'll need to focus on slowing things down rather than building things up (as you would for a youthful pup). It's still important, however, that ye old faithful companion gets the same amount of exercise as they did in their younger years. With age, everything slows, including the metabolism—and a slow metabolism is a risk factor for weight-related issues or obesity. Whilst the best way to combat this is via an exercise regime, be mindful of your ageing friend. We recommend breaking up their exercises into 15–20 minute blocks over three sessions a day. If your senior dog has arthritis or other joint issues, we recommend activities such as swimming that will not put undue pressure on the fragile joints.


In general, an overworked dog is at risk of such joint and mobility issues. They may also develop respiratory or cardiovascular issues. Prolonged exposure to the elements may put them at risk of heatstroke or hypothermia (depending on the climatic conditions, of course). Worst of all, they may develop anxiety and come to associate negative emotions with the daily walk.
What is the relationship between a dog's breed and their exercise needs?


Breed plays a large role in determining a dog's activity requirements. Dogs requiring the largest amount of exercise include the 'working' or 'herding' dogs, such as retrievers, collies, shepherds, and kelpies. These larger dogs were built to spend their days herding sheep, so it should be no surprise that they will need at least 90 minutes of exercise per day. Smaller dogs—such as Italian greyhounds, terriers, and Malteses (not to be confused with the lighter way to enjoy chocolate)—do not require as much activity. This is even more so the case if you have a brachycephalic (flat-nosed) dog like a bulldog or a pug. Did you know that excessive exercise can compromise their breathing? So whilst smaller dogs will need only 30 to 60 minutes of exercise per day, our smaller, more flat-faced friends will be content with anywhere between 20 to 40 minutes!


Regardless of breed, all dogs will have one thing in common: a thirst for hydration. Walking, running, or exercise in general can be thirsty work. If you're heading off somewhere new and you don't know where the next doggy bowl will be, it doesn't hurt to be prepared. You should invest in a dog water bottle for walking—and we've got you covered. Available in four different colours, our 300millilitre Travel Water Bottles come with a slideable water bowl—so you can whip out the water whenever your furry friend needs it! These BPA-free beauties are as spill-proof as they are convenient. Lock it up when you're not using it and keep your Adventure Kit dry.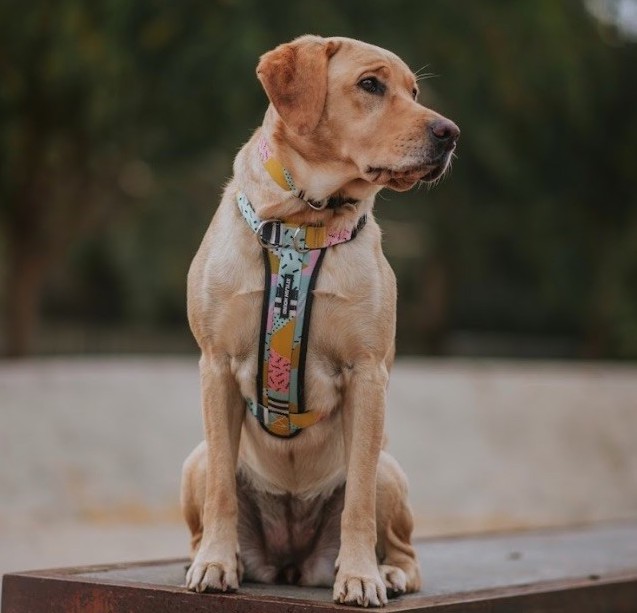 What if you can't put in the time?
Do you have someone you can delegate dog-walking duties to? Perhaps, if you have some spare cash, you can hire a dog walker. Otherwise, if it's a case of not wanting to walk the whole nine yards, there are shortcuts. There are forms of exercise for dogs besides walking—and, as discussed earlier, you could even let your dog have a (supervised) swim sesh. Alternatively, you could walk your dog down to the dog park, let them off the lead (leash laws permitting), and watch as they clock up the time running around with other dogs. Sometimes, dog parks will have agility courses, which your dog may enjoy for both physical and mental stimulation. All you'll need to do is supervise! You could also play a good, old-fashioned game of fetch. This way, you can stay put whilst your dog runs to and fro, retrieving your ball or frisbee. Think of all that energy you'll conserve whilst you attend to your furriest best friend!
While we're on the topic of dog toys, we're going to give our tug toys a shoutout. You'll be hard-pressed to find a dog who doesn't love a game of tug-of-war. This is one of the best dog exercises because it's also one of the many mental exercises for dogs. Step 1: Grab one of our tug toys from our Chew Toys collection in one of three designs. Step 2: Grab the rope and allow Doggy to latch onto the food-grade, non-toxic rubber that makes up the 'chewable' component of this toy. Step 3: Tug! We love a good game of tug-of-war as it is a great way to bond with and train your dog. We strongly recommend this activity to puppies, who can't afford to overwork their developing limbs. It makes for a great alternative to walking!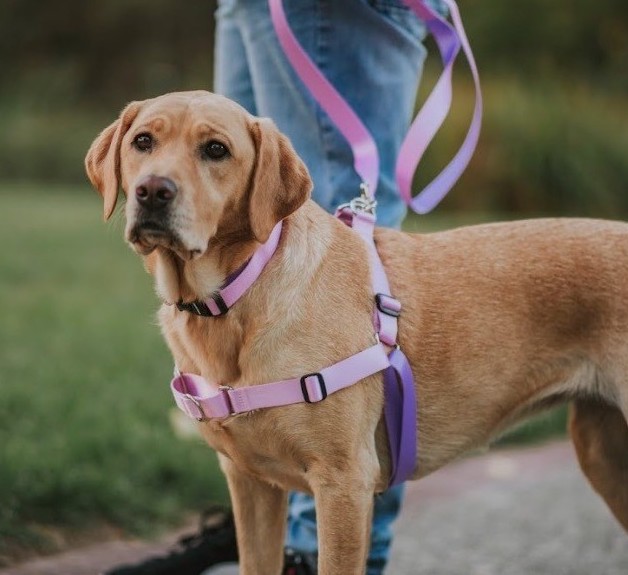 Which accessories will best support your dog's exercise regime?
You don't need to be a dog owner to know that every dog needs a leash. In the Stylish Hound online store, our Walk collection has everything you could need for going out and about. Our store boasts three different kinds of leashes: classic, Cruise Control Obedience Leashes, and Multi-Function Leashes. Which one should you select for your doggo? Much like their exercise regime, that will depend on their requirements.
If you have a well-behaved dog who doesn't tend to pull, then a classic leash may fit them fine. If you want extra versatility, then perhaps the Multi-Function Leash will be more your speed. Its double clip allows you better control of your dog from all angles (it's also great for walking hands-free—or walking two dogs at a time!). The Cruise Control Obedience Leash is for dogs who meet restraint with resistance. Its ruched elastic feature will absorb all pulling and sudden movements so you can enjoy the daily walk sans disruption! Pair this with one of our harnesses for optimal comfort and control.

What's the best dog harness for walking? Again, that will depend on your best pal's requirements. If they're a puller, we strongly suggest our behaviour-correcting No-Pull Harness. If you guys enjoy long-term adventures, our Explorer Chest Plate may be a better option. This harness also discourages pulling but has double-layered comfort on its side. The neoprene chest plate finds and embraces your dog's natural shape. It also attaches around the torso, reducing pressure or chafing around the armpits (legpits?). Whichever harness you select, you'll be ensuring a more comfortable walk overall by redistributing pressure otherwise localised to the neck.

Is your dog a serious puller? If so, you might want to take things up another gear and invest in a halter. Please note that dogs will take to the halter less naturally than they will to leashes. For this reason, ensure to buy one only if you're committed to the training for which it's designed. Because it takes hold of the most sensitive part of your hound's face—the snout and, by extension, the jaw—your dog will need to warm up to this before wearing it for real. Think of it as crate training for the face.
Items in our Walk collection are available in 12 signature designs. Want your dog to look super colour coordinated on their next adventure? Why not invest in one of our collars to match your new leash, harness, and/or halter? You could even buy a matching doggy seat belt from our Walk collection (despite the fact that that item is for a strictly stationary endeavour). If you're bored with just the one pattern, you could also mix and match. Sometimes, contrasting or complementary aesthetics could be just what the doctor ordered!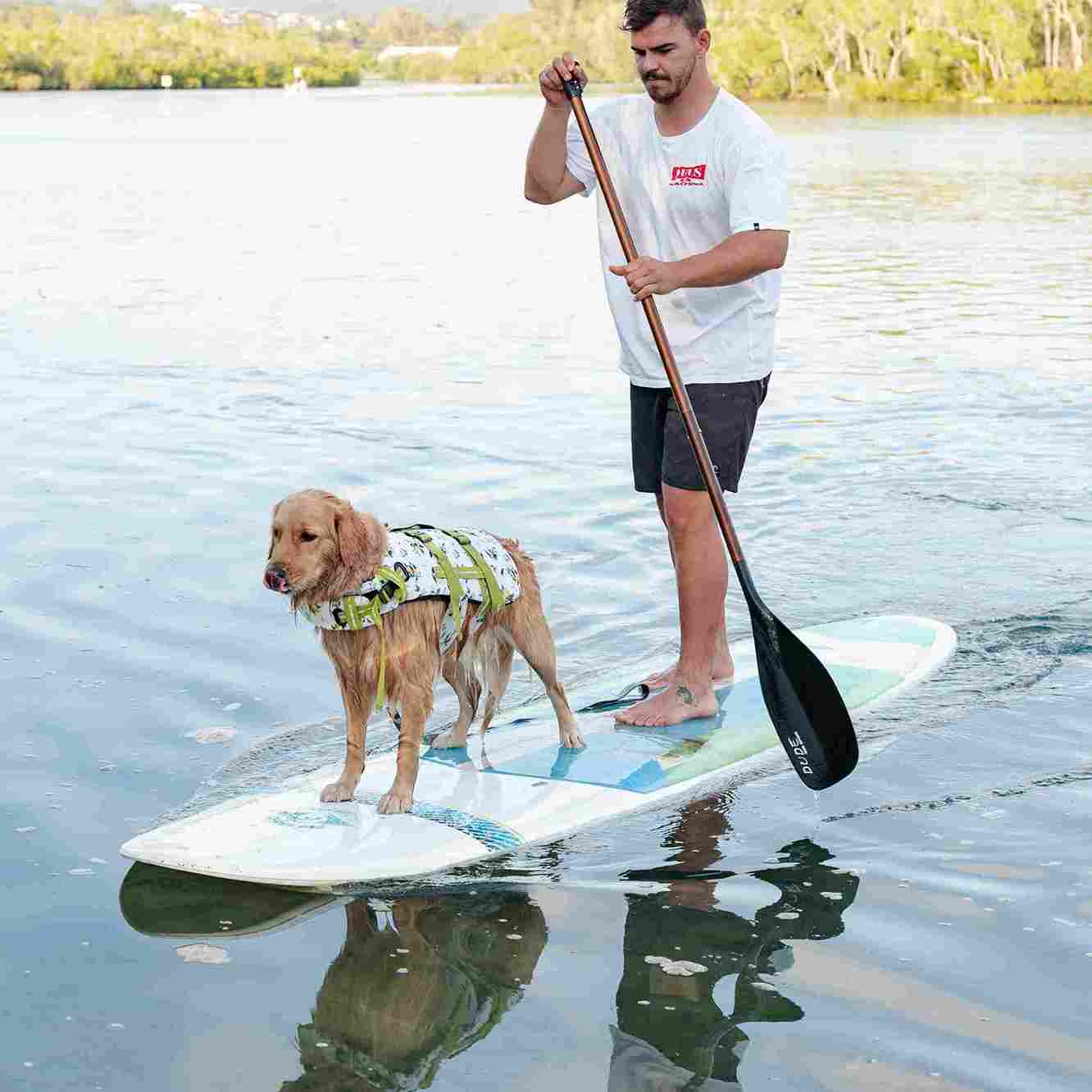 P.S…
While you're here, be sure to check out our new Swim collection. We have water-loving doggos covered—literally—with our colourful range of swim jackets and swim robes. Swim jackets bring the buoyancy, keeping doggy paddlers secure and afloat. Swim robes are great for bathtime as well as beach time. Super absorbent and fast to dry, these robes go great with a swim jacket—or ensure less of a mess at bathtime. When the car trip home doesn't smell like wet dog, you'll be glad you invested in one of these.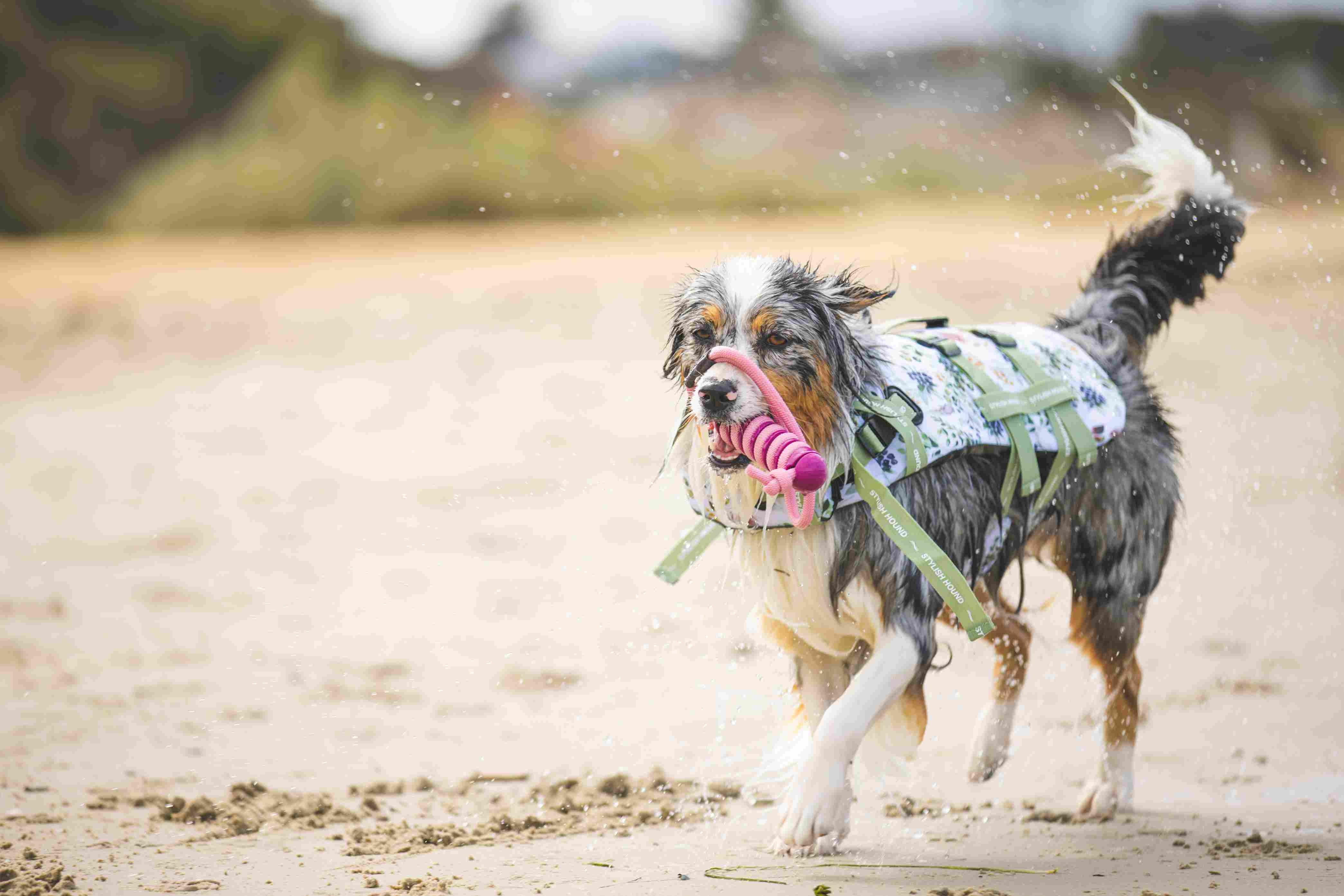 Why not enhance your swim sesh with a bone-shaped hydro stick? Make fetch happen with this eye-catching, all-natural rubber toy, which floats in the water and doubles as a tug toy. As you enjoy hours of aquatic fun with your furry companion, keep your stuff safe with our hydro dry bag and hydro waterproof phone pouch. If you want to keep your stuff unscathed from the elements, our hydro dry bag is your best bet. And if you want a layer of protection between the water and your phone, you can't go wrong with our phone pouch. Not only will it be fully protected from the elements, but it will also be fully accessible. Feel free to take selfies with your furry companion, but please note that our phone pouch cannot protect a fully submerged phone.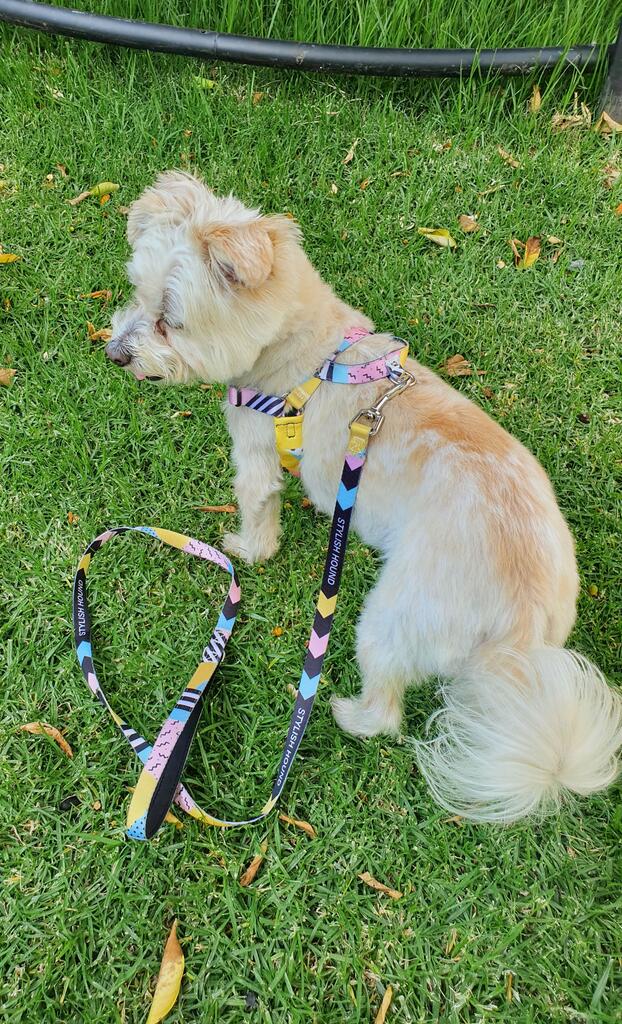 Sara Lancaster
MY STYLISH DOG! (NO PULL HARNESS)

Love the product, it's nice and light and easy to put on. Most dogs don't like u putting on a harness over their heads, I have noticed that my dog doesn't mind this one at all. It's also great for my small dogs, as most harness are too heavy. The material of the harness is tough and made with quality.
Great for small and big dogs.
Thank u...... Now I'm off to buy a black one. 😁
E.W-K
GREAT CONFIDENCE BOOST
I purchased this after seeing it on Instagram, having previously used an EzyDog life jacket, I was keen to compare the products and get something a little more stylish. The Swim Jacket not only looks great but is practical and helps keep my girl a float to swim with confidence.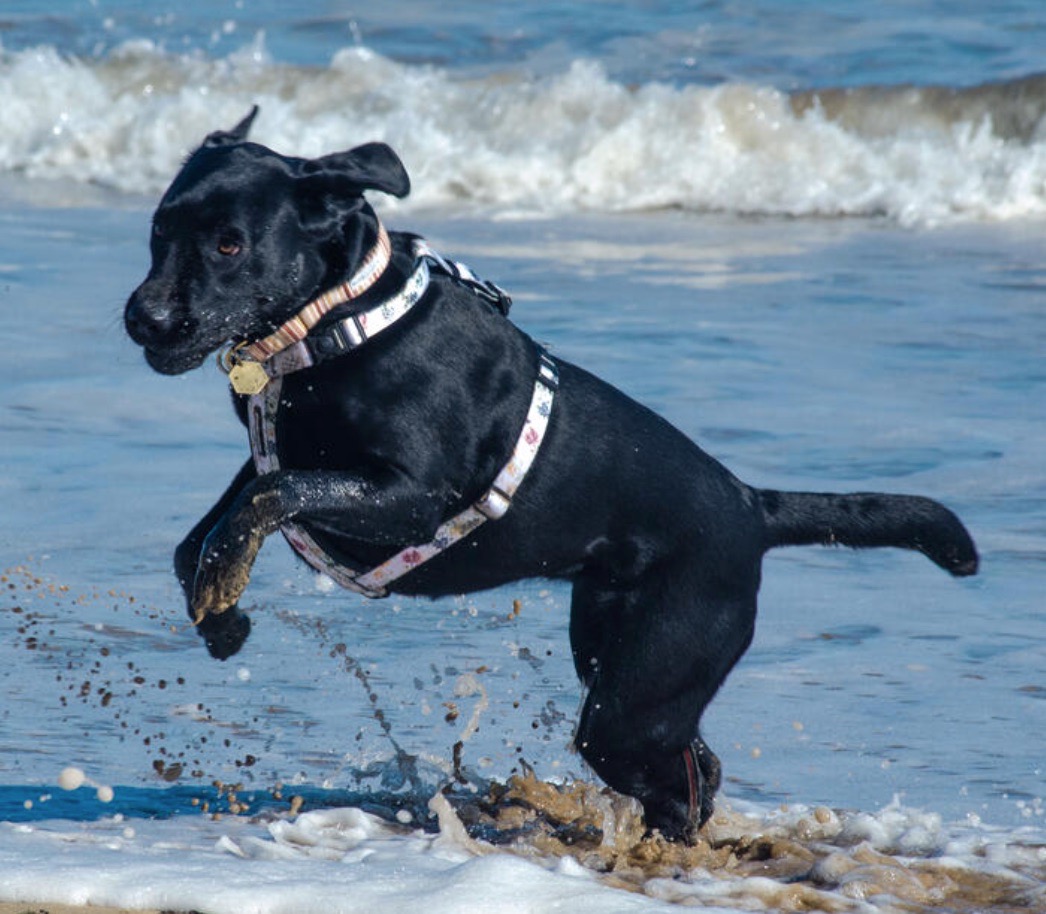 JowettLA
BEST PRODUCTS FOR YOUR PUP
We have quite a stylish hound collection now. First we went for an adventure pouch - this is absolutely perfect for day trips, fits everything you need for a day out with your pup! Then we got a training kit - we use this daily for our walks and training sessions, they are the perfect size for treats and everything you need for a walk! Next up we have an adventure harness, collar and lead - wow! These are amazing quality and so durable...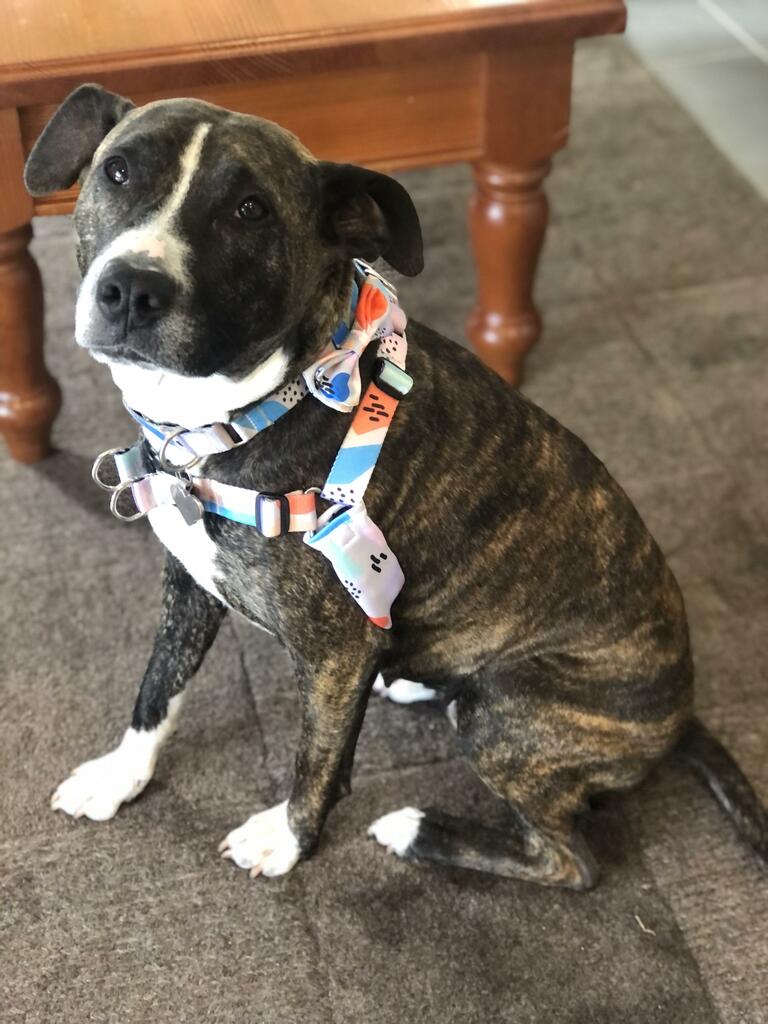 Lauren Da Silva
CUTE AND EFFICIENT DESIGN!
Just received our RNT no-pull training harness and took it for a spin! Very efficient, my dog is a staffy so a very strong puller usually. The fun pattern on the harness also helps her look less scary I feel. Initially we bought a size too large, and the return/exchange process was very fair and low fuss!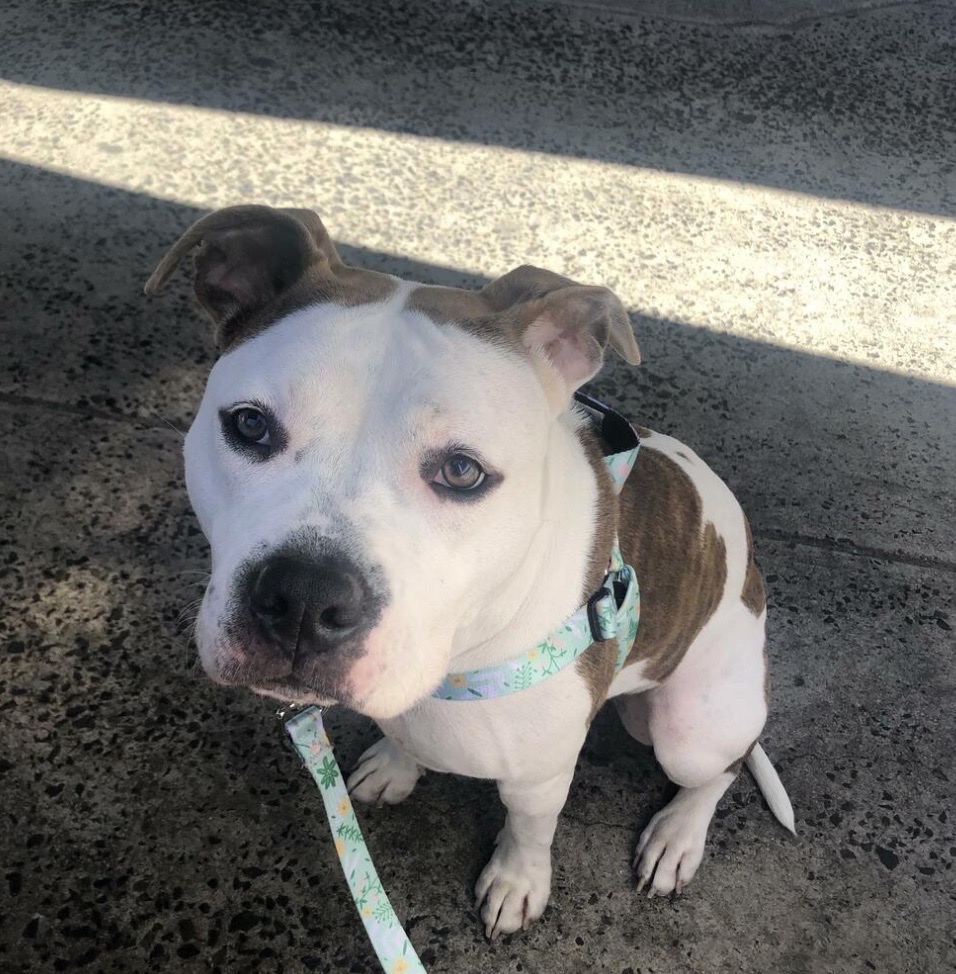 Allie Godbold
GREAT QUALITY!
This is my second order with them and they always exceed expectations. Deliveries are on time and the quality of fantastic. The no pull harness is our go to and we love it, so does my dog
Katie
LOVE IT!
Super versatile - love that we can have it long or short and clip in different formations. Plus, that cool 80s print… hello ;).
Main drawcard though is the material. Recycled! Yeeeesss. Have recommended to others and will continue to!
Great product. Seems super comfy too.