Does your besties love their doggos as much as you do? At Stylish Hound, we have an assortment of accessories ideal for dog owners of all kinds. Maybe your pooch-loving best pal has a birthday coming up and you want to spoil both them and their doggy. Maybe you just want to sneak in some cheeky Christmas shopping—because it's never too early or too late to get started, right? Whatever's going on, Stylish Hound's online shop is always open. We've got you covered with these great gifts for dog lovers!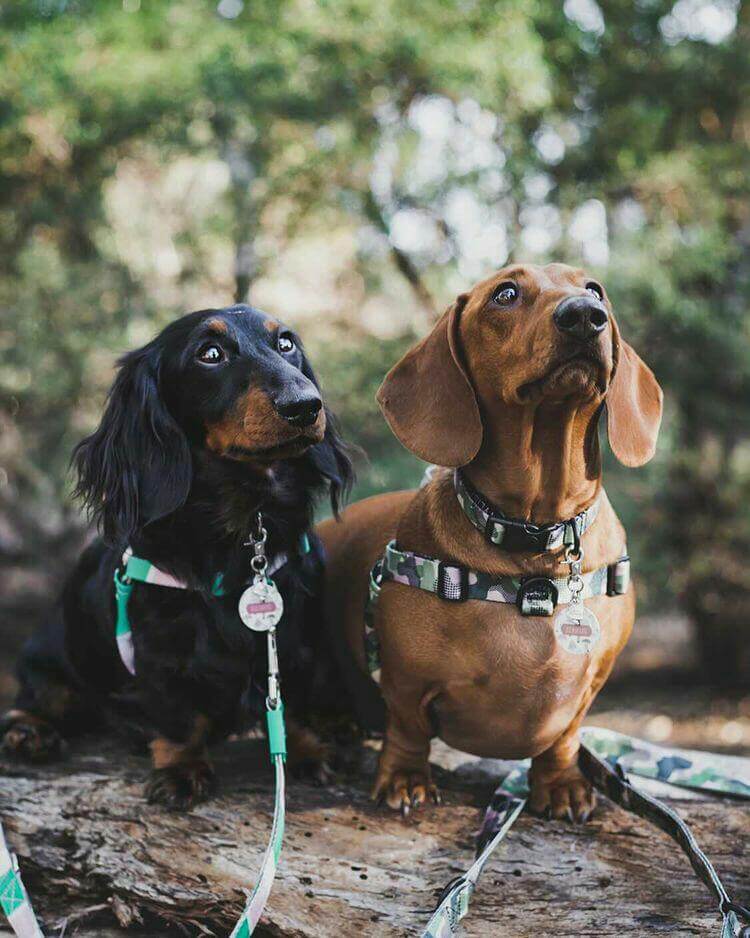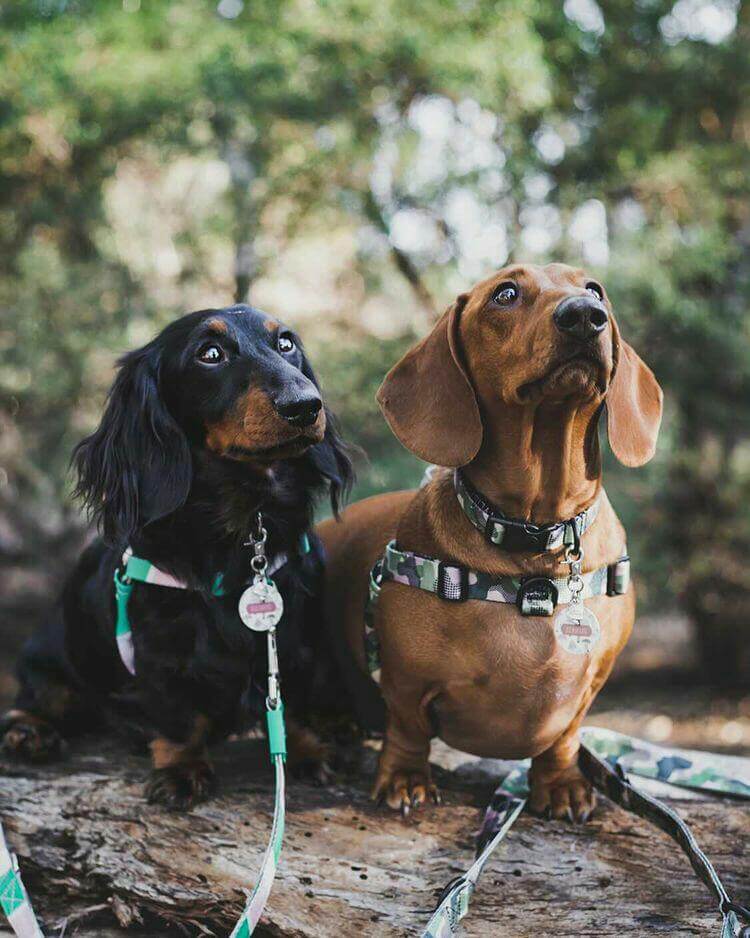 WALK-WALKIES!
If you're going to give a dog-themed gift, walkies would be an obvious place to start. Does a dog ever feel more alive than when they're out adventuring with their hooman?
You may be thinking that dog owners would already have their walkies essentials covered. You may be surprised to learn this isn't necessarily the case. When we first get a dog, we sometimes grab the most convenient accessories available. It's all too easy to reach for the cheapest leash available without considering your dog's requirements.
At Stylish Hound, we have the works for the walks—ranging from every dog collar and leash imaginable to the most adorable matching bow ties! Did you know that there are varying varieties of leash and harness catered to your canine's requirements? Doggos in training, for example, likely will not respond optimally to your OG leash.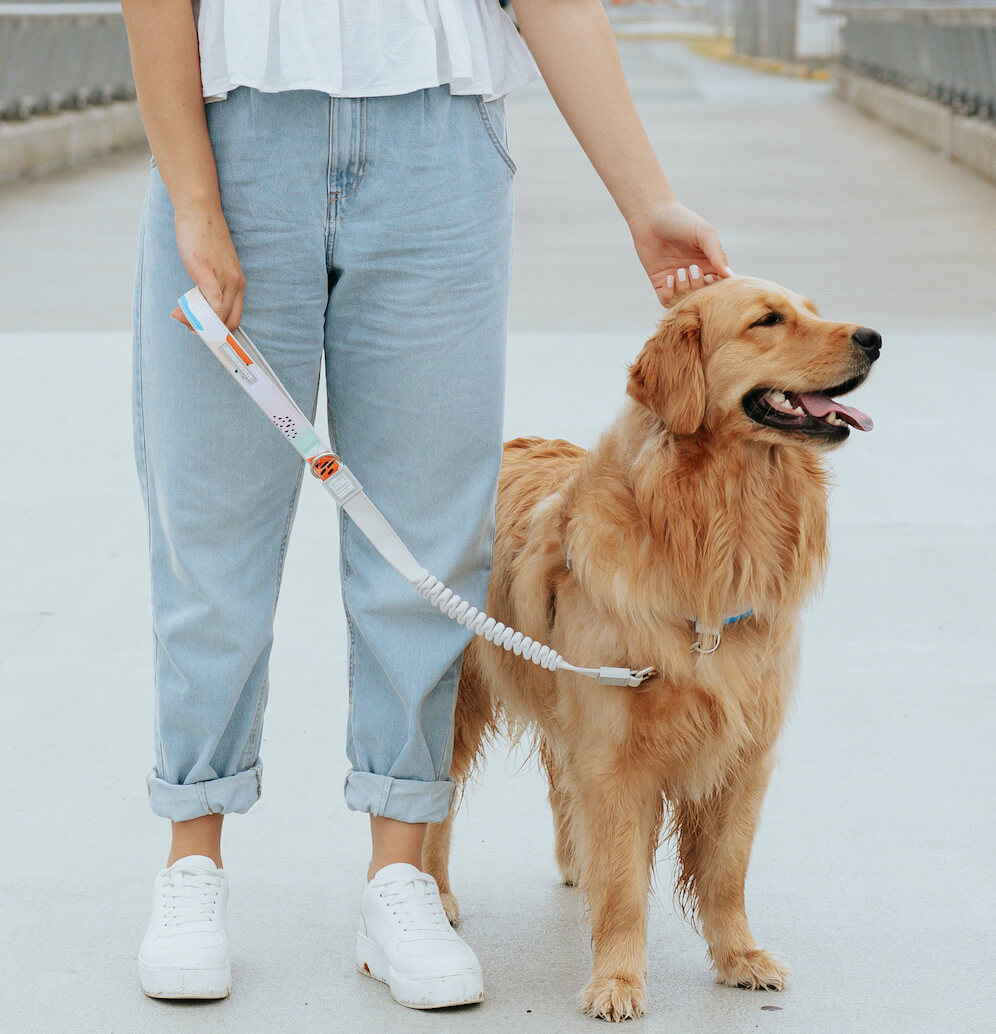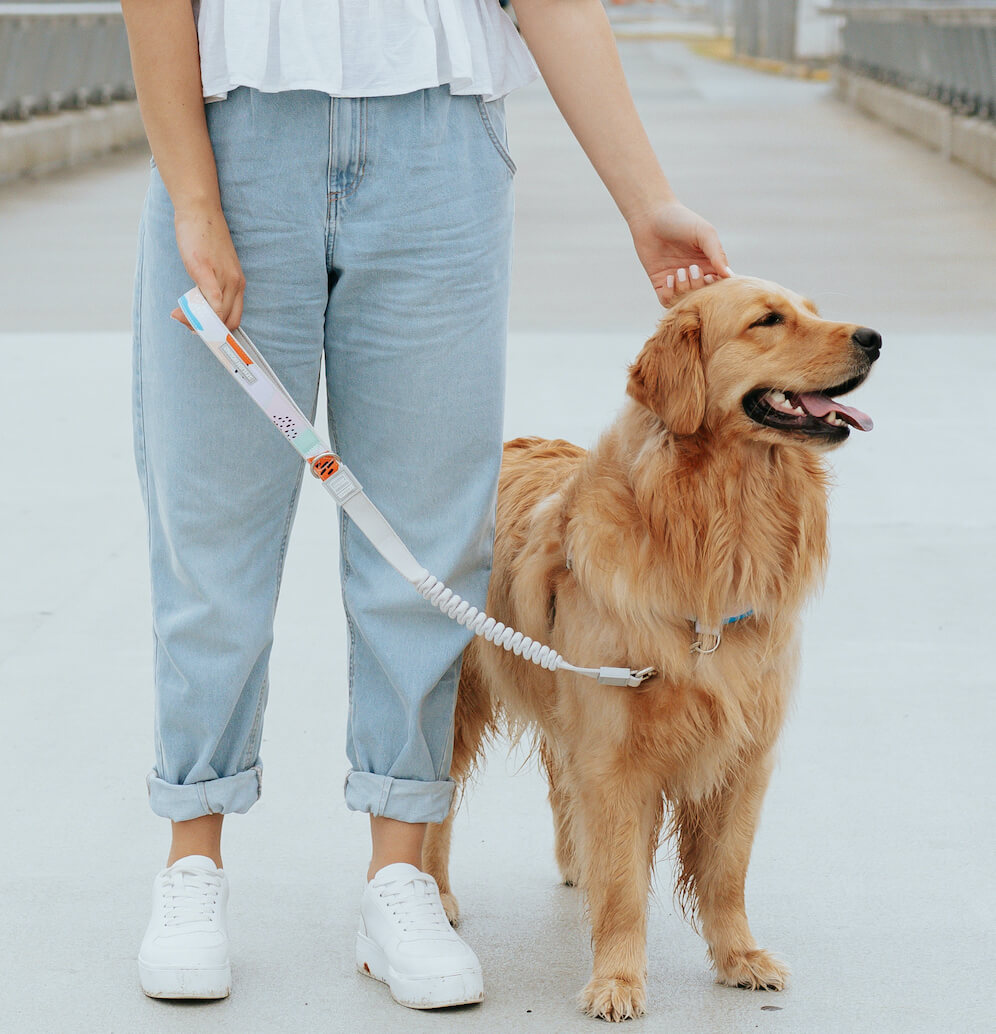 Our Cruise Control Obedience Leash (available in an array of fashionable designs) features a ruched elastic feature that absorbs the shock of leash-pulling puppies—keeping dogs in line and arms intact! Pair a Cruise Control Obedience Leash with a No-Pull Harness (also available in RNT varieties—for Ruff N' Tuff dogs) for optimal control.
If your friend's dog has passed training with flying colours, you could still give their puppy an upgrade! All of our leashes contain a comfortable neoprene handle, so you can say goodbye to the 'rope burn' feeling inherent to dollar-store leashes. If you want to go all out, get them a matching collar! Our walking accessories are available in varying designs, whether you're after something colourful, classic, or monochromatic! Check out our range and treat your furry niece or nephew to a comfortable, stylish new upgrade to their daily walking routine.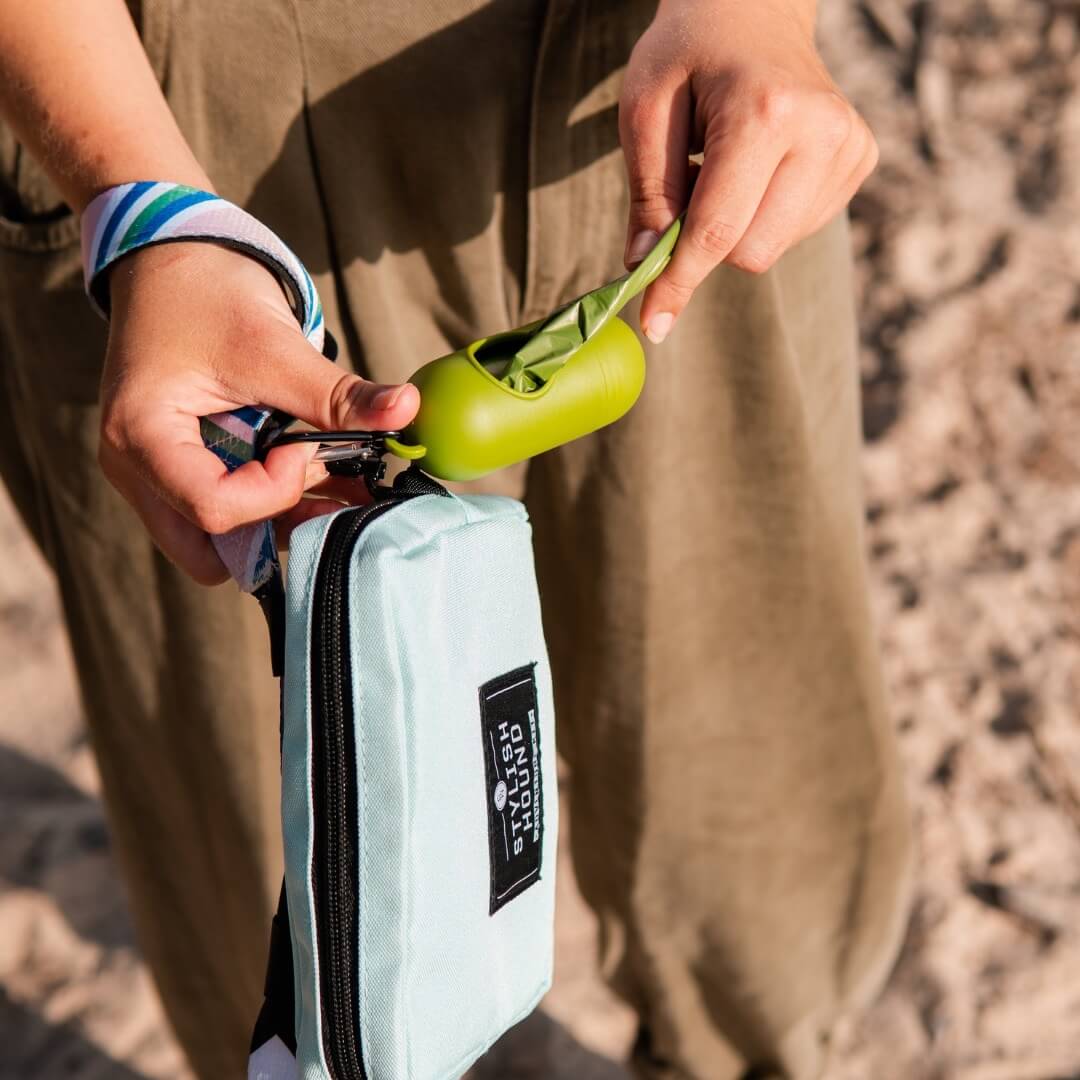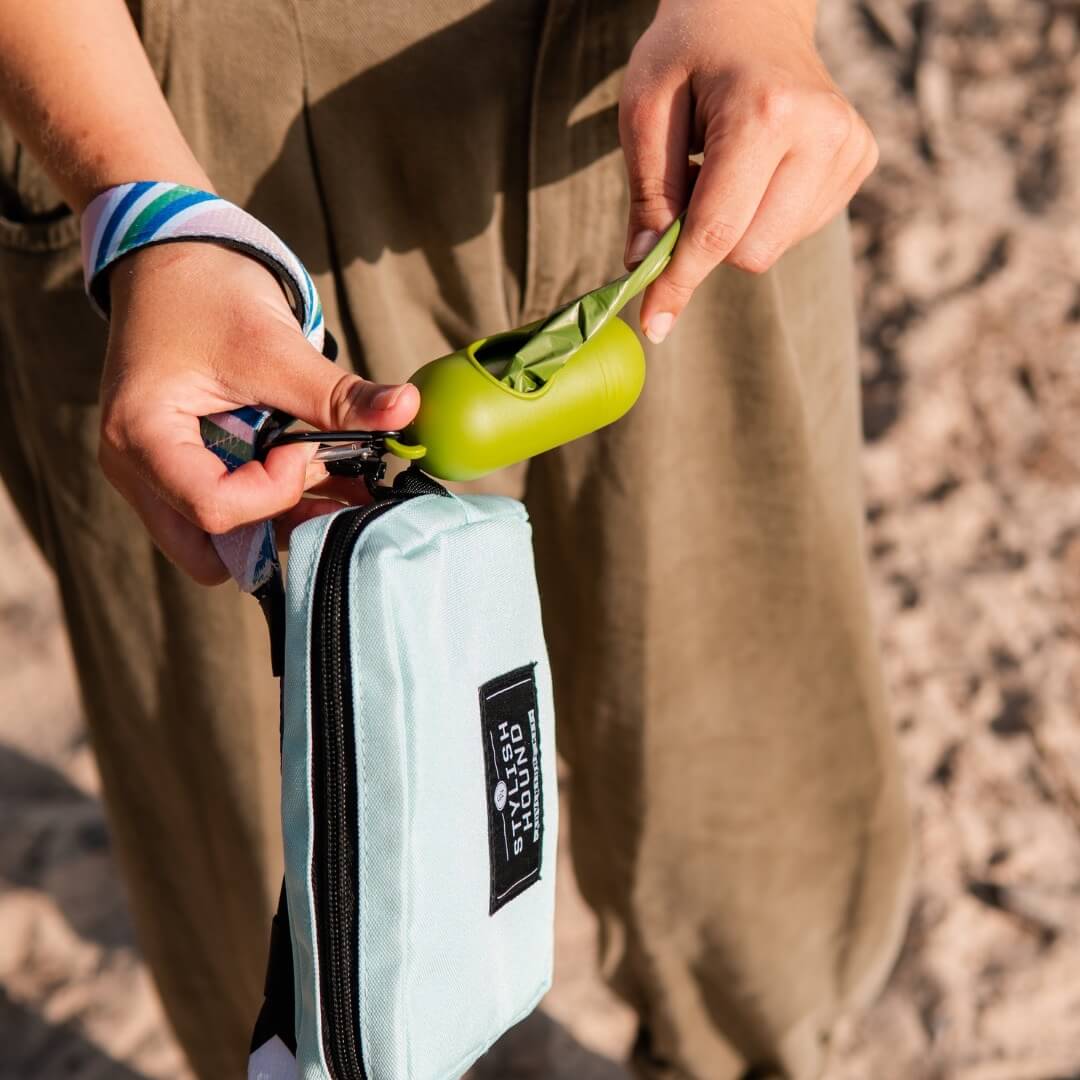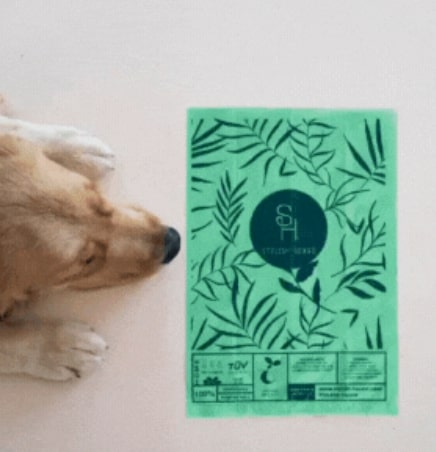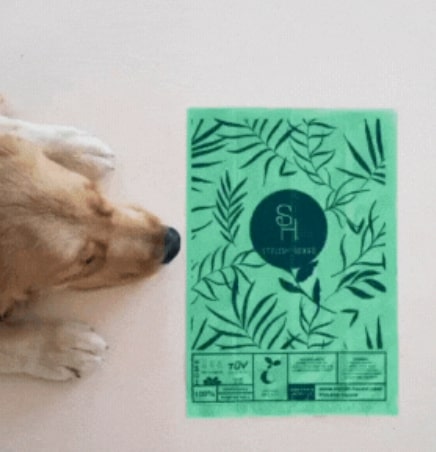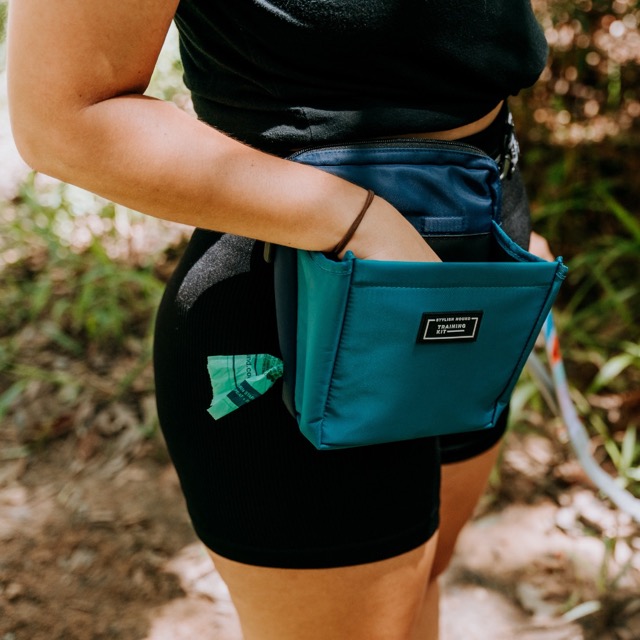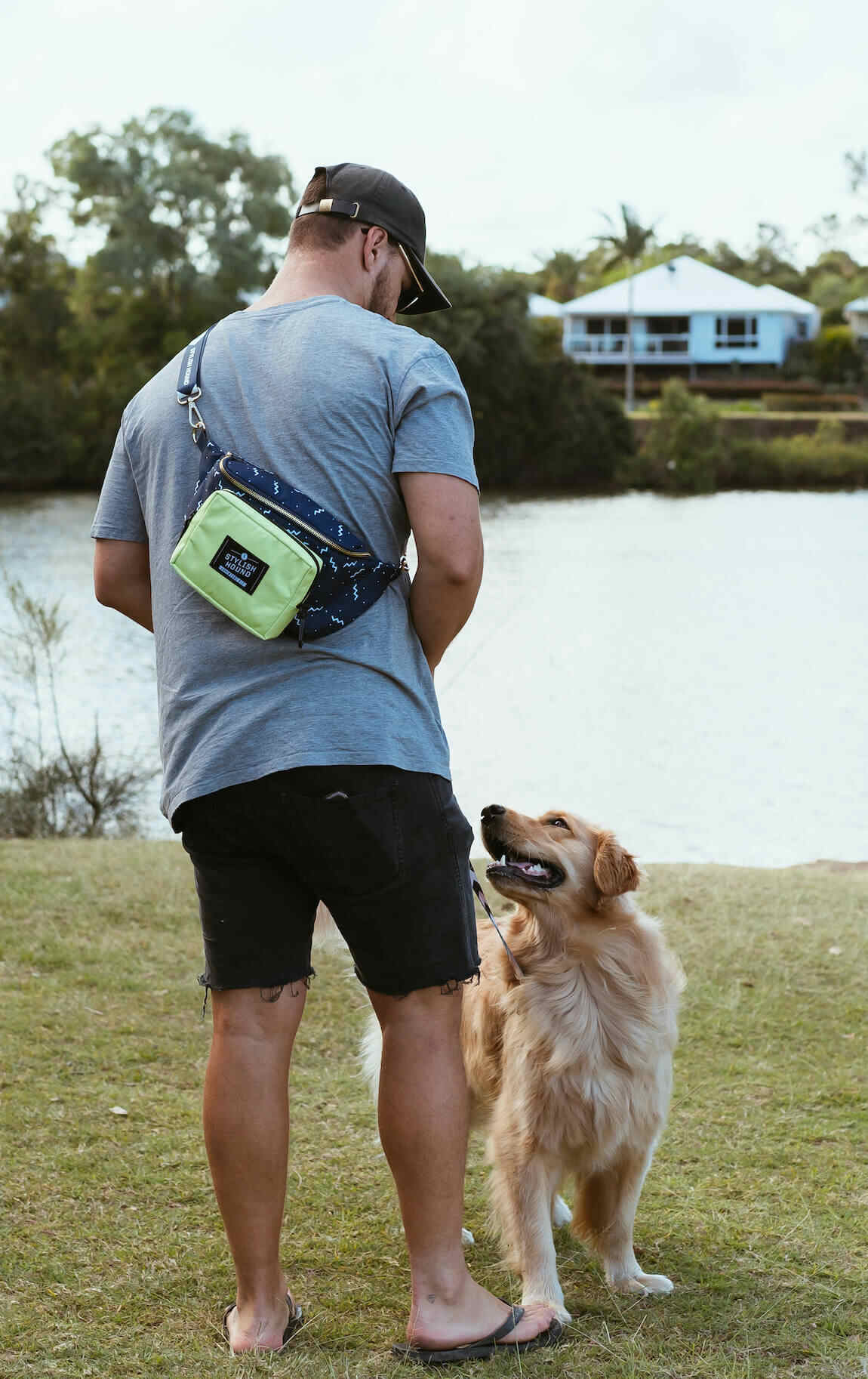 DARE TO VENTURE FURTHER
Just like us, dogs can't leave home without certain essentials. They may not need a wallet, keys, or dog-and-bone (if that went over your head, we encourage you to Google it), but no responsible dog owner would leave home without poop bags. That's where our dog adventure kit comes in.
Let's say your friend has a prized designer handbag for the aforementioned 'human essentials' but is reluctant to blur the line between 'design' and 'canine'. Our Complete Adventure Kit fills this awkward grey area. Not only can it hold any accessories you don't want mingling with your own items, but it is a hands-free accessory you can clip on (or sling around your neck) for your own convenience. Sometimes, you just need a smaller storage solution appropriate for outdoor endeavours. Some people are cool with popping their keys and phone in with the doggy treats. Whatever your friend's needs, the Adventure Kit will lend an extra layer of convenience to their walking regime—in comfort and style.
If your friend could use the extra storage space (or even just a few of the items that make up our Adventure Kits), then this excellent gift could be just the thing to spruce up their daily walking routine!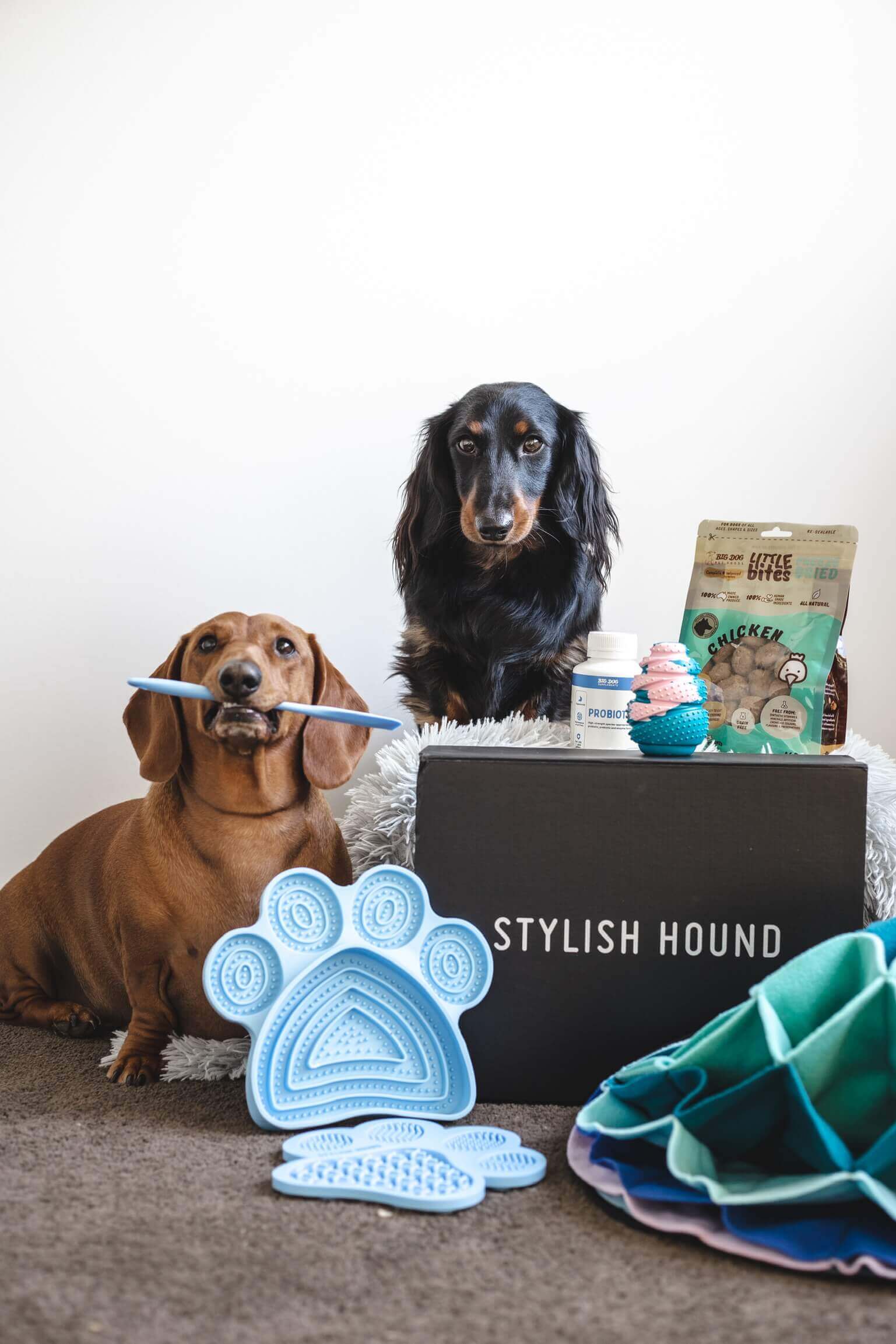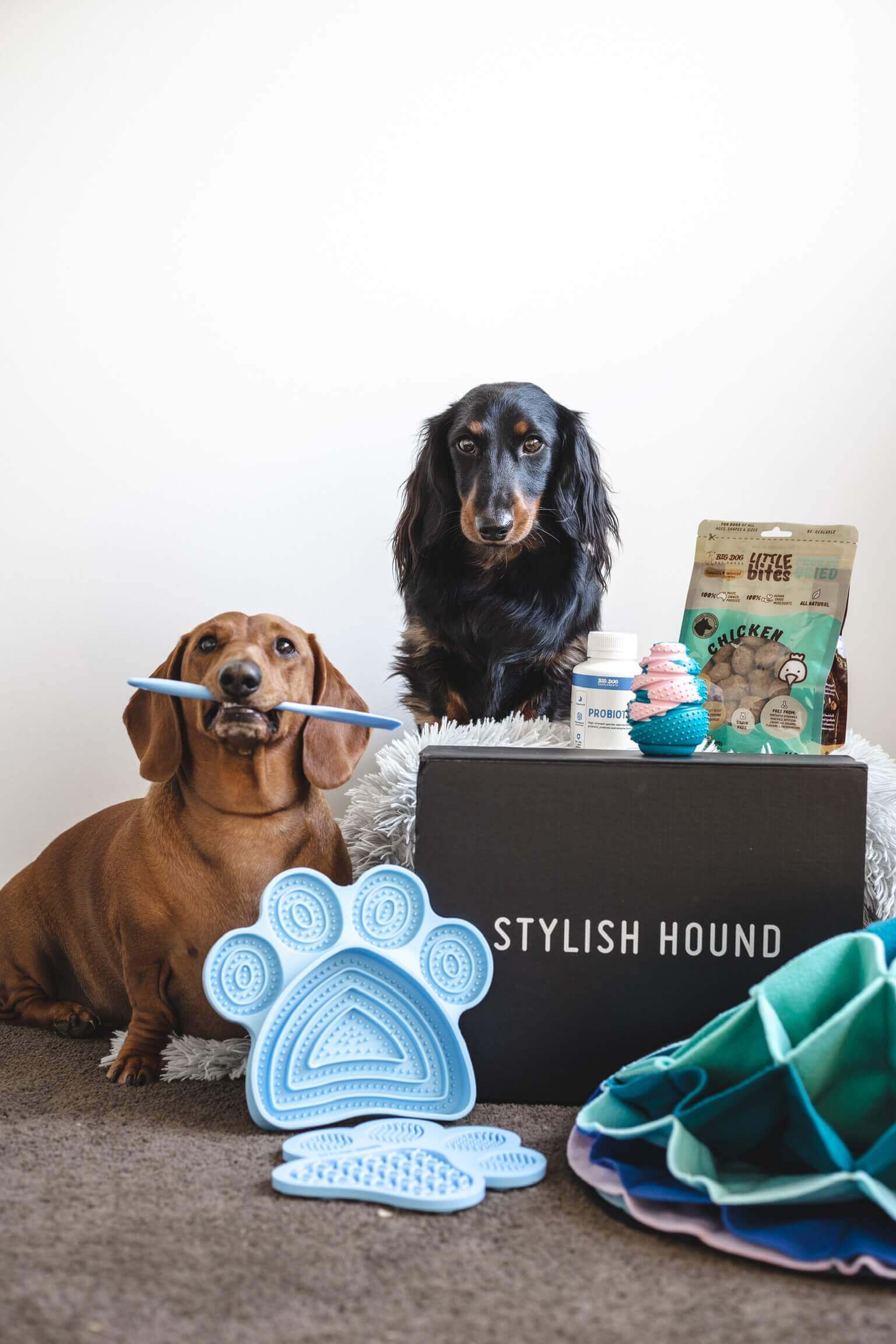 ENRICHMENT FOR DOG
Much as we'd like to be, we can't always be there to wait on our dogs paw and foot. This doesn't always bode well with younger pooches, especially when you consider that dogs require much mental and physical stimulation. That's where our brightly coloured dog enrichment toys come in.
Here at Stylish Hound, we offer an array of dog enrichment accessories, such as snuffle mats, lick mats, and Hercules chew toys—the best chew toys for dogs! Suitable for Ruff N' Tuff chewers, these toys are available in three different colour schemes and are made from food-grade, non-toxic rubber. The great thing about Hercules chew toys is that you can fill them with your dog's favourite food! For dogs who are less food-motivated, we also have tug toys. These look identical to Hercules chew toys, save for the sturdy rope attached to their tops. If you're giving a tug toy as a gift, ensure to alert your friend to the fact that the rope is for human handling only. The last thing we need is a doggy dental bill!
Lick bowls and mats serve a similar purpose in that they slow down digestion and provide a more stimulating experience. Simply spread peanut butter, mashed pumpkin, or any other spreadable delicacy throughout the bowl's or mat's grooves. Ideally, this will keep your dog amused for hours as it licks food from every nook and cranny. This is an ideal gift for people working from home whose dog demands attention they cannot give. That being said, please advise the gift recipient to not rely on the lick bowl or mat too frequently. Dogs may love food, but that doesn't mean they should overeat!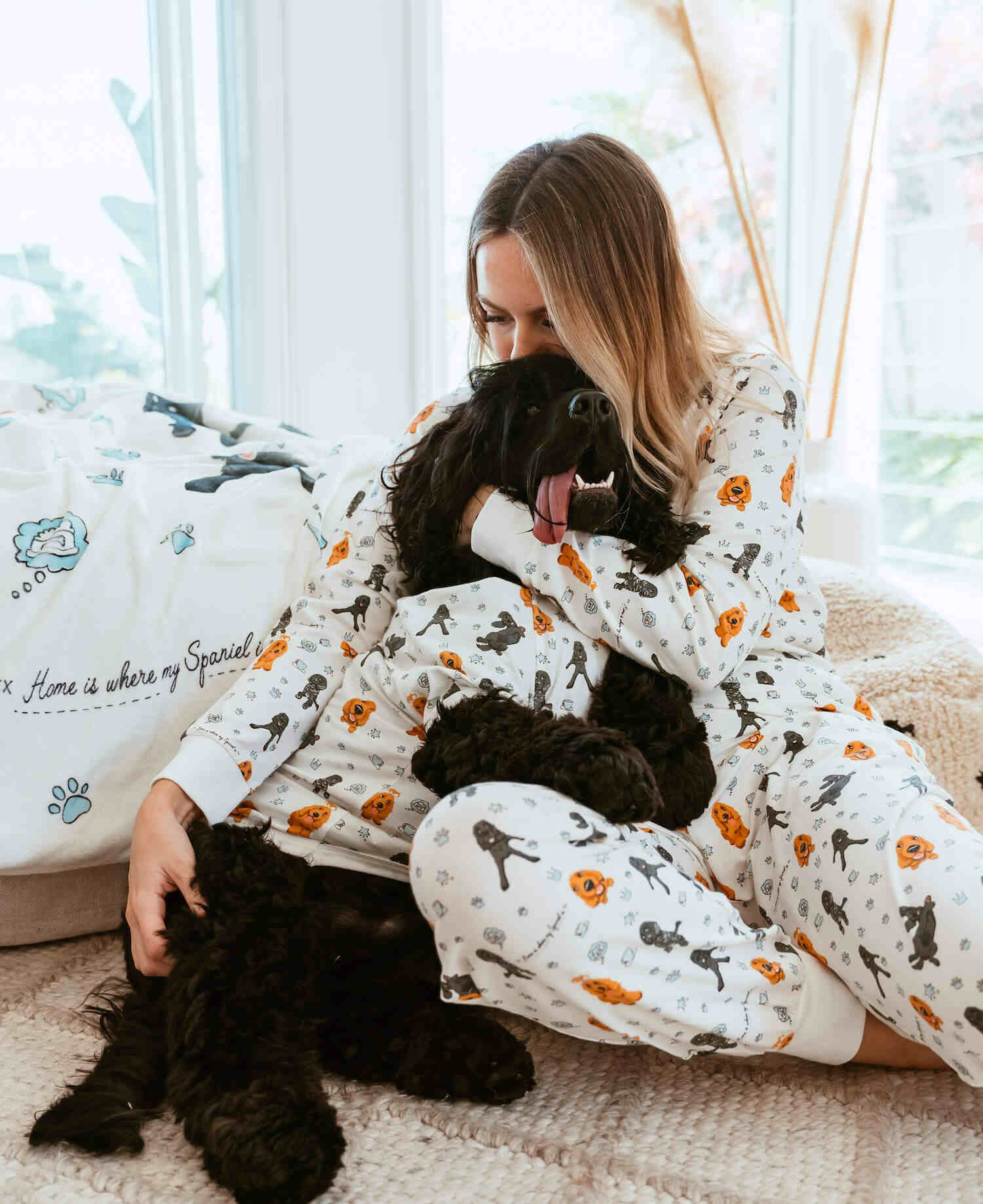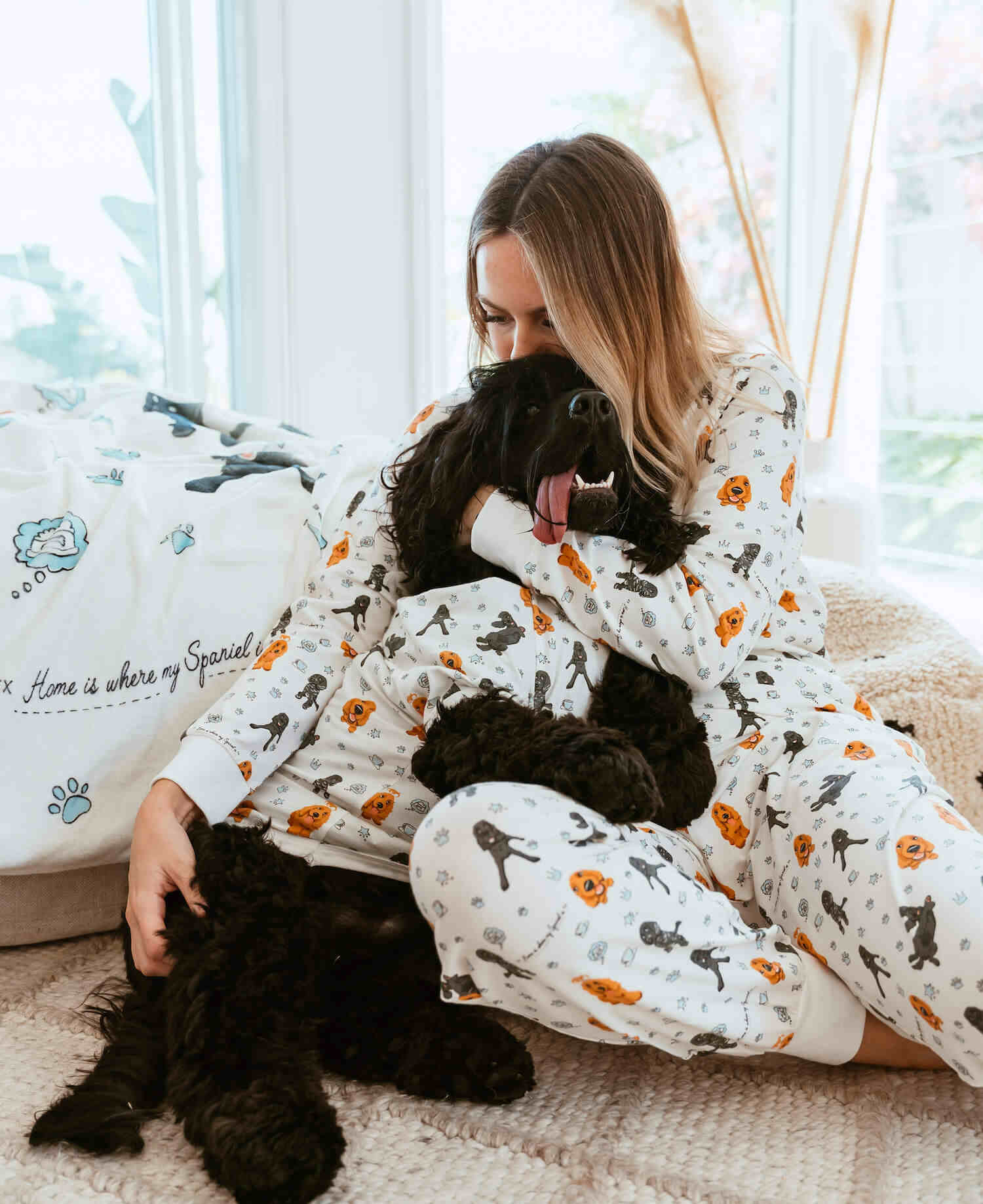 DOG PYJAMAS
We have finally arrived at the moment you have all been waiting for: our PJ collection! If your friend is a dog lover, they will go gaga for a matching pair of PJ sets—one for them, and one for their dog!
Our human-sized pyjamas come in women's and men's sizes, the former of which also have season-specific variants. The pyjamas are plain white and adorned with dog print. Our patterns feature some of the more popular dog breeds, including corgi, beagle (like Stylish Hound's very own Bagel!), golden retriever, and spaniel. We also have snooze blankets available in these matching patterns. Not that we're biased or anything, but we think these are the best dog blankets around!
Whether they want to chill beneath the aircon or snuggle up under a matching blanket, your friend and their furry companion will melt your heart in their matching set of dog pyjamas. If they have a partner, you could even get them a set too. Is there anything cuter than humums and doggy daddies who match with their furbabies? We don't think so!
This gift is both novel and practical, and great for those post-walkies snuggle-fests. Get your friend these almost-all-cotton ensembles which are as soft and comfortable as they are adorable!