Summer is here, which means it's time for the sun to come out and play. And while you're busy having fun, your dog is probably trying to figure out how they can stay cool throughout this hot season. Luckily for you, we've compiled a list of ways that your pup can beat the heat! Read on to learn how to keep dogs cool in summer.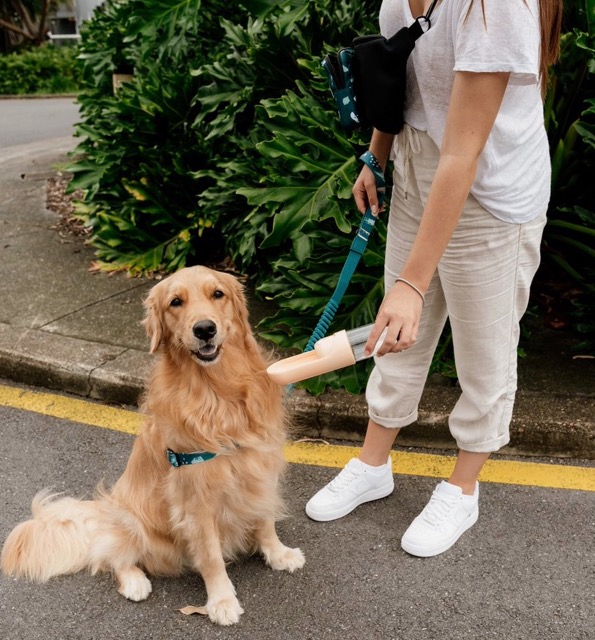 Keep a doggy water bottle handy
You wouldn't brave thirsty conditions without a water bottle, right? So why should your furry pal have to, too? Stylish Hound has you covered with Travel Water Bottles—available in four different hues. BPA-free and totally spillproof, these 300-milliliter bottles are essentially portable doggy bowls. Slide them out when your pup is parched, and lock them up once Pup is sated!


These are one tier up from hooman drink bottles. Why? Well, for starters, they allow you to keep your receptacles separate, sparing them from any cross-contamination. If you're a dog, who laps their water rather than slurping it, these bottles are also a heck of a lot easier to drink from.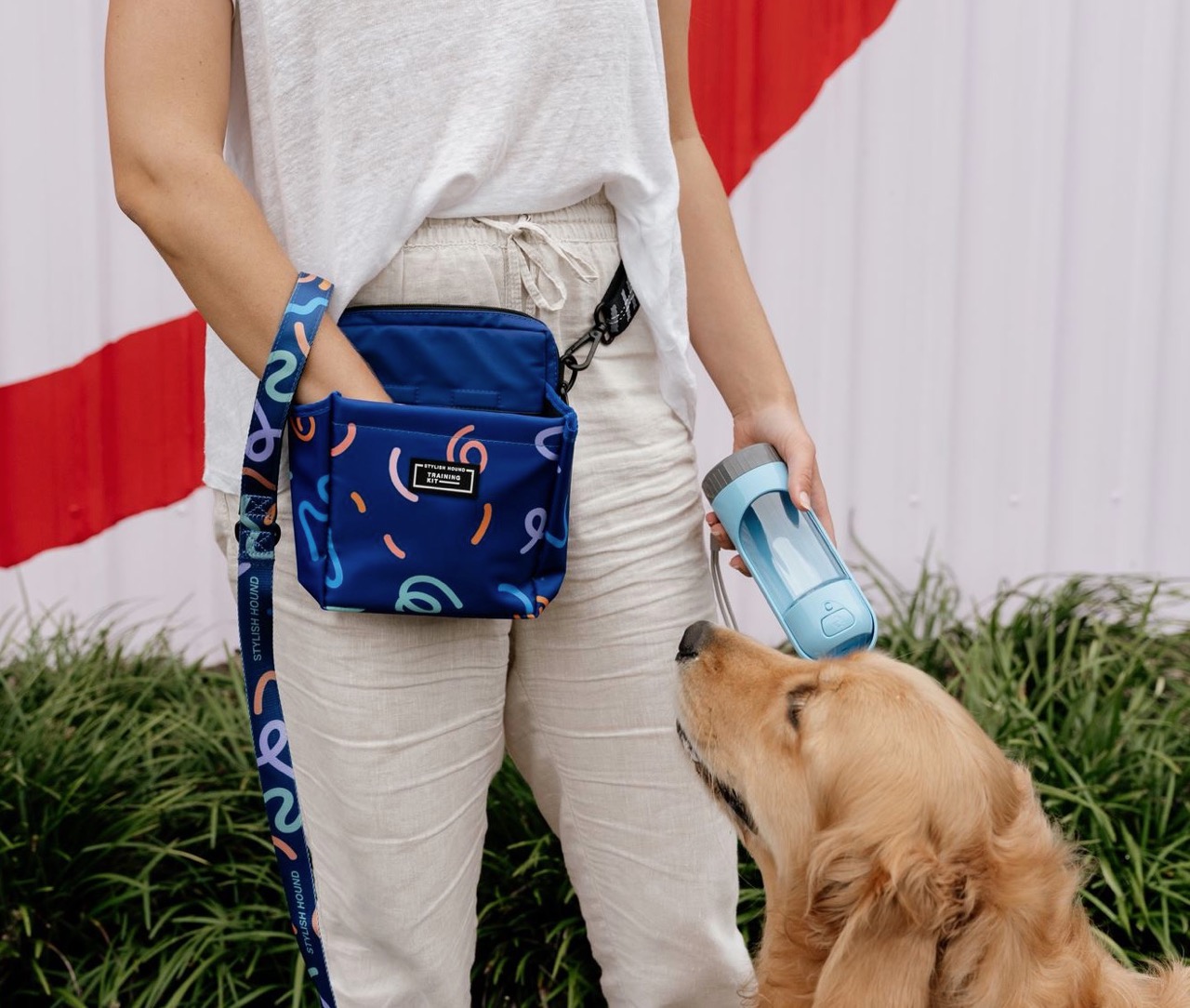 Keep the drinks a-flowing
Is there anything worse than drinking lukewarm water on a hot day? … Well, okay; there are probably worse things—like the smell of wet dog after a day at the beach. But lukewarm water is so unsatisfying (and potentially hazardous. Bacteria love to make themselves at home at any comfortable room temperature!). And, do you know what? Your dog probably agrees with us.


Throughout the day, ensure to keep emptying and refilling your dog's water bowl. This will keep it cool and fresh. And, hey—if you're really feeling fancy, you could even sneak in little ice cubes. Who doesn't like an ice-cold drink on a hot day?!
• Use a damp cloth (or pull out a pack of frozen peas)
On hotter days, it always pays to have a wet, frozen bath or hand towel handy. If you suspect your dog may be experiencing heatstroke—or if you just think your dog might like it—remove the moistened towel from the freezer and drape it over their body. If you weren't so prepared, a pack of frozen peas will also do the trick. Place it on the groin or neck to cool down the more major blood vessels.
• Put up a fan
Fun fact: fans don't actually cool down a room; they merely move the air around. Nevertheless, fans certainly provide a quick fix for when the weather's hot and the sweat sticks. If you're outside, you could set up a fan on the patio. You'll probably want to join in on this action, too.


• Pull out the spray bottle
This is likely self-explanatory. The only issue here is that some dog owners use spray bottles as a form of negative reinforcement. If you're going to use a spray bottle to cool down your dog, ensure they know they're not being punished! Perhaps try spraying more towards the torso and not directly in the face. This could help the dog to differentiate between punishment and cool-down time.
• Make icy poles
Think we're kidding? Think again! We as hoomans enjoy cooling down with Frosty Fruits, so why shouldn't Doggy do the same*? (*Well, there is one reason, and it's very important to note: many commercially bought icy poles contain sweeteners such as xylitol, which can be toxic to dogs. Check which flavours are safe with your vet—or, better yet, make something homemade!)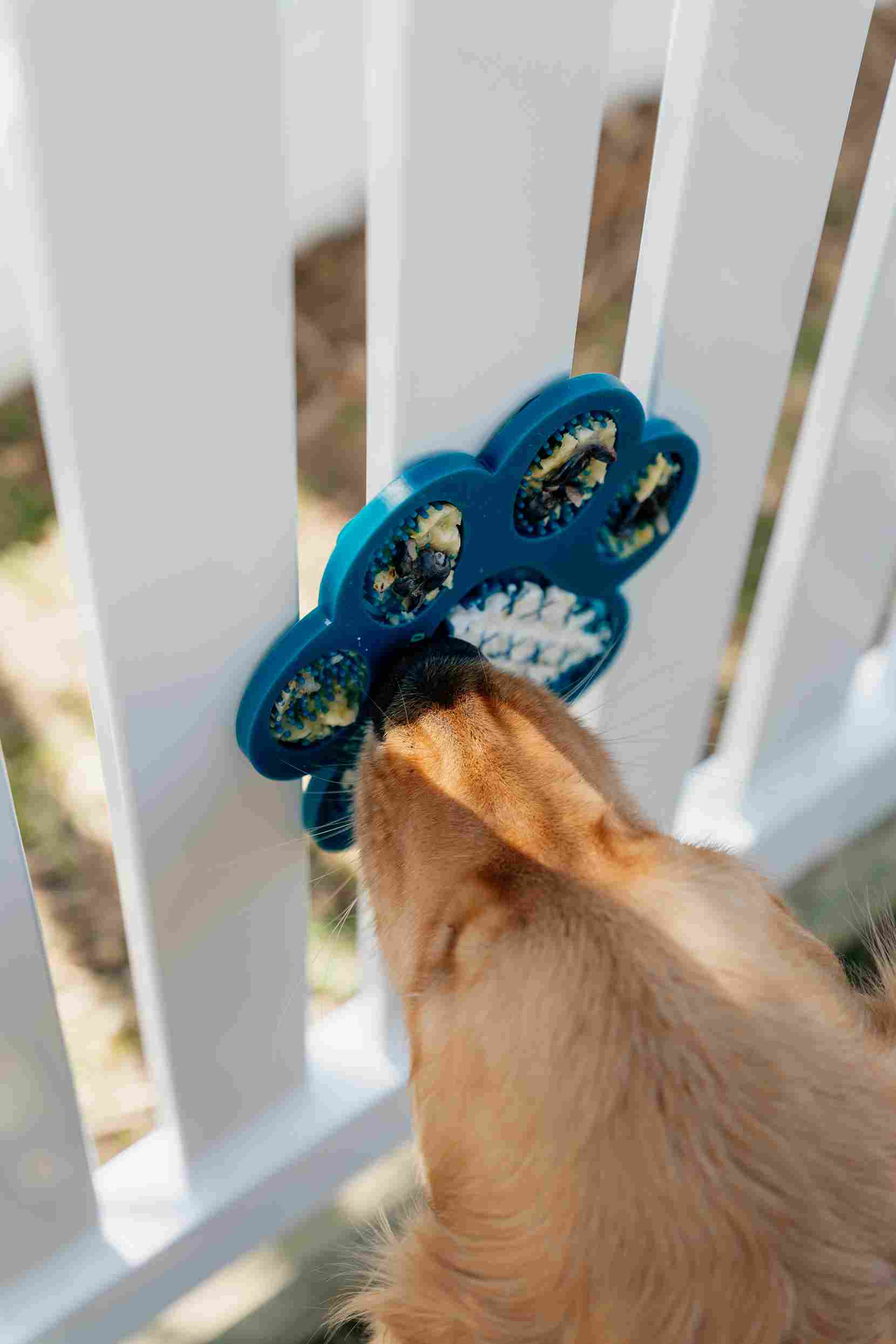 Cool Doggy down with a doggy-safe icy pole, whether it's store-bought or homemade. To be extra safe, perhaps you could squeeze your own juice at home, and pour it into a DIY icy pole mould. Should your juice-squeezing endeavours be less than fruitful, you could always try the next-best thing: Nudie juice. This brand uses zero flavours or other food additives. Just ensure to check which fruits and vegetables are safe for canine consumption!

We don't sell icy pole moulds at Stylish Hound, but we do have our Hercules enrichment toy. Whether you use it as exercise enrichment, a chew toy, or as a fill-in food bowl—this toy is a smart trefoil of doggy amusement. And when you stuff one with your fur kid's favourite treat, the fun really begins—especially for food-motivated fur kids. If you haven't already, be sure to check out our Hercules stuffing recipes. For cooling down your doggo, we recommend making frozen versions of the Strawberry & Cream, Froyo, or Banana Split recipes. Pop these fruity favourites in the freezer, and—voilà—you have dog-friendly icy poles! If your dog does not have a sweet tooth, you could try this with the savoury recipes too. This is an odd quirk, but you've got to remember we're catering to the same species of animal that drinks from mud puddles.
Would your fur kid prefer to just woof their food down? In hotter temperatures, we wouldn't blame them. Should your doggo choose to forgo the mental energy of working the food out from the Hercules, they can always receive it on a silicone platter. Our lick mats and bowls are a form of groovy enrichment (literally) whereby food is spread throughout their many grooves. These textured bowls slow the feeding process, but they can also facilitate a frozen treat. Pop these in the freezer, laden with fruit and yoghurt, and you'll have yourself a textured, flat froyo—laid out right before them!
• Go for a doggy paddle (but dip your toe in the water first)
Humans and hounds alike will agree that swimming is a great way to cool down. It's also a great form of exercise! But if you are using it as a temperature regulation strategy, be cautious. When a dog is nearing heat stroke, an abrupt change in temperature can overwork—ergo, overheat—their internal organs. As you can imagine, this will only exacerbate the problem.
Okay, so, imagine you're at the beach. Sometimes, even when the weather is hot, it can be a shock to go 'all in'. At first, we tend to wade, and then grow accustomed to the cooler temperature before eventually submerging ourselves to our shoulders. It's a process. Same goes for dogs! Their paws are great for temperature regulation, so start them off wading. After a while, it will be safe to guide them into the water in full.
If you're nowhere near a beach, pool, or any other swimming hole, you can also use a kiddy pool. Even just dipping their paws in cool water will help a lot.
• Seek shade
Why, after all these summer tips for dogs, did we leave the most patriotic for last? 'Seek shade' is part of the Slip, Slop, Slap, Seek, Slide campaign we all know so well. It's so easy to do and it's also free!


You can find shade beneath trees, or manmade constructions like verandahs or patios. You could even invest in a collapsible shade tent if you really wanted to. If your dog loves sitting outside on sunny days, you may want to invest in an outdoor thermometer. This way, you will have at least a rough idea of how hot it is outside—and greater justification for calling your little angel inside, should it get too hot.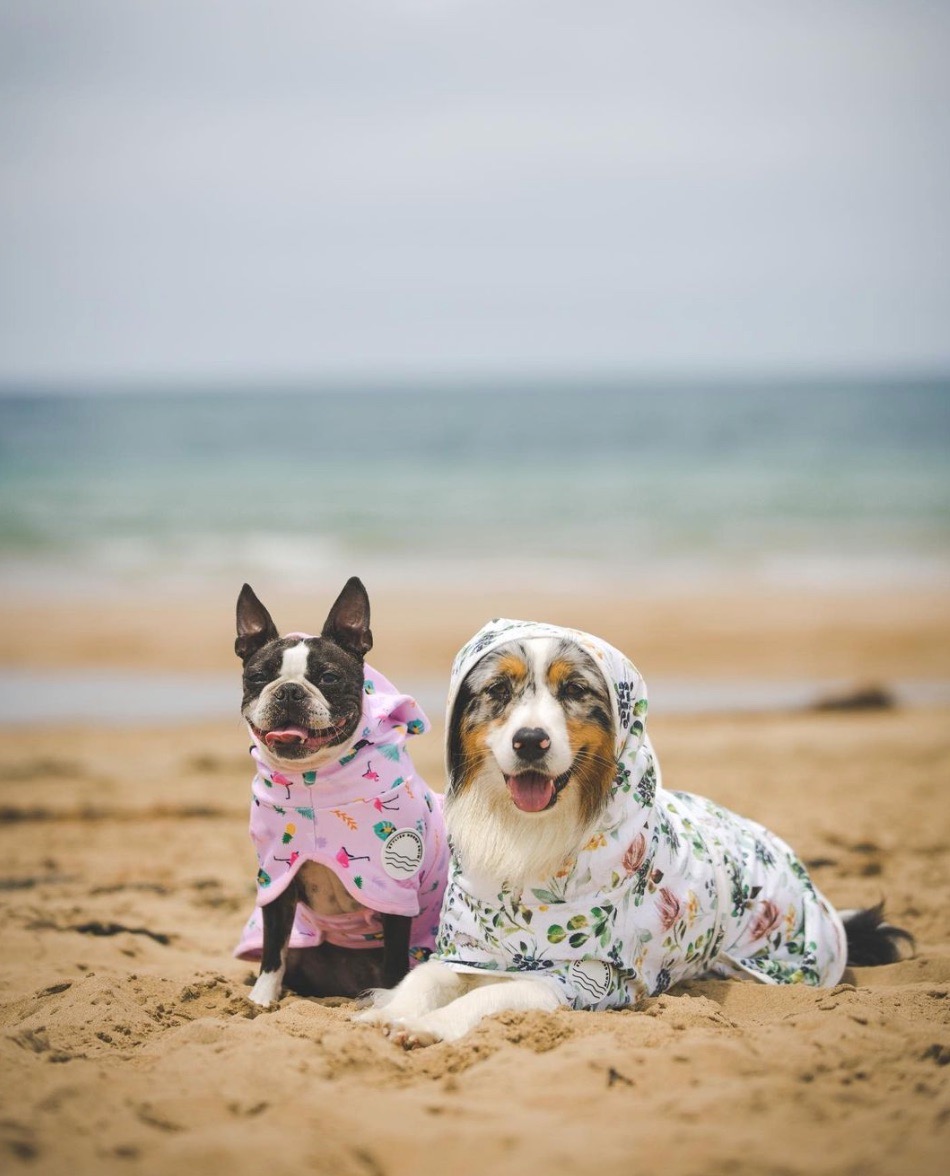 Some final thoughts..
Summertime is a great opportunity to take your dog to the beach, or to do all sorts of fun outdoor activities! Despite your best efforts, though, summer is sometimes too hot to handle, and the best way to cool down a dog is to stay inside with the air con on. Put your feet up and watch Homeward Bound (or another super cool doggy movie) with your best pal. If you're finding it too hot, chances are your dog will be too. Let that be a guide.
Throughout summer, you should keep your eyes peeled for signs of heatstroke or overheating. Should your dog exhibit any of these signs, remember to cool them down gradually rather than all at once. If the symptoms persist, take the dog to the vet. Our final piece of advice? Never leave a dog in a parked car on a hot day—no matter how quickly you intend to return.
But it's not all doom and gloom! Summertime often means attending to the water bowl a little more and making efforts to regulate Doggy's body temperature. With these handy tips and tricks, though, you'll be set to have a super safe and enjoyable summer—with your furry best pal by your side.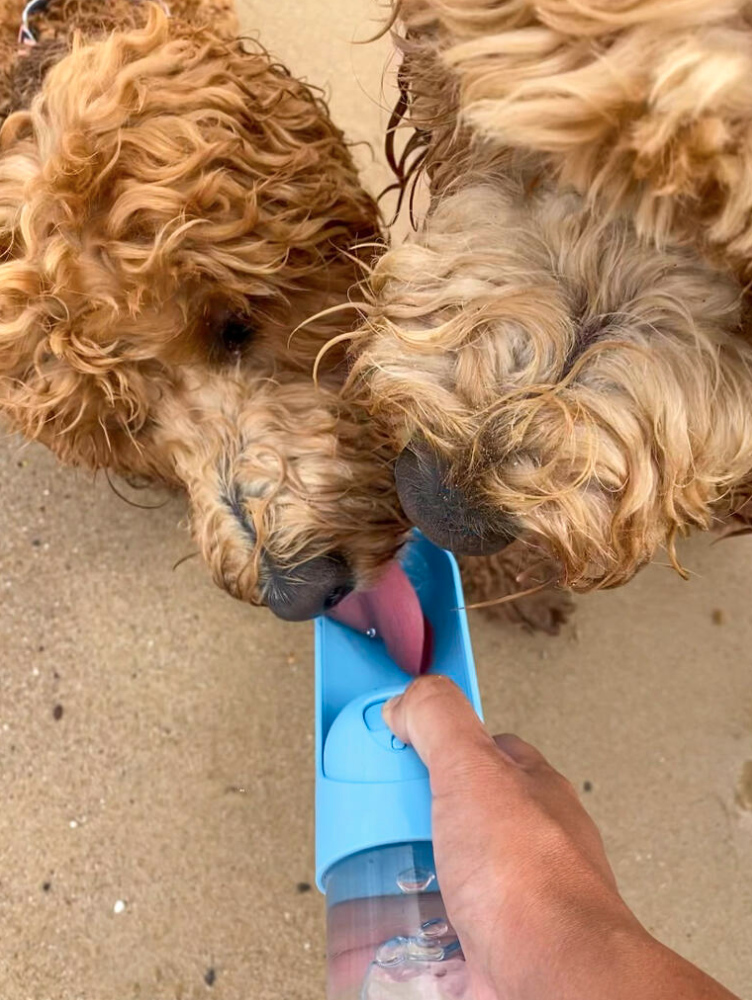 Tahne
So easy & convenient!
Love how compact this bottle is for when you're out & about. The in-built slidable bowl is revolutionary.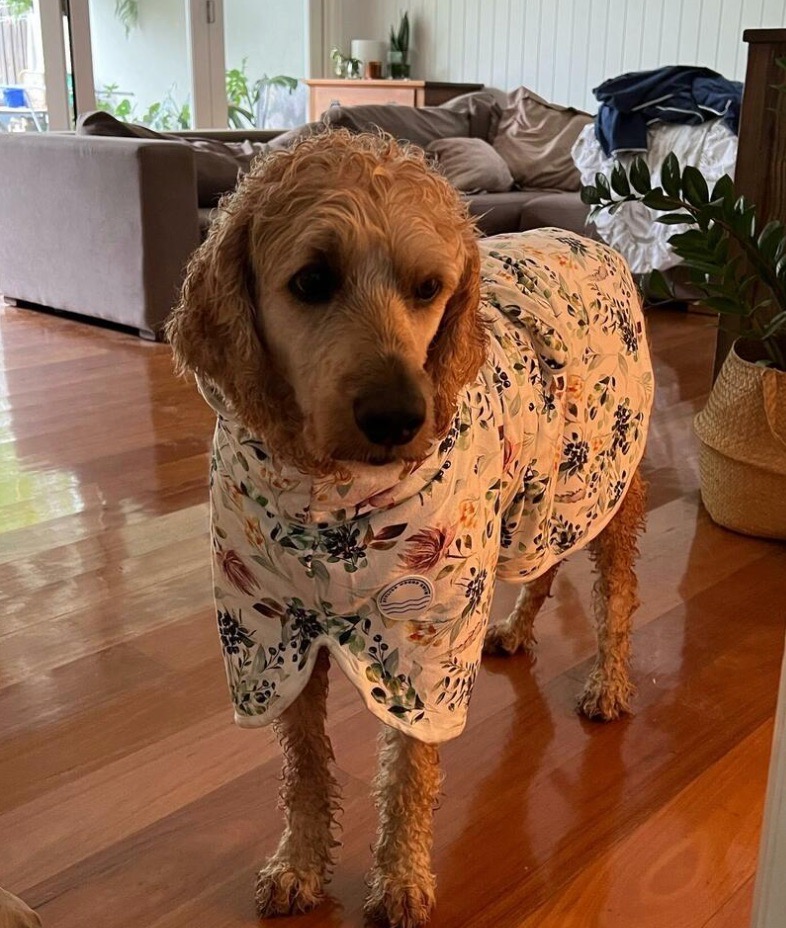 Jess Murphy
My dog doesn't let me take it off!!
My dog Macabee loves the dog robe so much! Sometimes he sleeps in it as he won't let me take it off! It's great for after a rainy walk, a swim in the beach or just as some comfort before a snooze!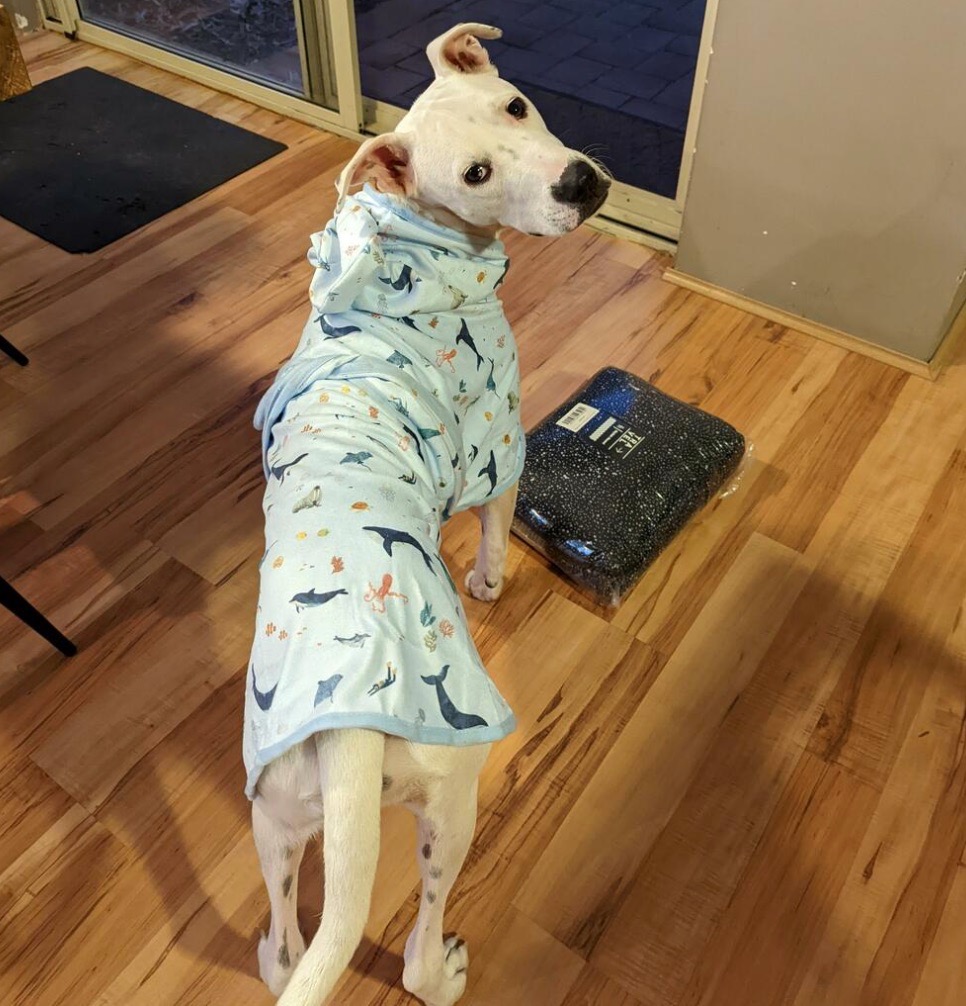 Zoe
Why didn't I have a Dog Robe in my life before?! The Stylish Hound dog robes are super deluxe feeling but are also extremely useful. Makes post bath times a breeze as no extra fur or water makes it way around the house. Plus it's going to be so nice for winter to make sure he stays warm while drying off 😍 Did I mention how cute and stylish the pattern is? Would highly recommend the dog robes, new staple in our house :)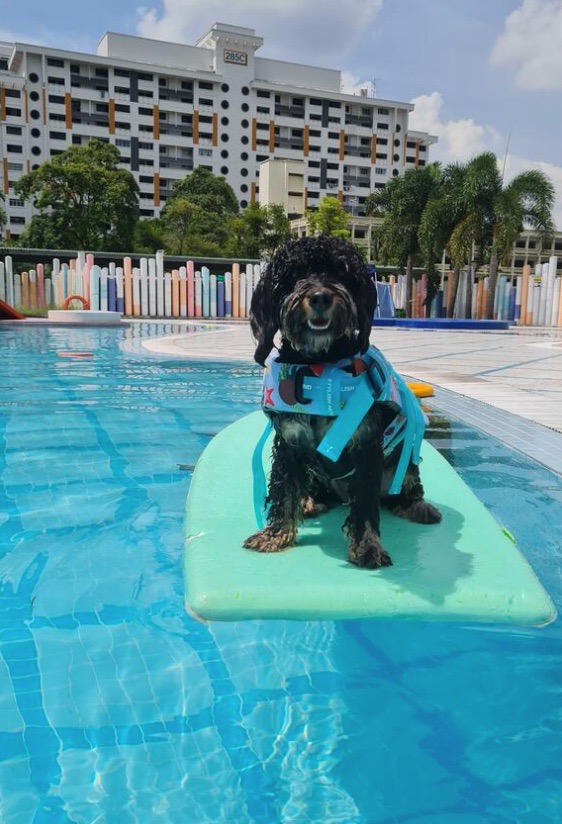 Lesley
Incredible fit, ideal for beach and pool
We've used the swim jackets in both pool and at the beach, and amazed at how easy they are to put on, remove and clean. Just a short rinse and maybe a bit of scrubbing to remove sand between straps and hooks, but so easy. Best of all, our 2 fur babies LOVE wearing them. They are so comfortable, and easily adjustable. At first I wasn't sure with the sizing, but your customer service went through the ratio and my questions with patience and knowledge. Thank you so much! Each time the dogs wear and use their swim jackets, they get positive remarks from humans asking us where to get these jackets from. :)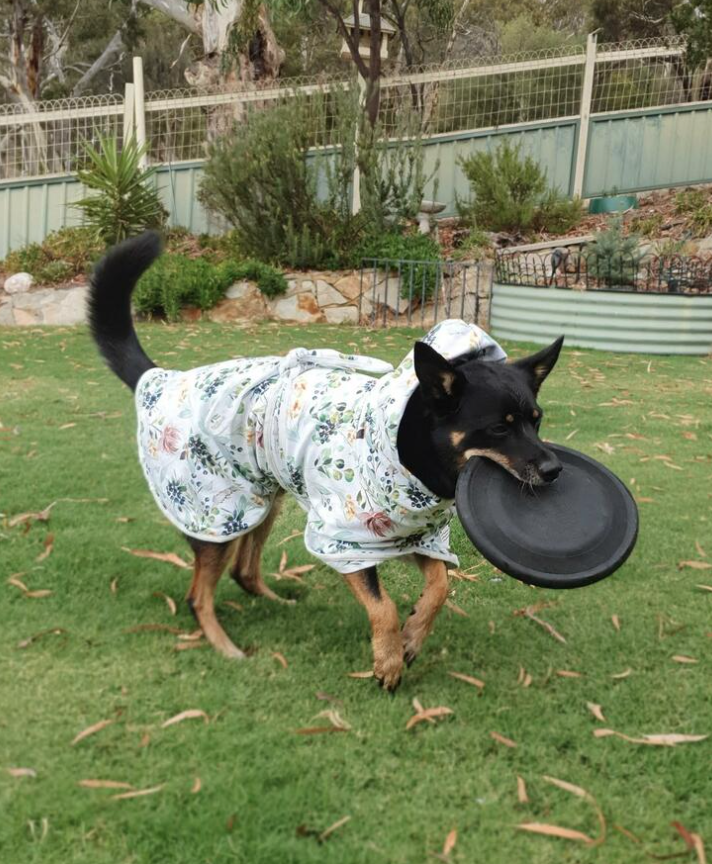 Stacey
Stylish and comfortable drying robe


Love the design and appeal of this drying robe for my dog. He is used to wearing jackets and jumpers (in winter) so we believe that he found this similar in comfort as he was able to run around and play whilst wearing it. Purchased a medium size for my 15kg kelpie - looked baggy at first but once down up fits nicely. Purchased this robe to help after runs at the beach - saves the backseat of my car being trashed. In addition to the car seat cover purchased from here as well my car is saved! Definitely recommend purchasing this robe - helps keep the pups warm after swims in winter as well!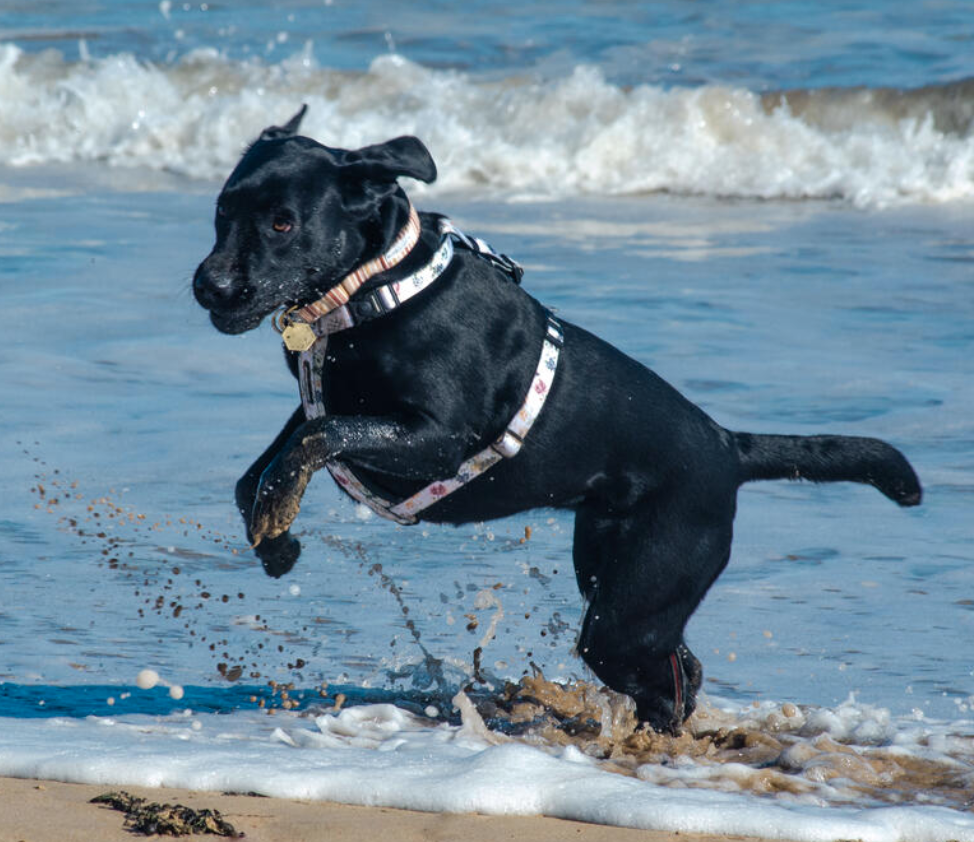 JowettLA
Best products for your pup!
We have quite a stylish hound collection now. First we went for an adventure pouch - this is absolutely perfect for day trips, fits everything you need for a day out with your pup! Then we got a training kit - we use this daily for our walks and training sessions, they are the perfect size for treats and everything you need for a walk! Next up we have an adventure harness, collar and lead - wow! These are amazing quality and so durable. We have taken ours hiking and to the beach many times and they are built to last! Finally we have our licki-mat - our pup absolutely loves it, every doggy needs one! It sticks to any surface so can be used for snacks but also as a distraction during bath or nail clipping time! Highly recommend anything from stylish hound, exceptional quality, built with your pup in mind and looks great too!