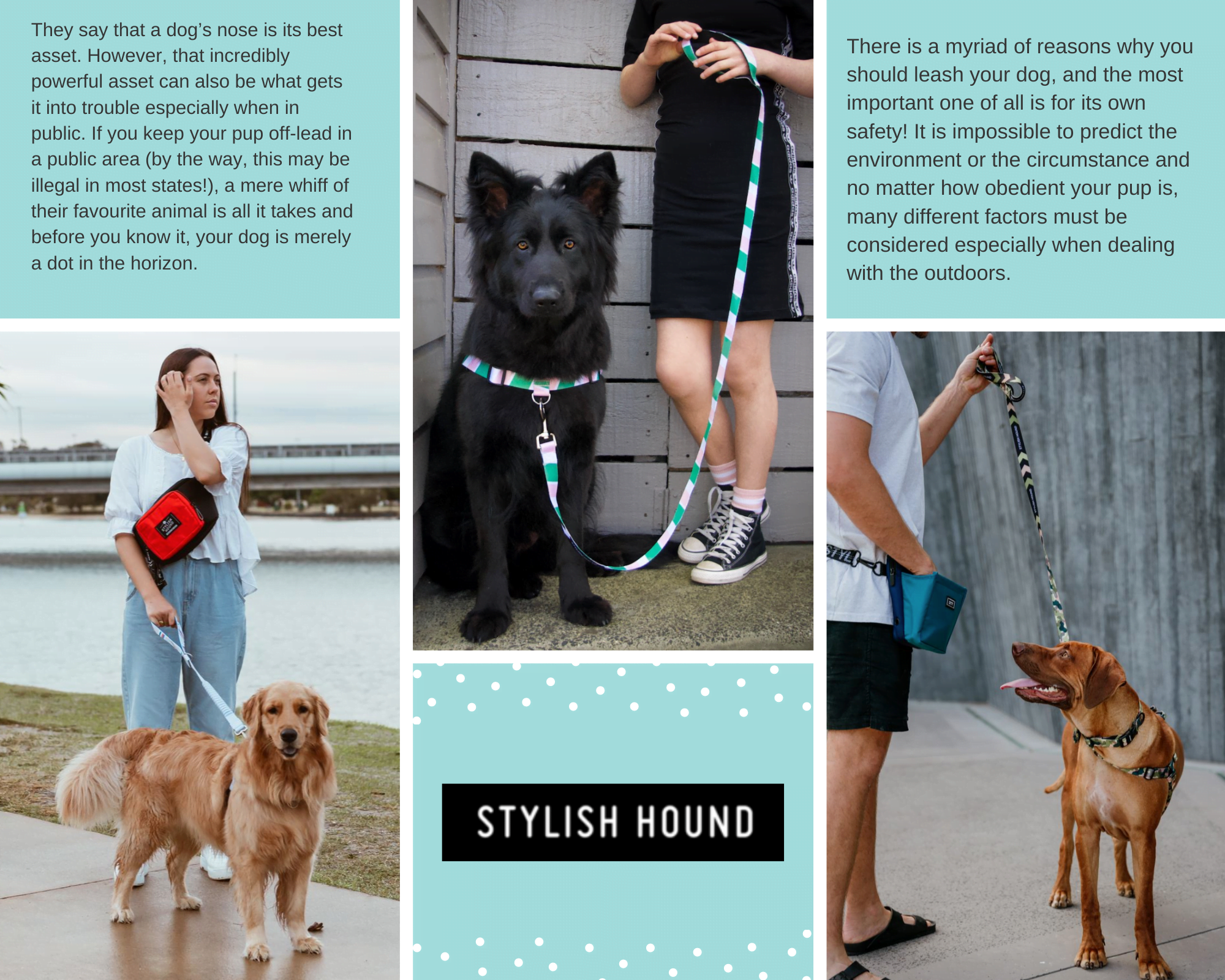 YOU SHOULD ALSO CONSIDER...

🐾 It is the law!


You could get fined if you break this law. We suggest you do some research on your local areas and look out for signs prohibiting off-leash dogs.


🐾 Prevent chasing of cars, animals and even people.

Even well-trained dogs may get distracted and cannot resist the temptation of chasing after a moving object, animal or even a human. Accidents can inevitably occur if something goes wrong on this 'chase'



🐾 Keep it safe from potential dog fights.


It is almost impossible to predict what sorts of dogs your furry friend may encounter. There is always a chance it may run into another pup with a bad temperament. A split second is all it takes for a dog fight to erupt.


🐾 Prevent it from it being a nuisance to passing people and children.

It is important to remember that not everyone likes dogs, as hard as that is to believe. It is always good to be civic-minded and a leashed dog means it cannot run up to every person it sees or tries to greet


🐾 Improves all-around behaviour.


A well-trained dog that is obedient when on a leash is generally more well behaved and more receptive when responding to commands.


🐾 Less chance your dog will ingest something poisonous
There are toxic foods and plants everywhere. Keeping your dog on a leash can potentially prevent a tragedy from happening.

🐾 Your dog will not go run off and go missing...

If you have firm control of your leash, you are also ensuring that you will never have to deal with the heartbreak of losing your furry friend!


Without a doubt, it's always important to err on the side of caution and keep your pup safe and secure on a good leash.