Stayz is Australia's original holiday rental website and features more than 50,000-holiday rentals for you to explore in destinations you love. Stylish Hound is proud to announce a partnership until the end of the year with the crew at Stayz, who have over 9,000 dog-friendly holiday homes for you and your best friend to get away to! They've also put together three limited-edition puppy playhouses, each one exclusive to a holiday home in New South Wales, Victoria, and Queensland. Grab you and your pooch some stylish travel gear, browse the range of locations Stayz has on offer, and get set to go on the all-Australian adventure of a lifetime.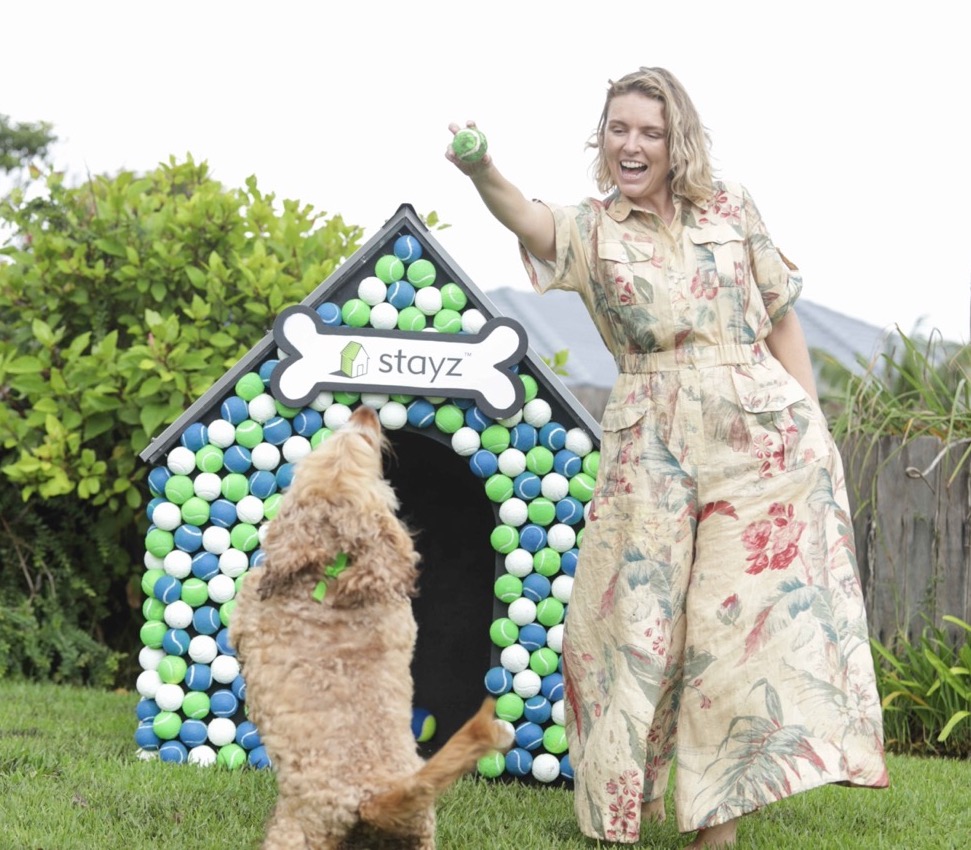 Travel Australia With Your Dog
Travelling hasn't been easy for the last couple of years, and your patient puppy has had to put up with you in the meantime. They deserve a break as much as anyone, and over two million Aussie dog owners agree with us! That's how many people plan on taking their dogs for a holiday this year. It's safe to say that demand is high.
Luckily, Stayz has more than nine thousand dog friendly homes ready to house you and your furry friend for as long as need be. Whether you're after a house in Hobart, a cottage in Kalbarri, or a central Victorian villa, you'll find the stay of your dreams. Pick a date and book well in advance - we can promise you that's essential, because people and pooches all over the country are keen to get going months in advance!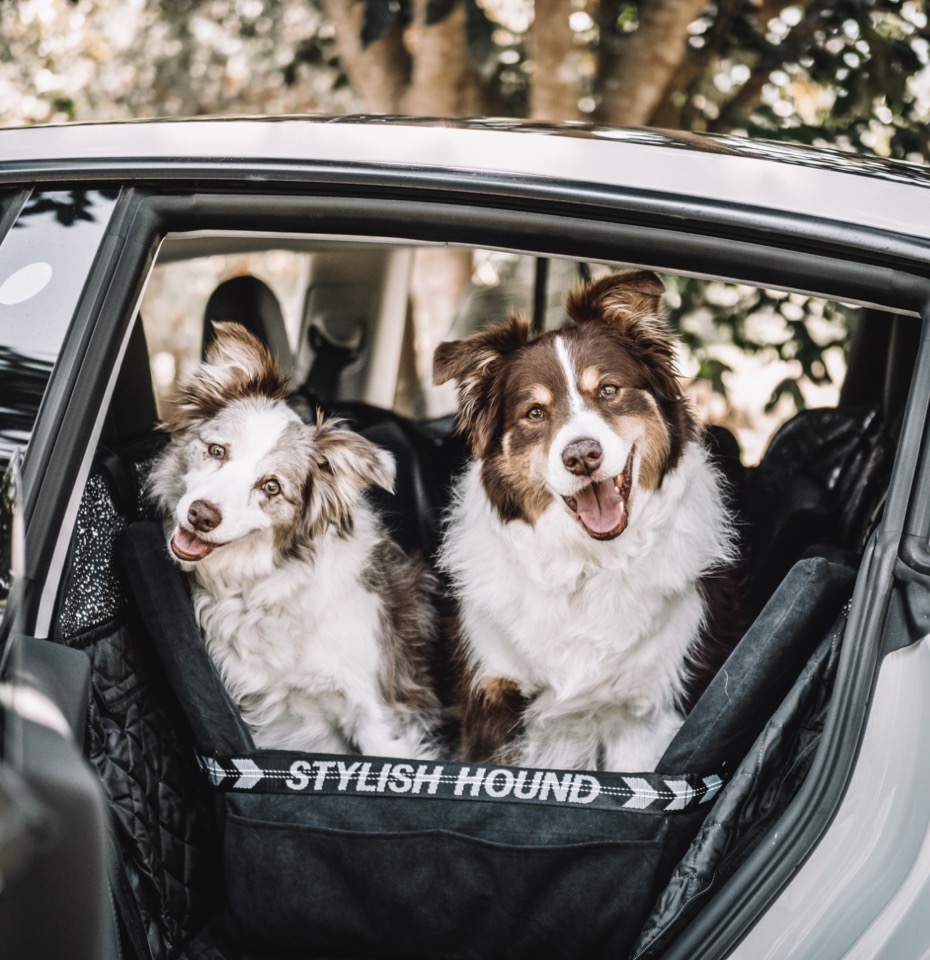 Keep Your Pup Safe With A Dog Car Seat
Once you have your getaway organised, you've got to prepare for the trip. If you're getting off the beaten track, chances are you'll find yourself driving from A to B at some point. Some dogs are car mad, some behave themselves, and some begin to play up once they find themselves on the road. No matter what, you've got to keep your best friend safe. That means getting them somewhere to sit and sleep while you're on the move.
A Stylish Hound 2-in-1 Travel Car Seat is the perfect way to make sure your pup is travelling in safety and style. Keep your canine calm and comfortable in the car, reducing your stress and theirs. The Isofix belt connects your dog's seat to the car, holding them firmly in place. One side clips down to get rid of the gap between car seats, preventing your pooch from slipping around as you turn and brake. When you make it to your Stayz accommodation, bring it inside and your pooch can enjoy their cosy sleepover on their car seat turned dog bed. Unclip all four sides and flatten it out, turning this dog bed into a full-sized lounge.
Check out more car seats, dog harnesses, and seat covers in Stylish Hound's full travel collection!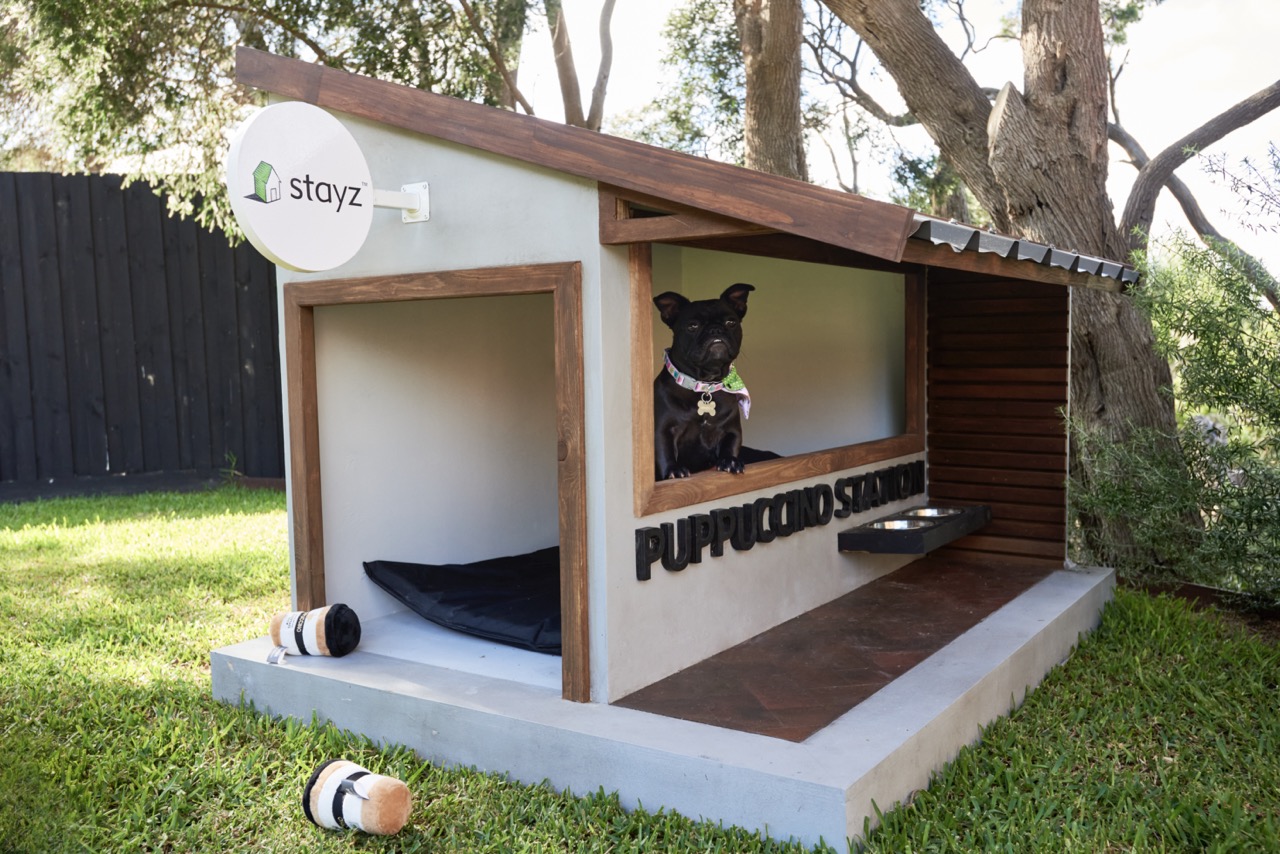 Give Your Dog Their Own Limited-Edition Playhouse


We love going on holiday and getting the opportunity to experience a home away from home, a different living environment with experiences we're not always used to. Chances are your dog feels the same way! Level up their getaway by booking in to one of the Stayz Limited Edition Dog Play Houses. Located in three iconic Australian holiday destinations, these playhouses give you a chance to test run a bunch of Stylish Hound dog products including towels, life vests, leads, and even poop bags!
The Victorian playhouse is located in Rye, and is modelled after a classic Melbournian cafe. This Puppuccino Station at this five bedroom abode will turn your furry friend into an instant barista. If you want to get away to Culburra Beach in New South Wales, you'll find a playhouse covered head to toe in tennis balls - perfect for any play-mad pup or thirteen Australian Open fans! If you're looking for an excuse to get down to the beach, head to Mount Coolum in Queensland with ten of your closest friends and have your pooch play lifeguard for a day (or two…or three…or more!) on the Sunshine Coast.
Lucky guests that book into these houses will find a gaggle of top tips on eating, drinking, and playing with your puppy while staying at your destination, as well as a 10% discount code for Stylish Hound apparel! You can think about using that on the Aroa Dog Robe, which you'll have a chance to try out during your stay (they're included at the playhouse!). This a super absorbent and cosy cover for your canine, which is also a breeze to wash.



Get Away Today With Stylish Hound and Stayz!


Book a trip, grab some gear, and get excited for the adventure of a lifetime thanks to this epic partnership between Stylish Hound and Stayz. Find your way to your amazing destination and get your furry friend decked out in style. Once you do, take some happy snaps and pop them on your socials with tags for @stylish.hound and @stayzau. We can't wait to see your best friends out and about living their best lives!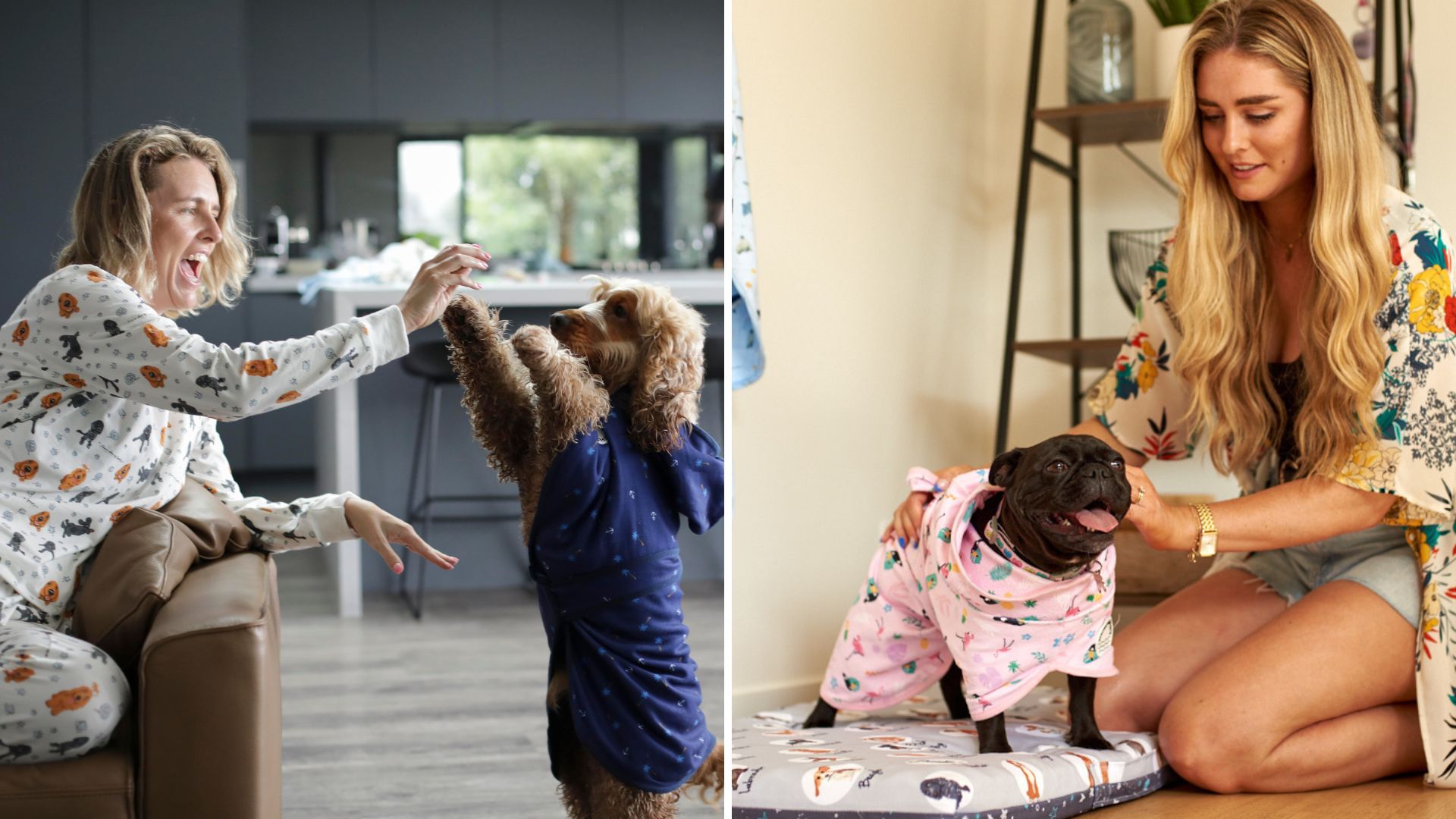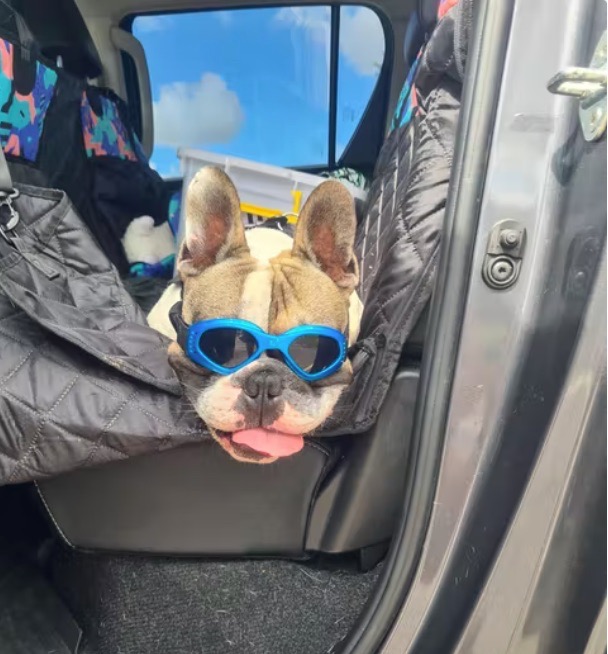 Jo-Anne Davie
Amazing back-seat cover

Absolutely love the Gumball back seat cover. Dexter loves car trips and it is so good to have the back-seat protected and covered for him not to mention the pockets for everything you need stored in the car for your fur babies.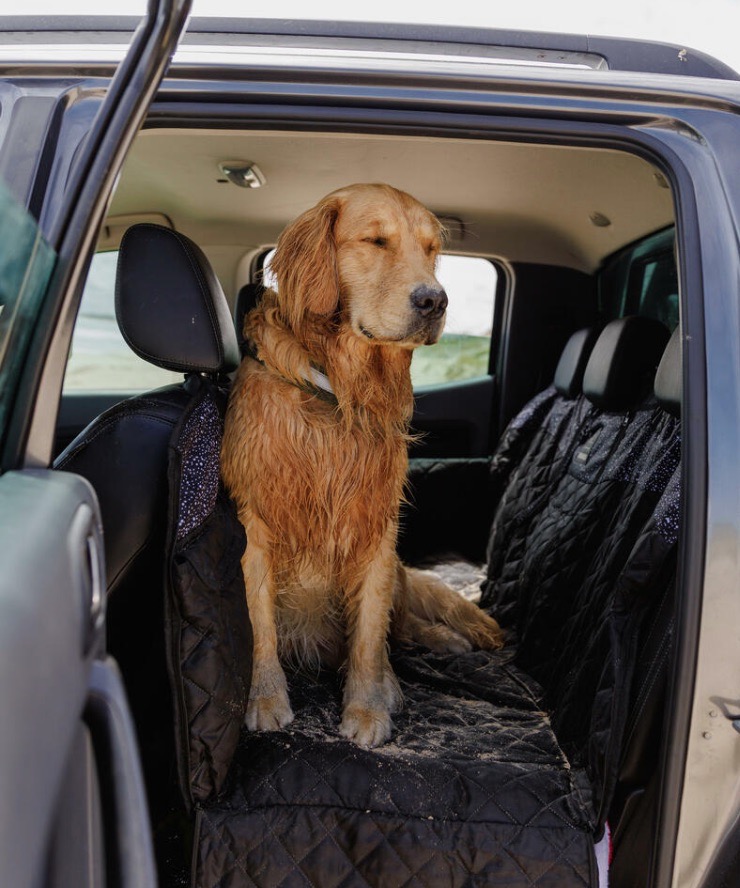 Erin. A
Incredible small business!

We have absolutely loved Stylish Hound since Archie was a pup, we've tried almost everything they have to offer and have never been disappointed! I never leave home without my Training Kit when Archie's coming with us, and the car seat cover is next level! We can't wait to see what else you come out with :)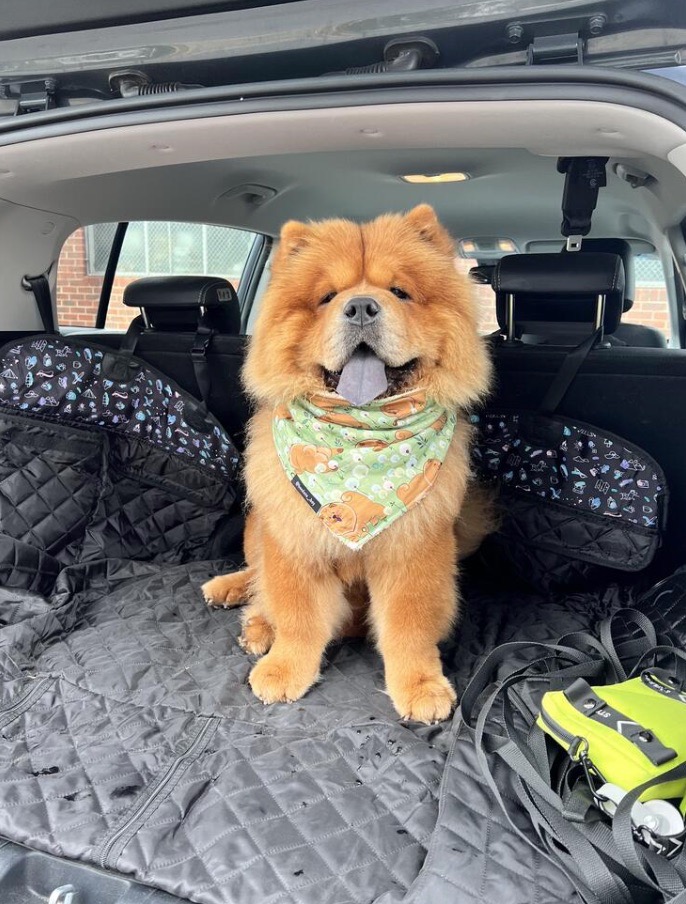 Diana Ramirez
Amazing quality

The car hammock offers many combinations, especially when there are people sharing the seat with the dog. The pockets are very spacious. We have also used it in the boot, that is one of the reasons I bought it, that can be somehow multifunctional.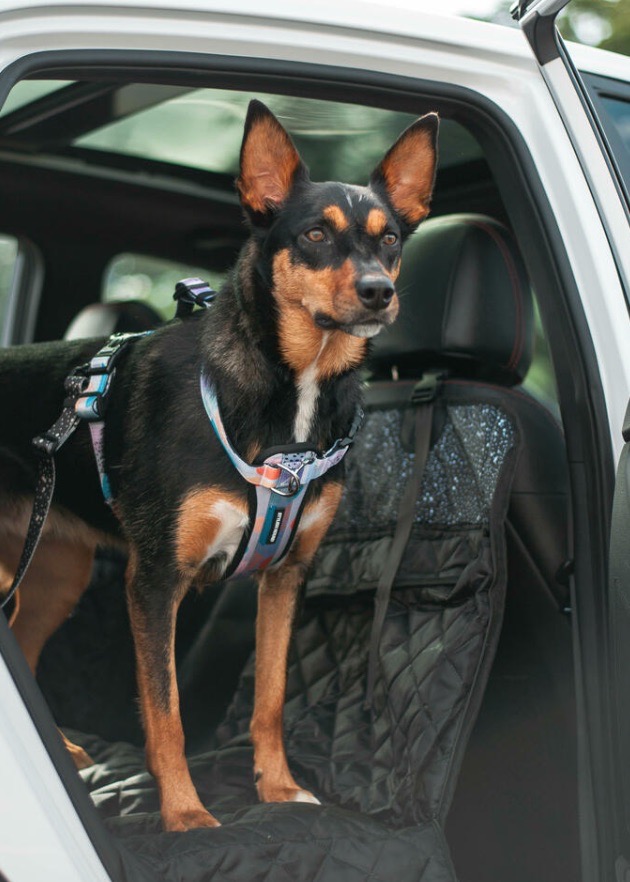 Jessica Sly
Never been disappointed


We've never been disappointed with any of Stylish Hounds products! They manage to create amazing quality products that are still stylish and functional. We particularly love their car seat cover and waist/cross body bag combined with the express poach as they are perfect for all of Cody's adventures..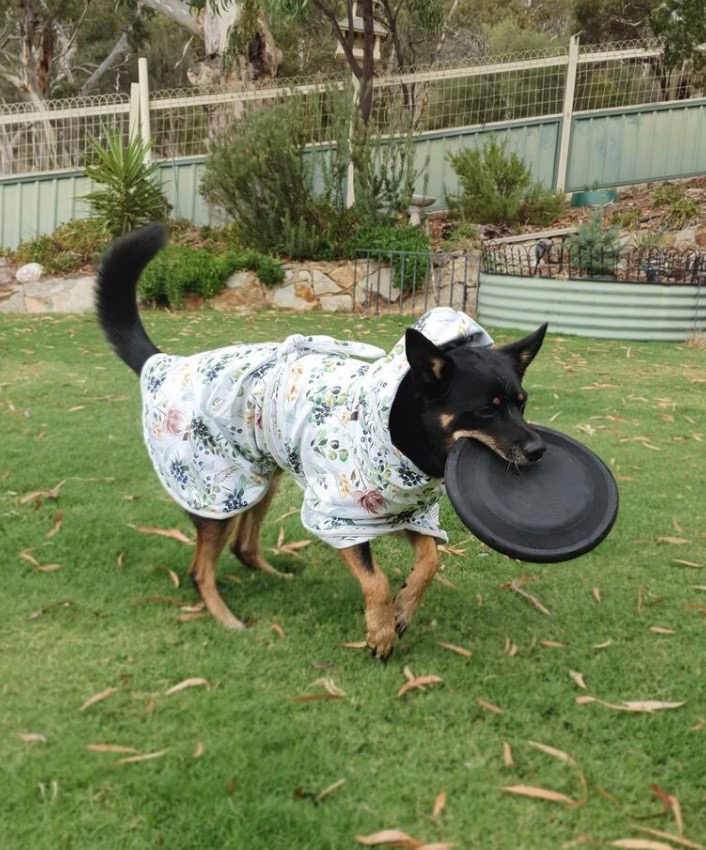 Stacey
Stylish and comfortable drying robe

Love the design and appeal of this drying robe for my dog. He is used to wearing jackets and jumpers (in winter) so we believe that he found this similar in comfort as he was able to run around and play whilst wearing it. Purchased a medium size for my 15kg kelpie - looked baggy at first but once down up fits nicely. Purchased this robe to help after runs at the beach - saves the backseat of my car being trashed. In addition to the car seat cover purchased from here as well my car is saved! Definitely recommend purchasing this robe - helps keep the pups warm after swims in winter as well!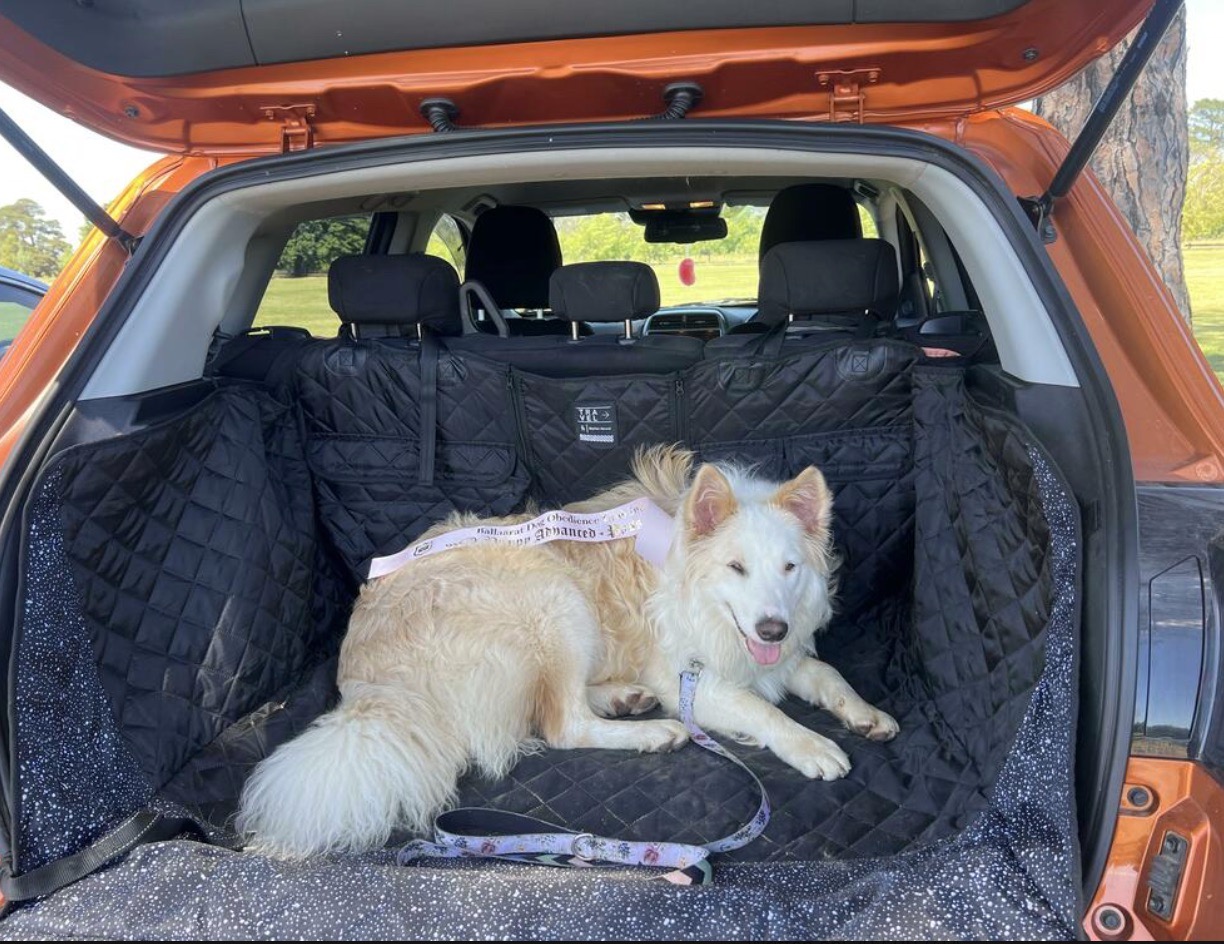 Leah Jones
Amazing !


Amazing at keeping the dogs contained fits my Mitsubishi ASX boot perfectly. My dogs love to swim, it always keeps the water and covers all surfaces so every when they shake in the car it always stays clean. The zips are great when travelling and we want some more room for the dogs/ luggage and passengers, can choose any seat formation and still have the car covered stopping the day long process of having to clean the hair and mud from the car. Thank you so much stylish hound, your amazing design is a life saver with some hairy adventurous border collies.