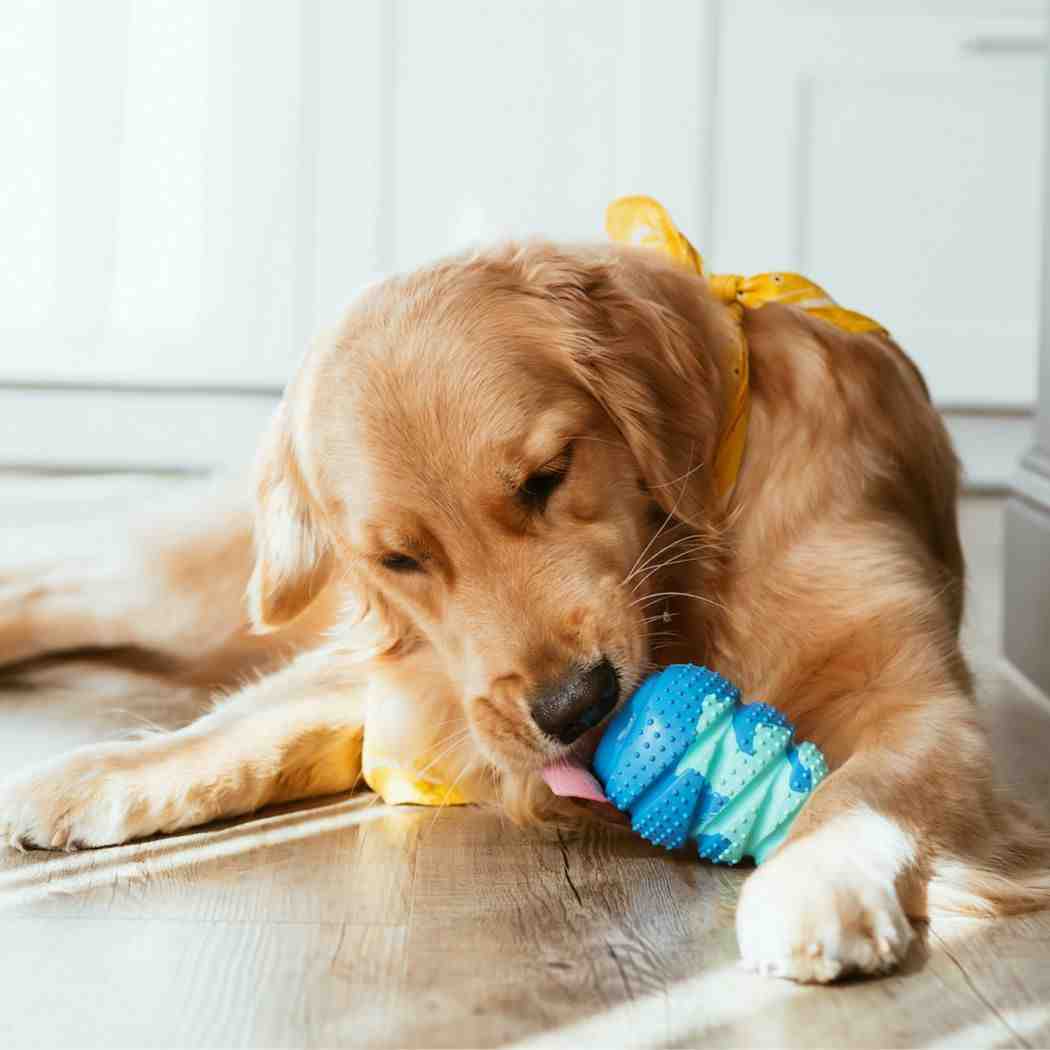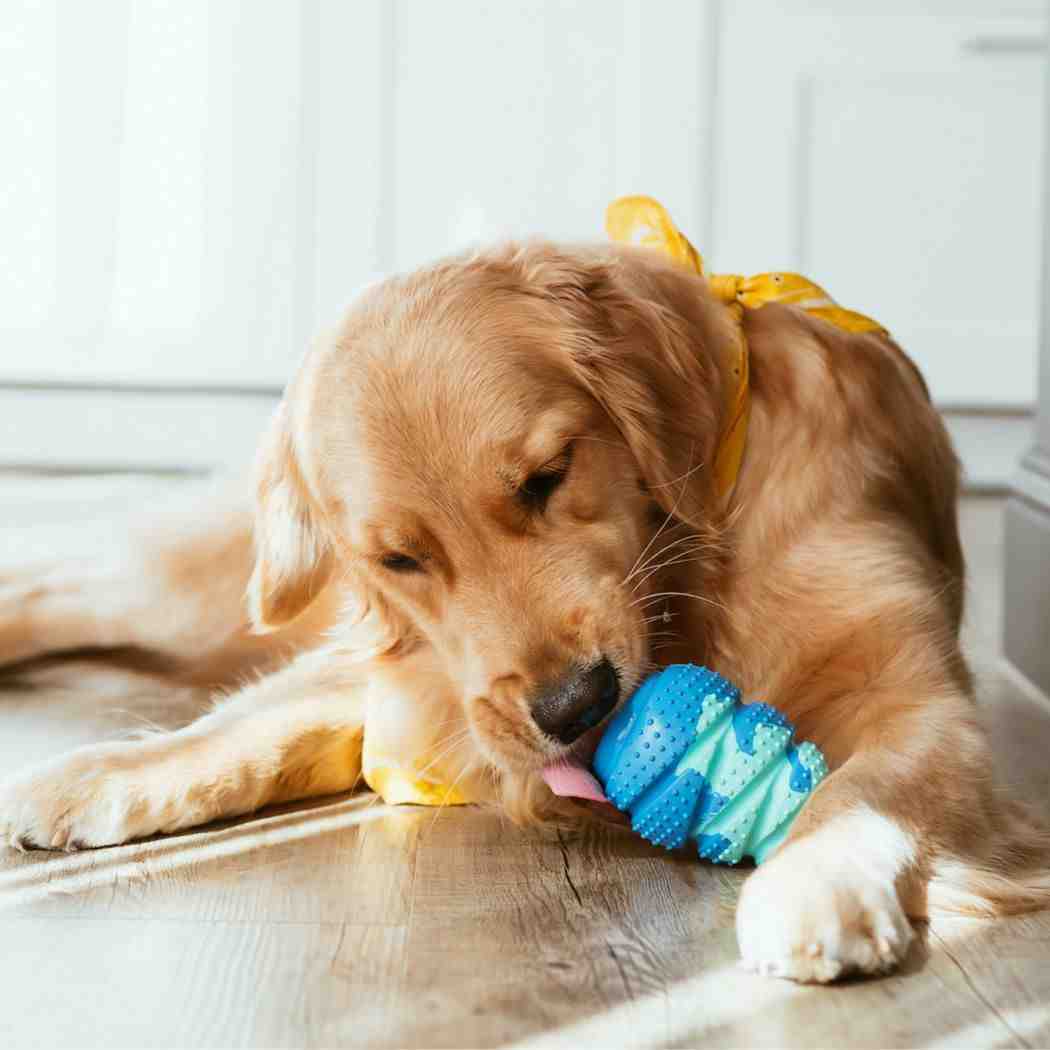 AN ALL-ROUNDER
Cooped up at home with your pooch for longer than expected? Our super versatile Hercules can be used as:
♡ An enrichment tool
♡ A Chew Toy (that can also clean your dog's teeth)
♡ A good old fashion dog bowl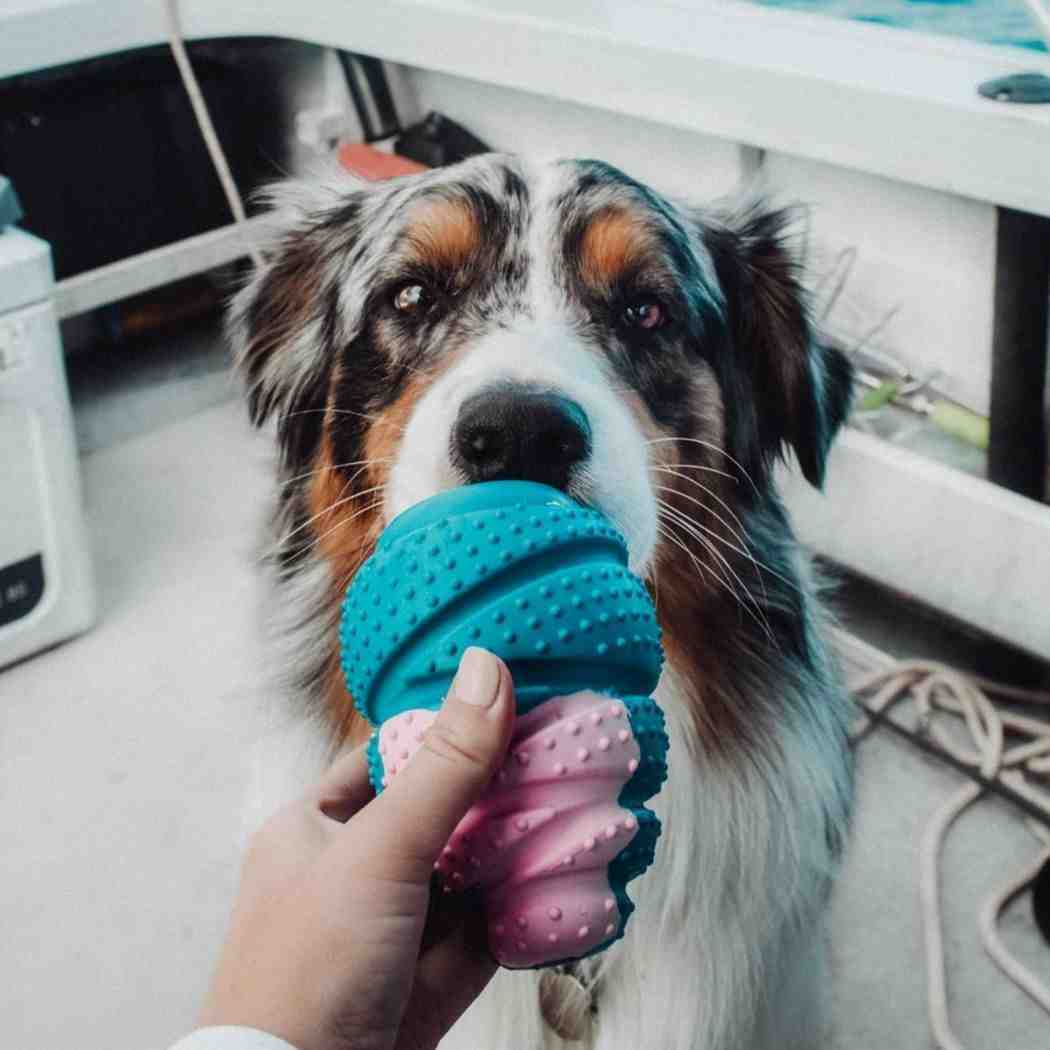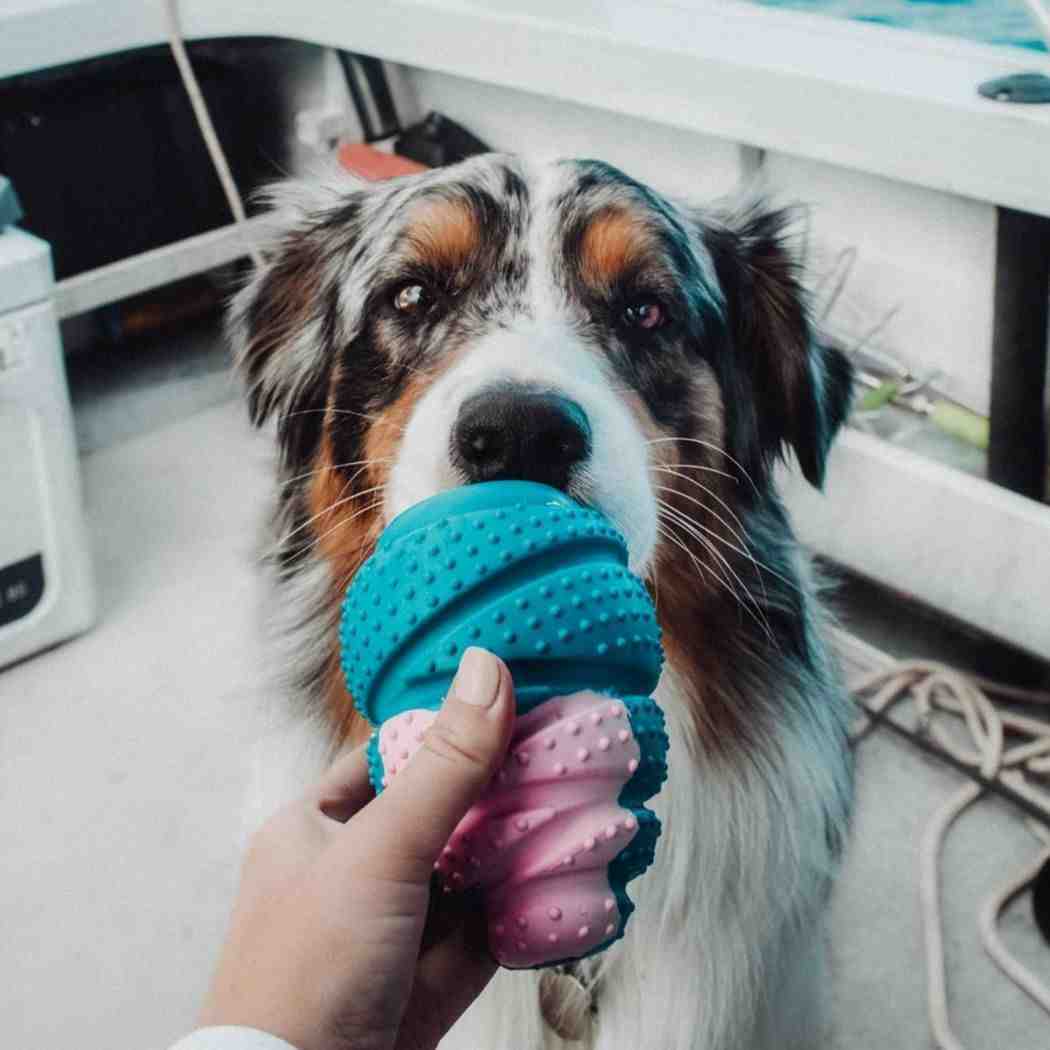 MENTAL STIMULATION
Hercules stimulates your hound mentally and reduces stress.
♡ Keeping them eager to work to get the food out
♡ Keep them busy and tired
♡ Ward off unwanted destructive behaviour and boredom.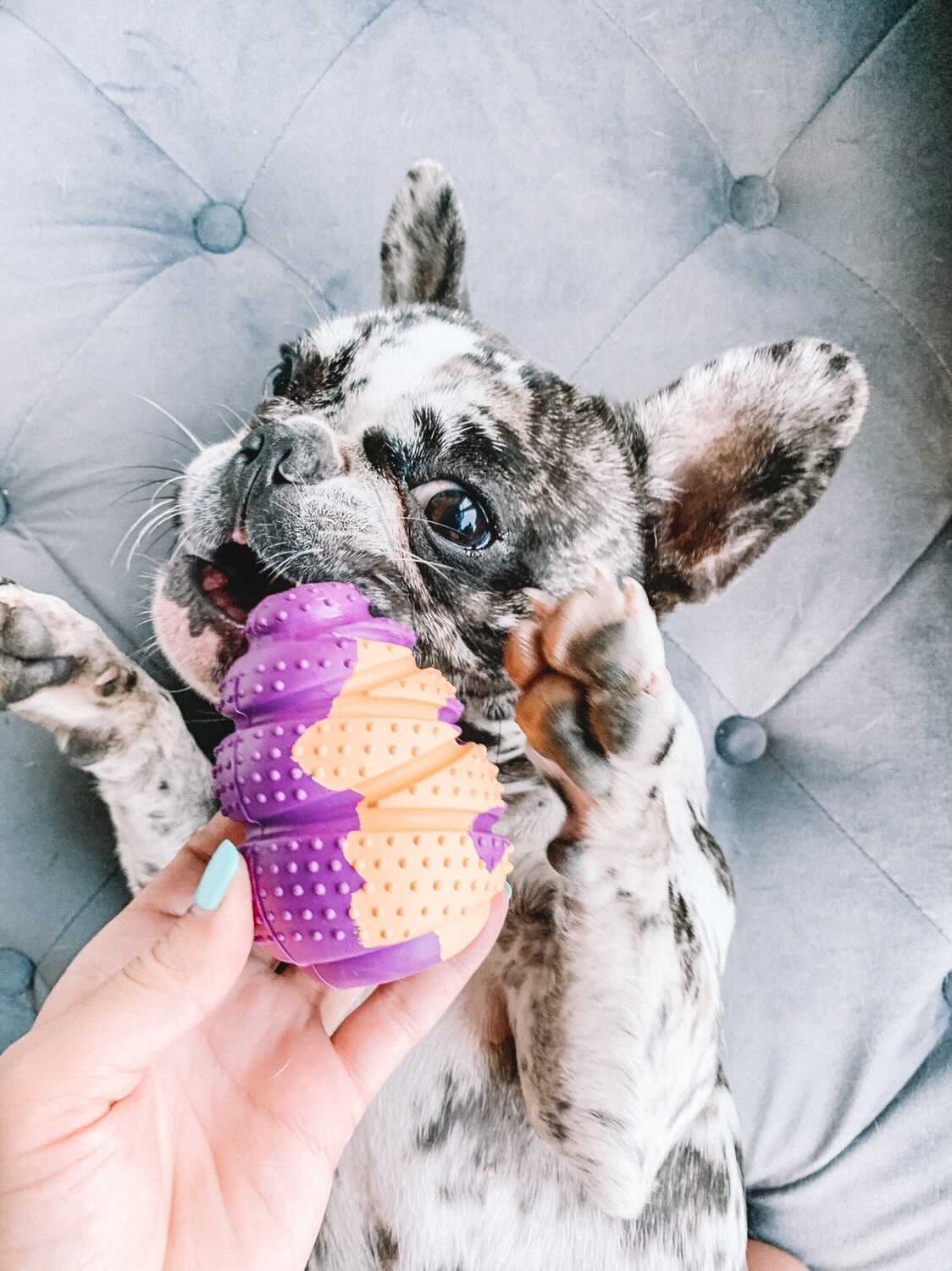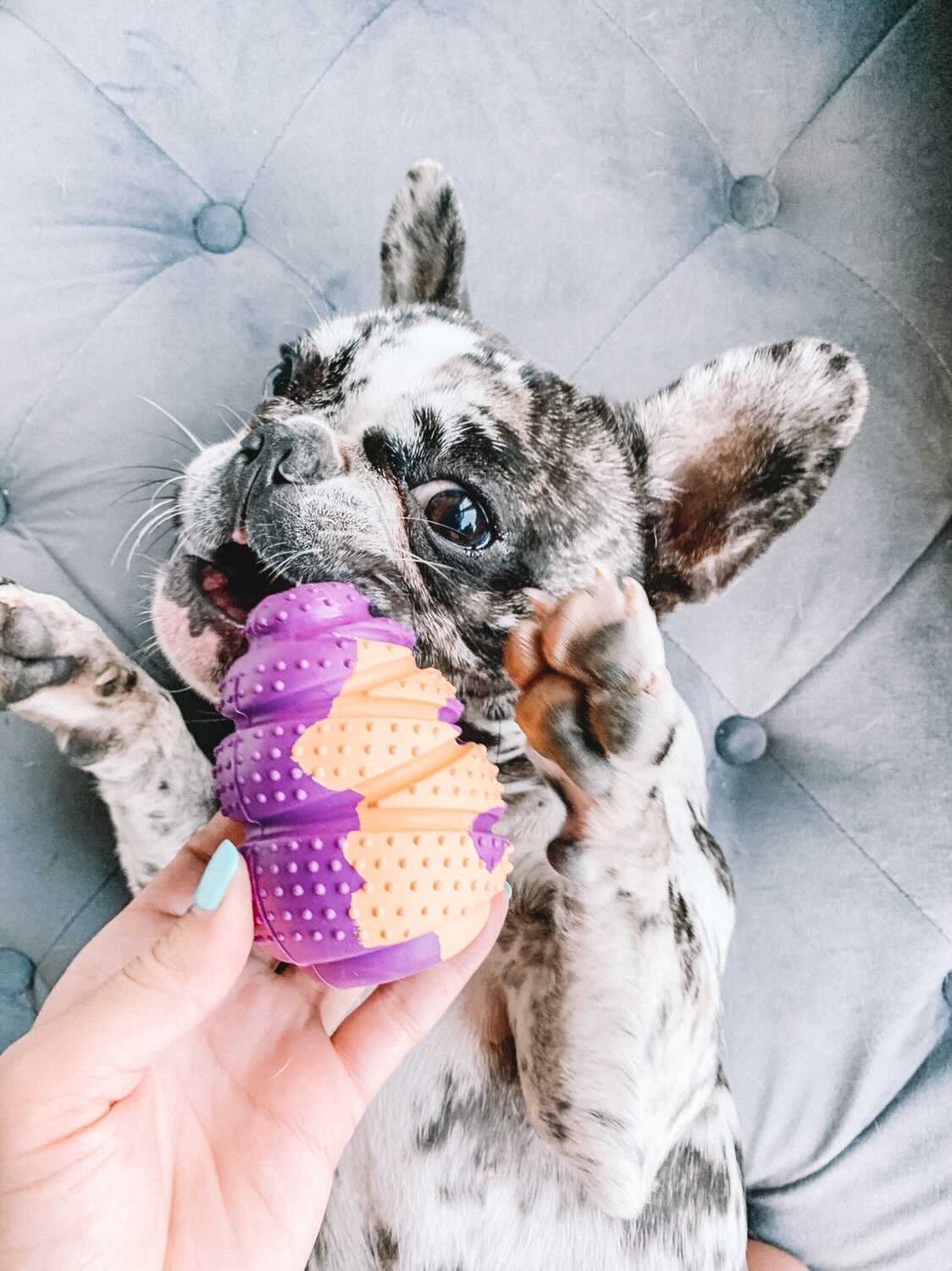 TEETH CLEANER
The groover and textureon the outside of the Hercules:
♡ Helps to remove plague on your dog's teeth
♡ Smear coconut oil or doggy tooth paste on the outside
♡ Great to maintain your dog's overall oral hygiene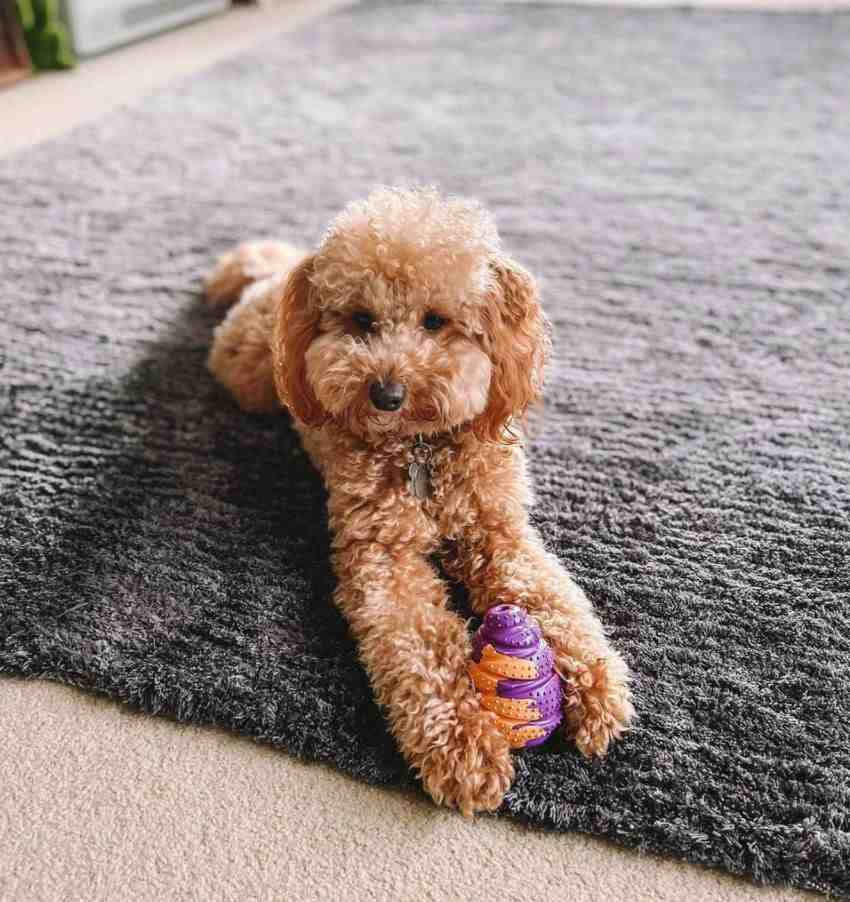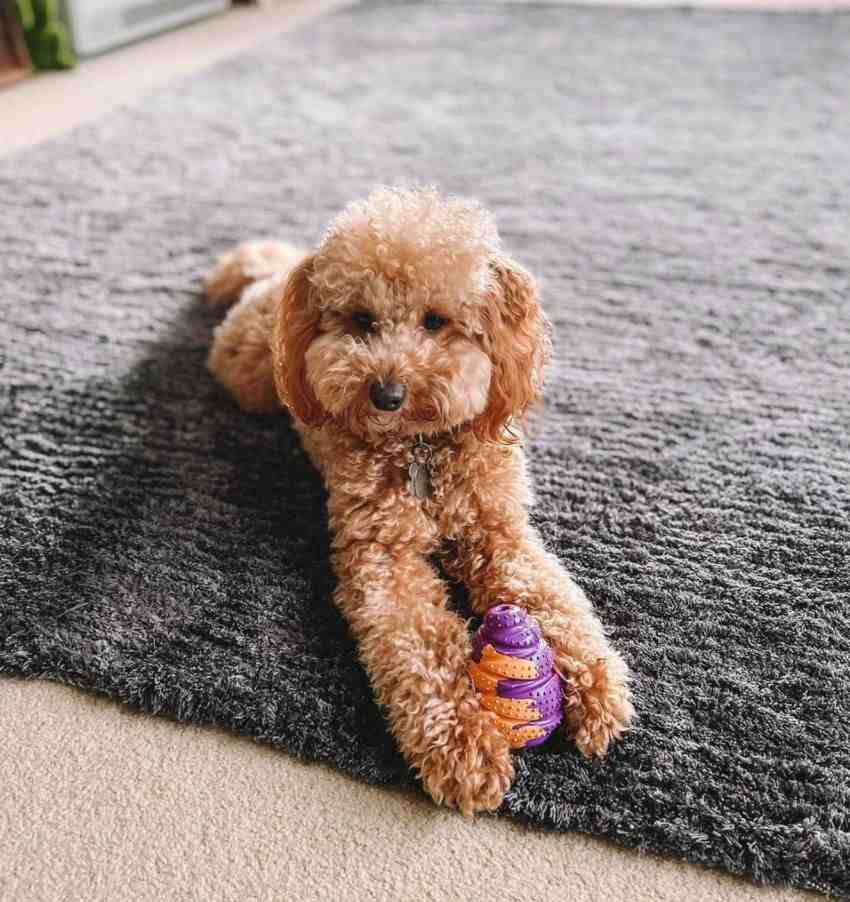 DELICIOUS
So many recipes to experiment with!
♡ Nutritious
♡ Layer the Hercules to add interest & texture
♡ Freeze to make a summer ice lolly!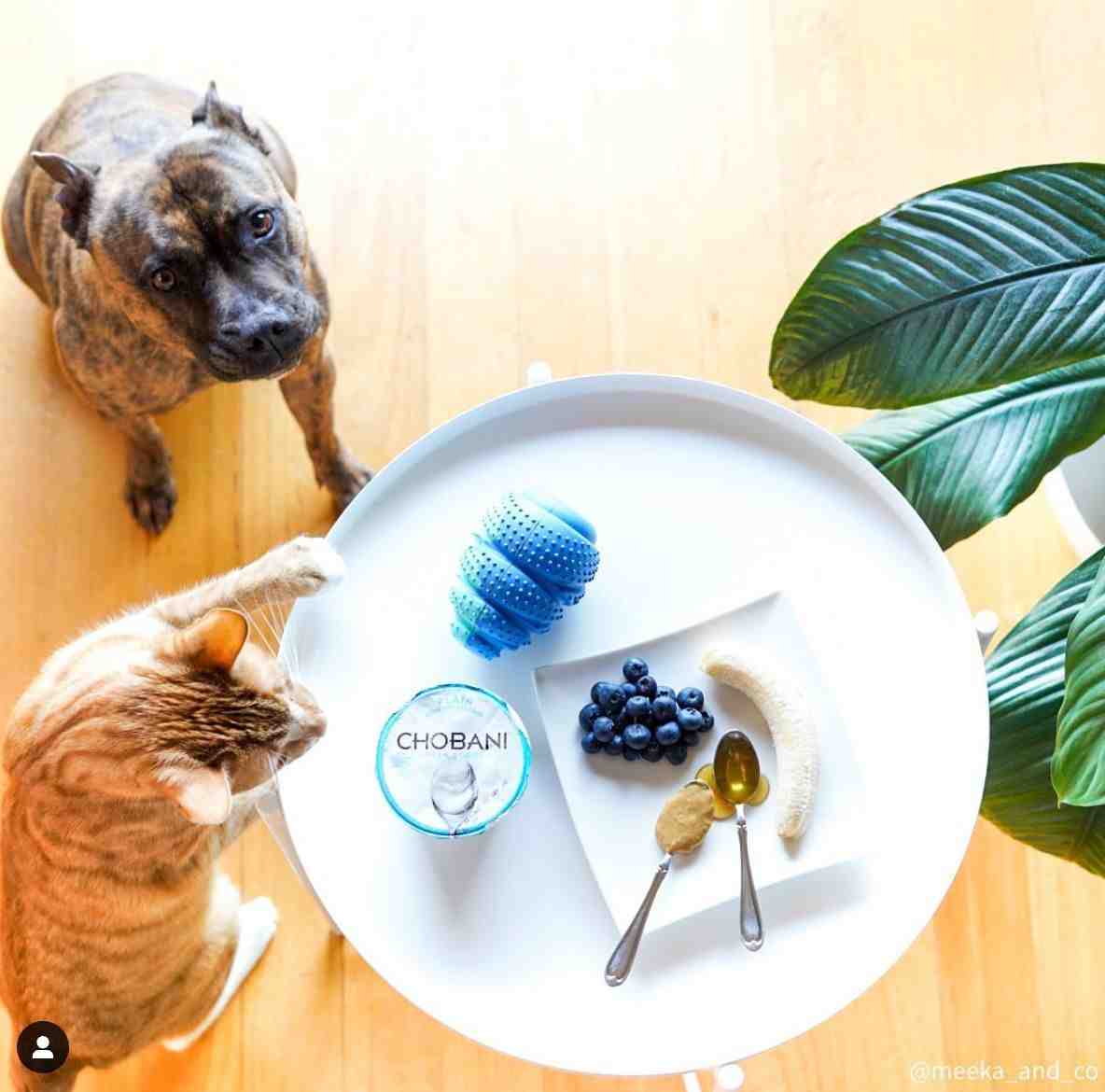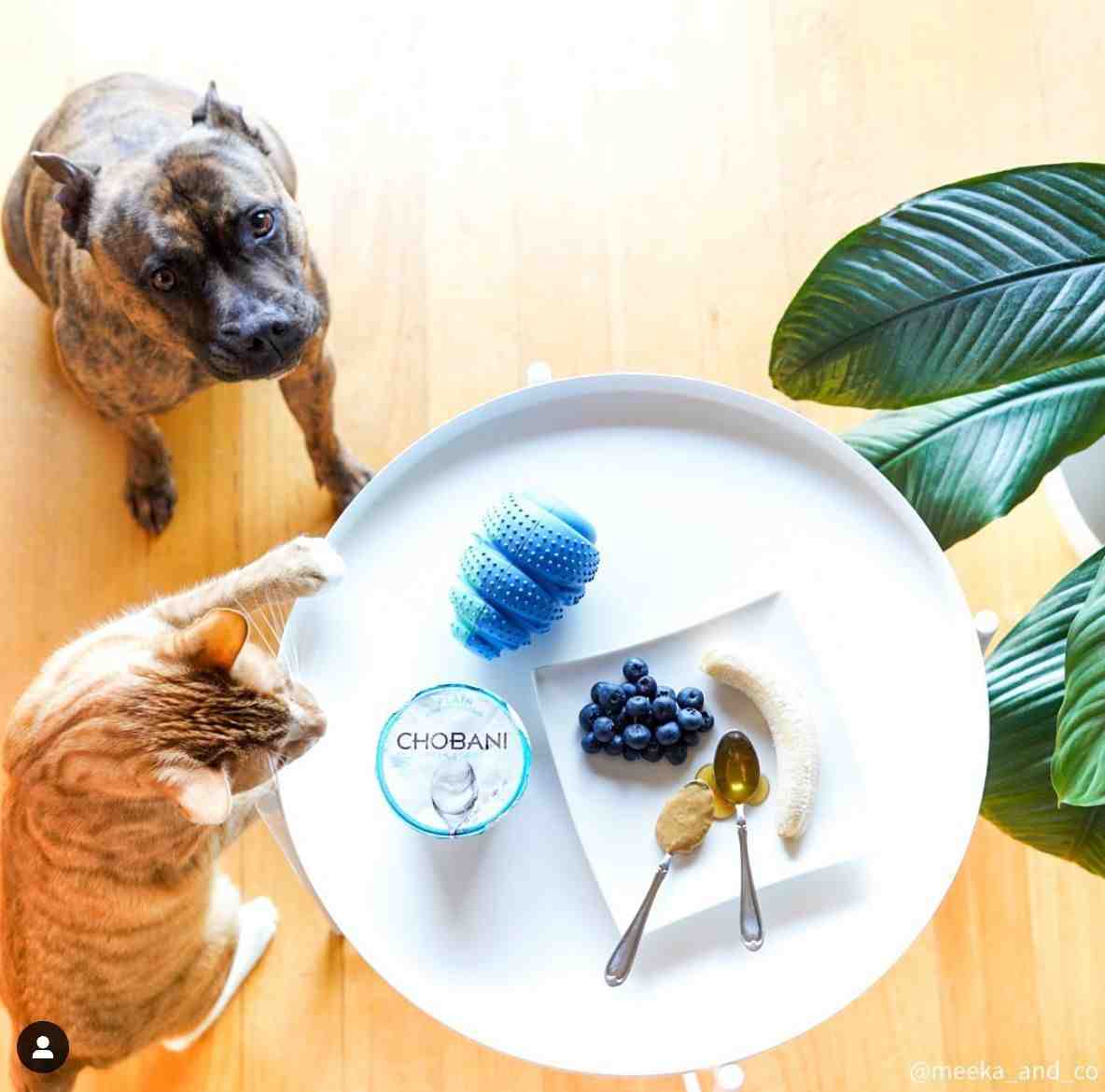 FOOD BOWL
♡ Used as a go slow bowls
♡ Boredom buster
♡ Help to relax your dog while working for their meals and snacks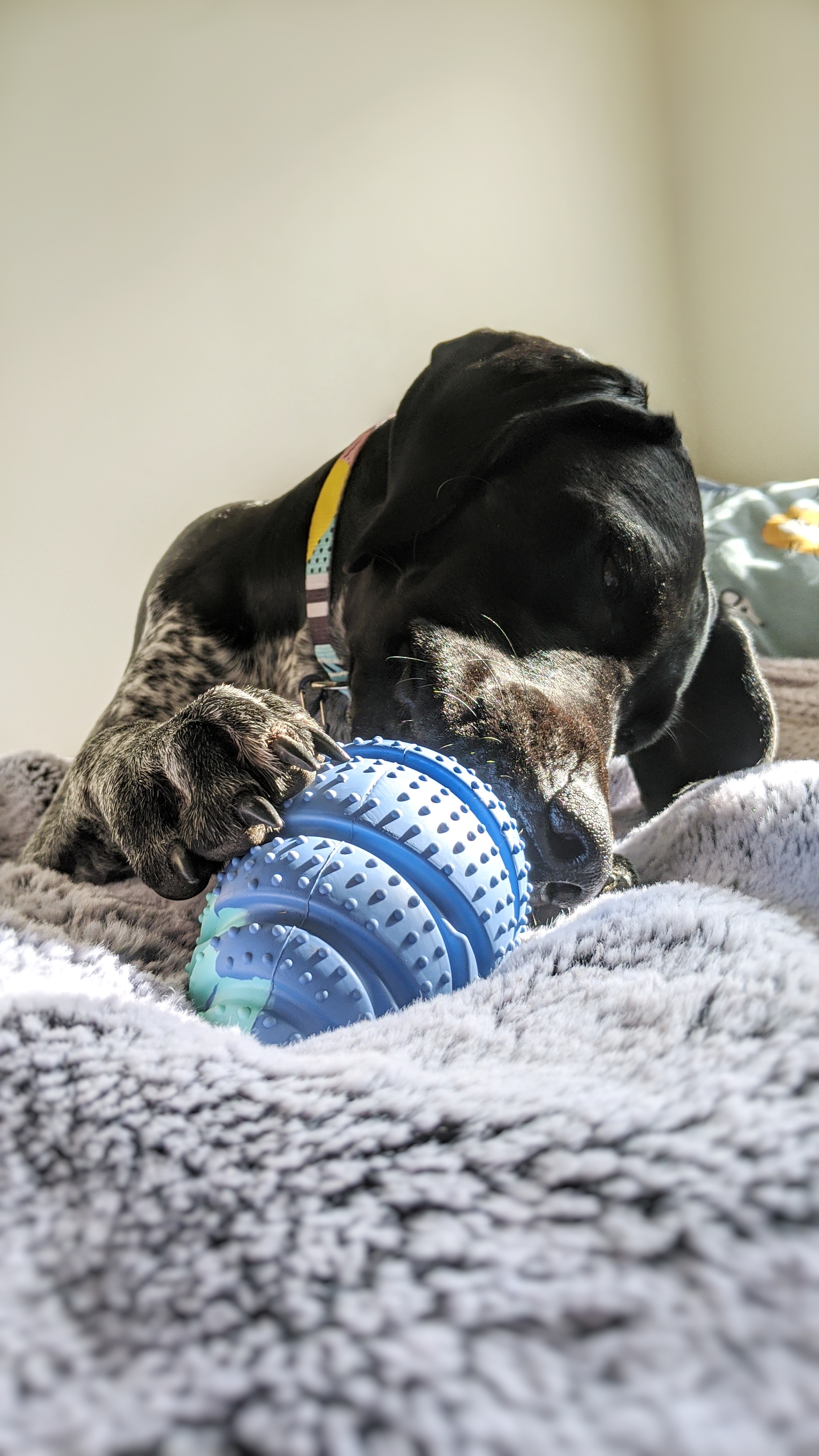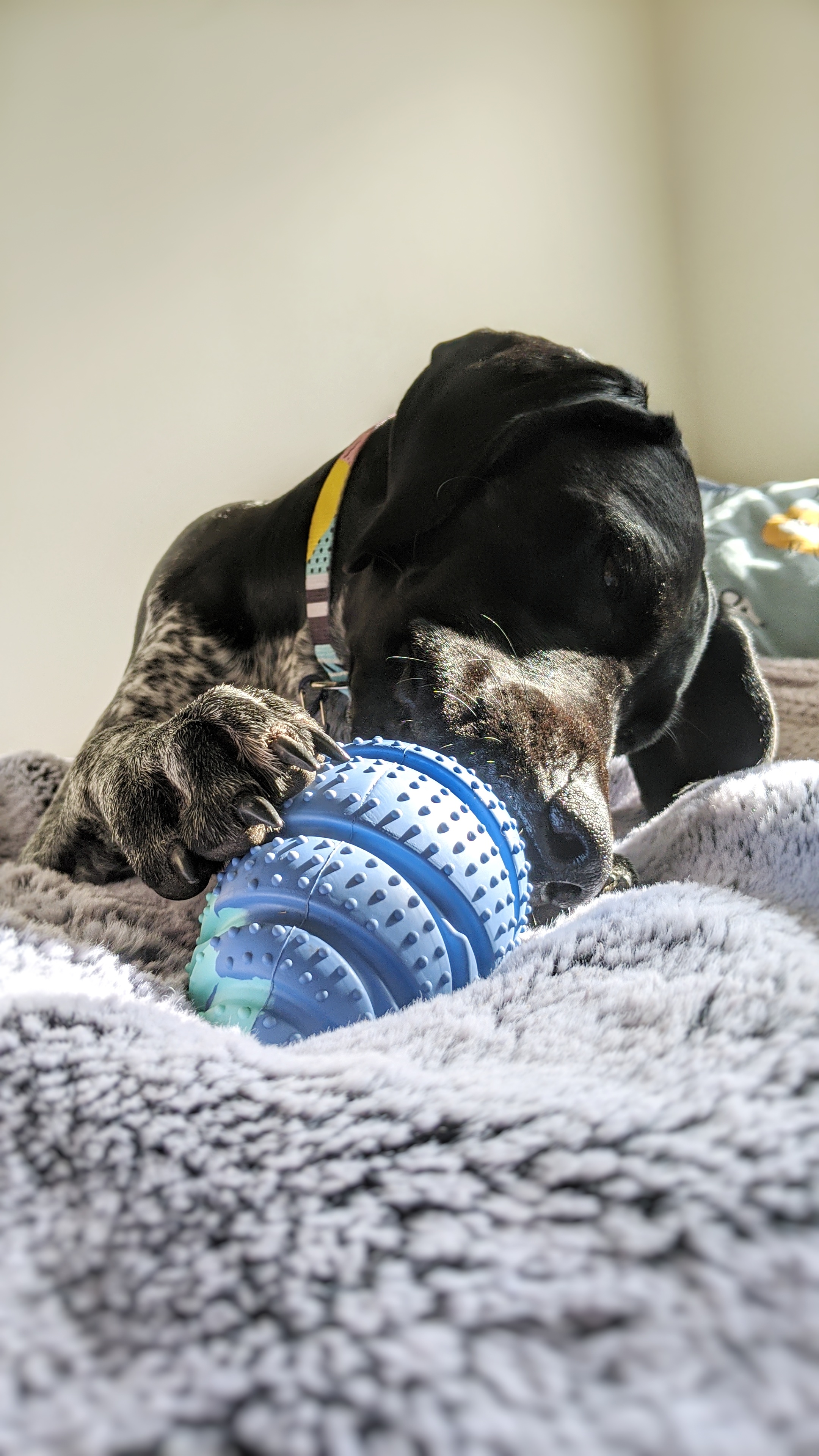 ICE LOLLY
♡ Safe to freeze
♡ Stuff and freeze as a long lasting treat
♡ Freeze your Hercules to cool your dog down on a hot summer days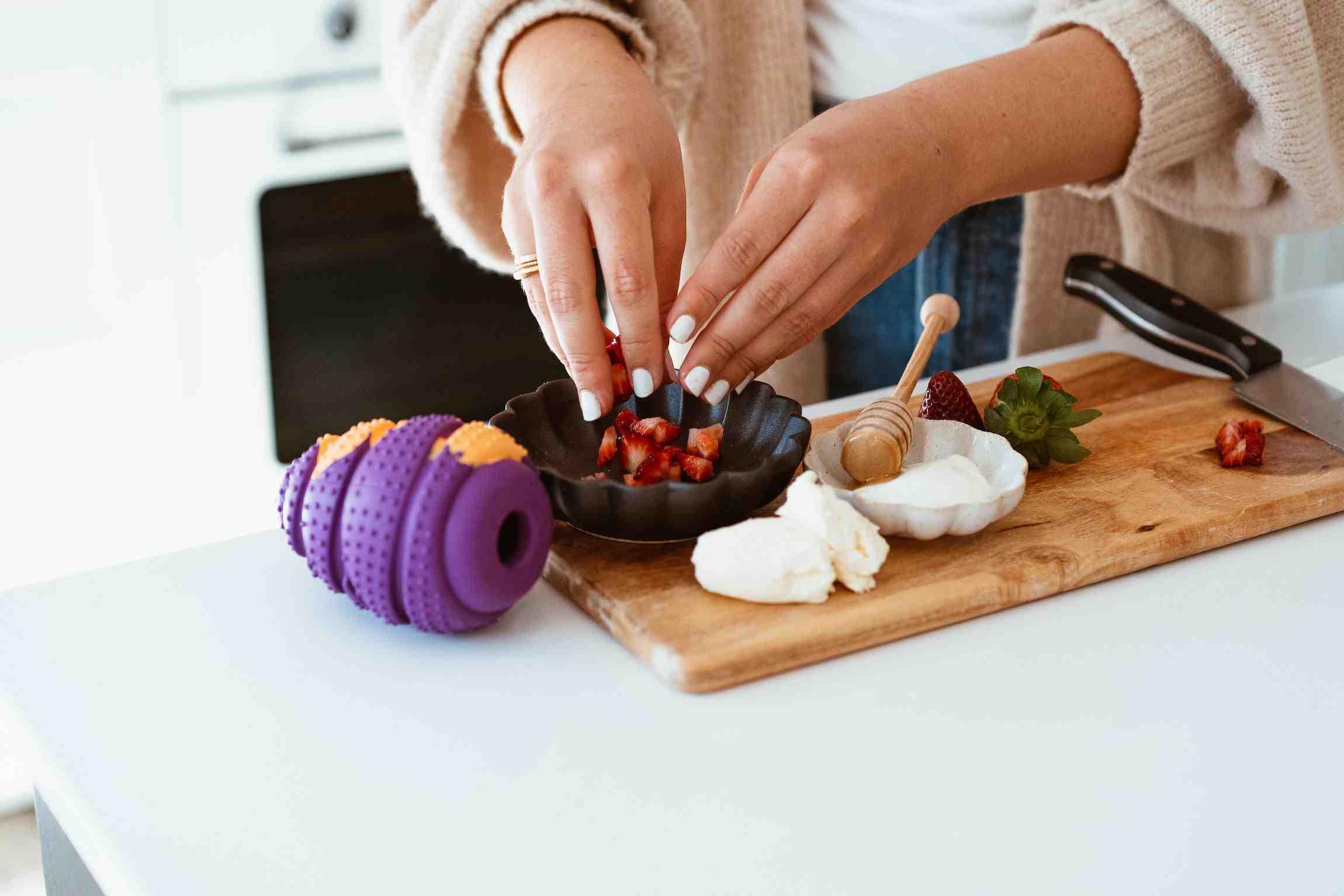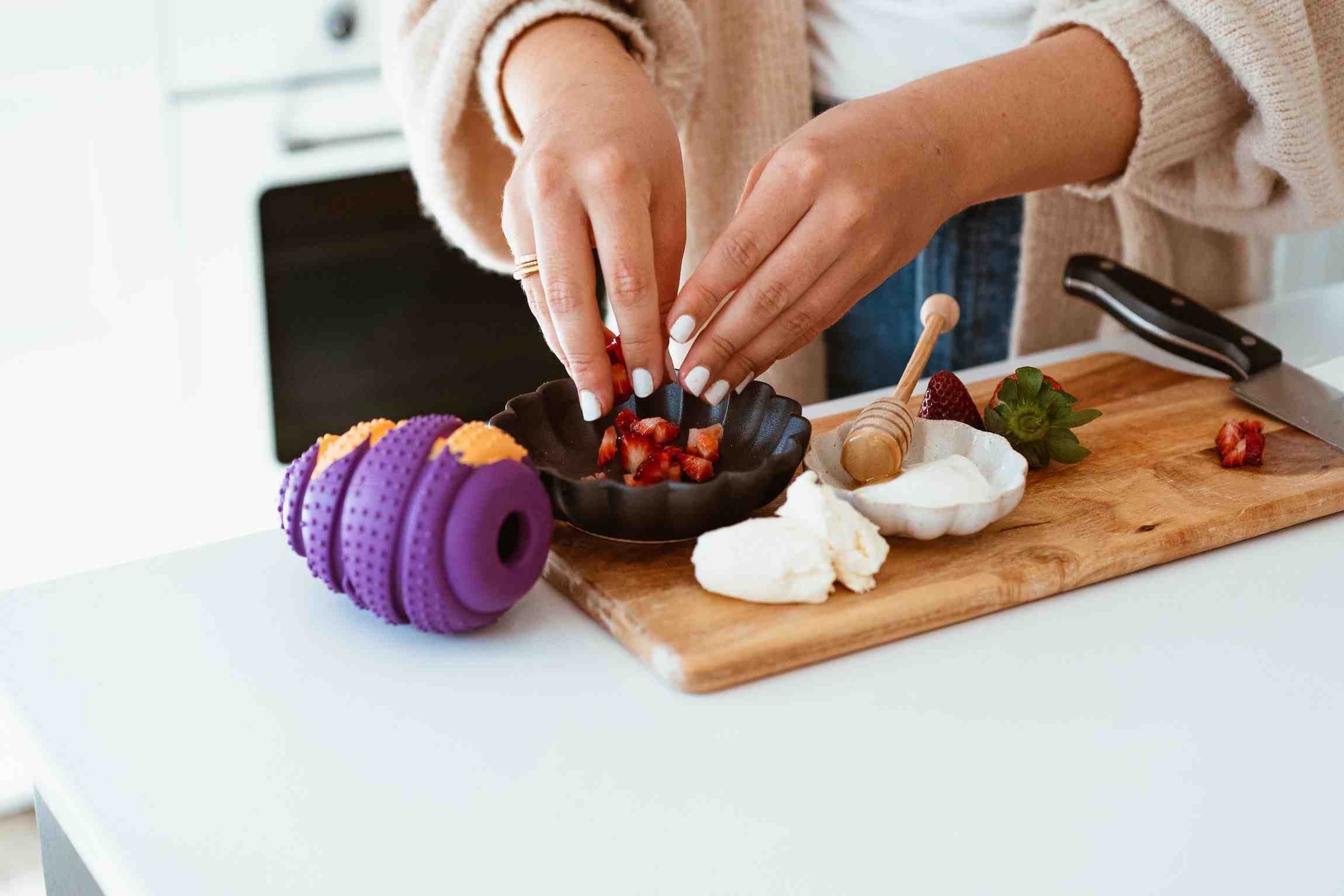 STRAWBERRY & CREAM
🐾 Diced Strawberry (small pieces that can easily fall out)
🐾 Greek Yoghurt
🐾 Honey
🐾 Seal top and bottom hole with cream cheese
Tip: Freeze to make a summer icy pole!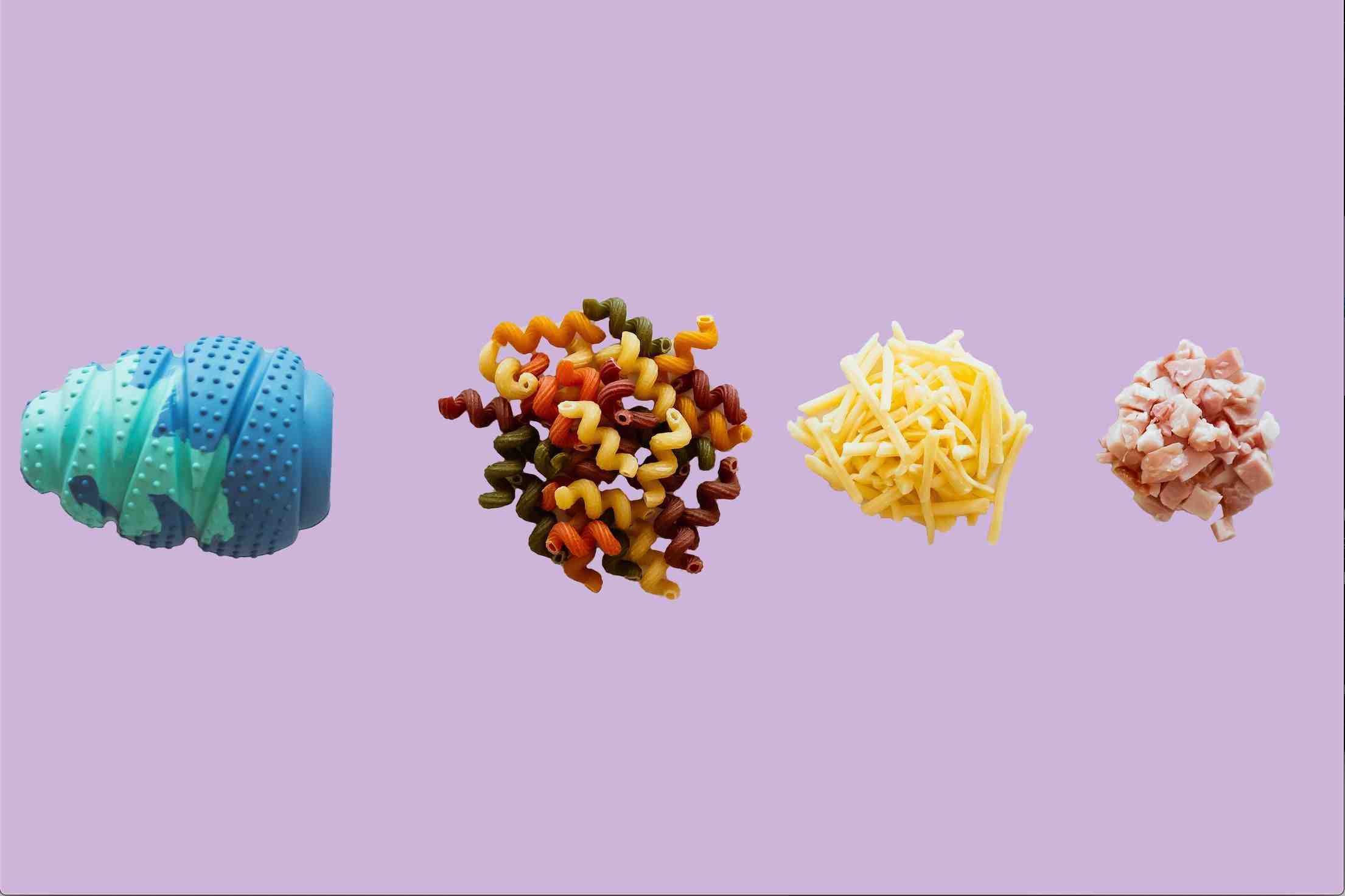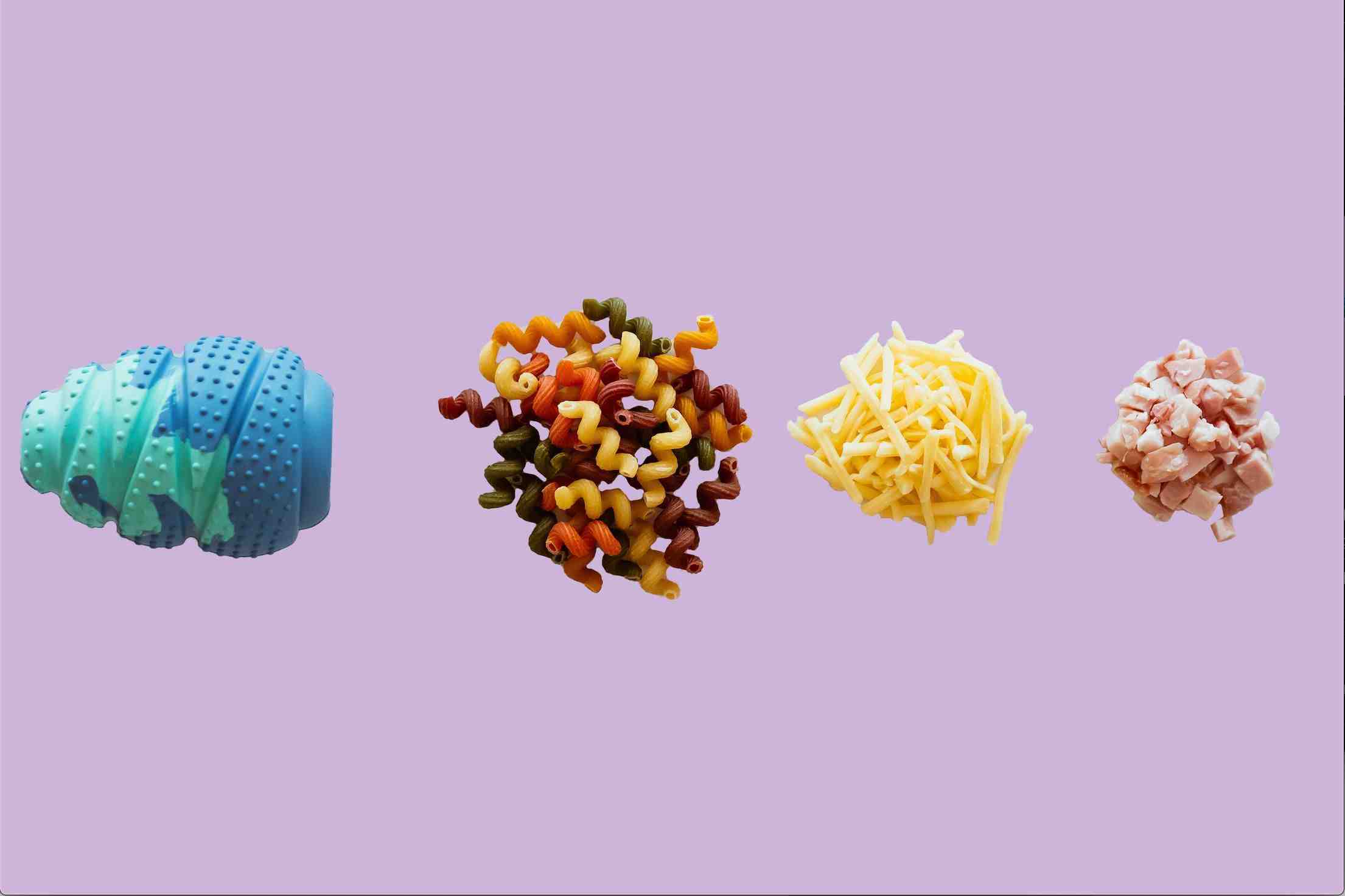 SPAGHETTI BOLOGNESE
🐾 Pet mince
🐾 Diced Carrot (or any veg)
🐾 Pasta (chop into smaller pieces)
🐾 Seal with cream cheese or peanut butter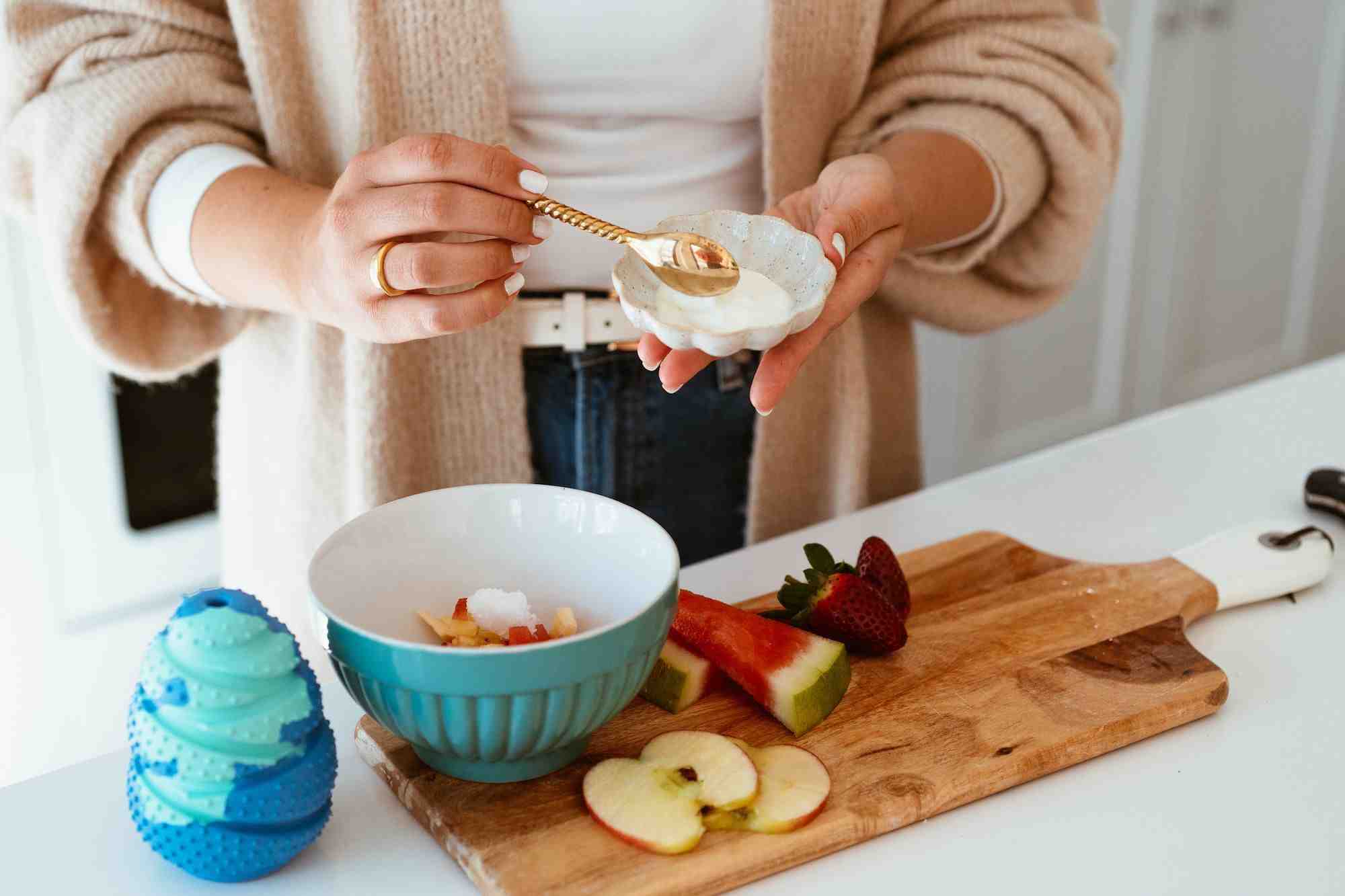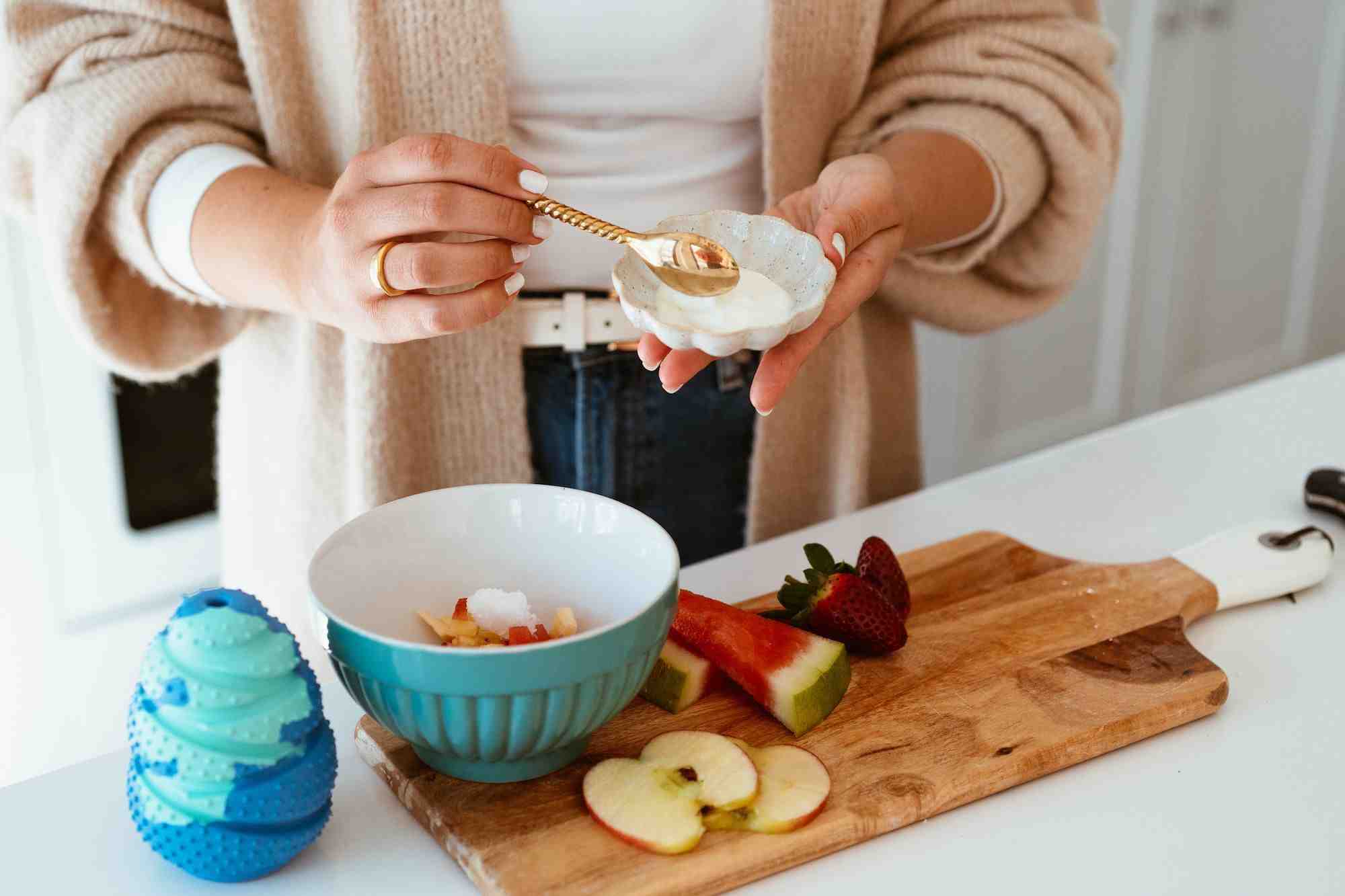 FROYO
🐾 Diced apple, watermelon, strawberry
🐾 Greek yoghurt
🐾 Dash of honey
🐾 Seal top and bottom with cream cheese or peanut butter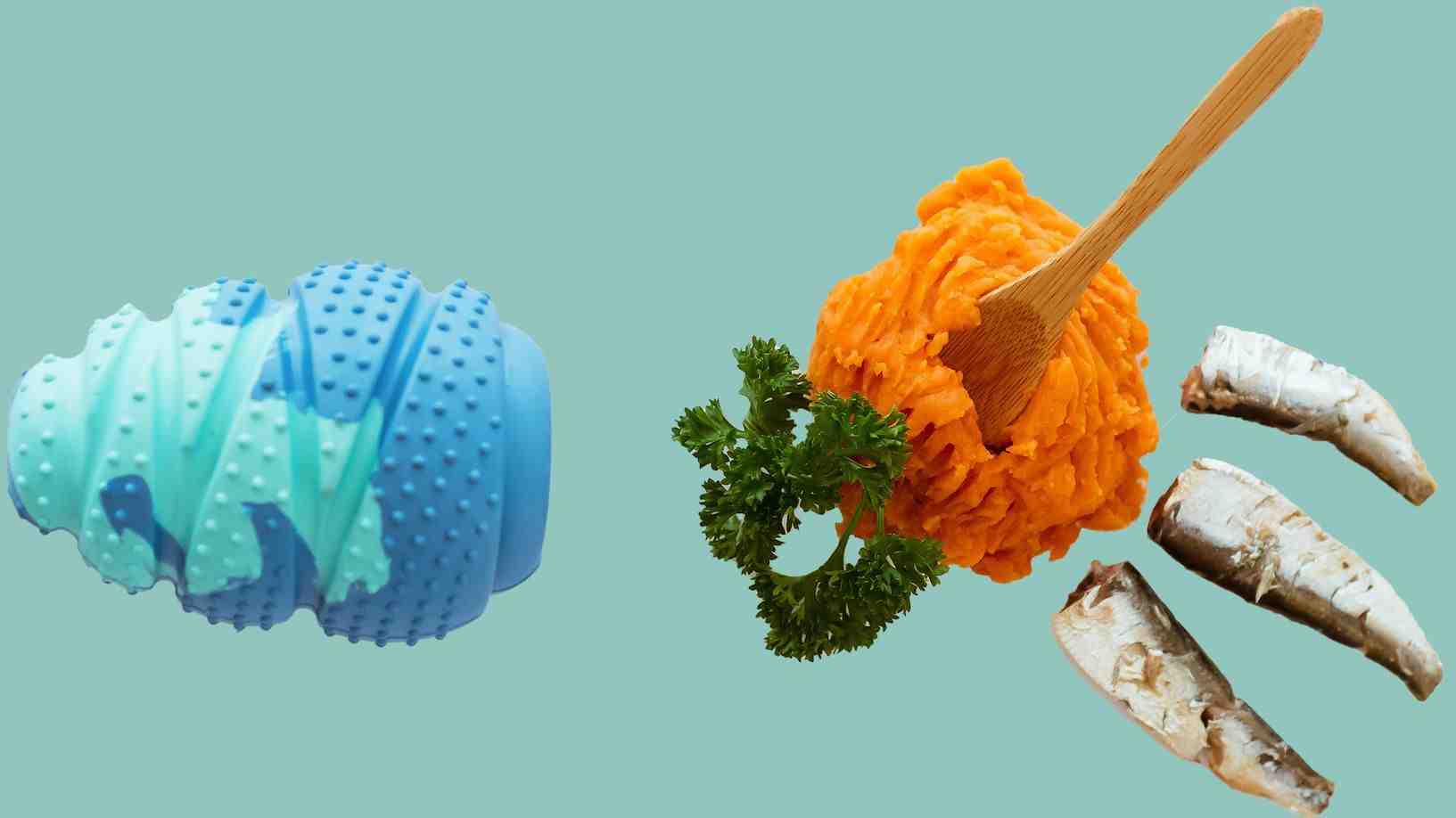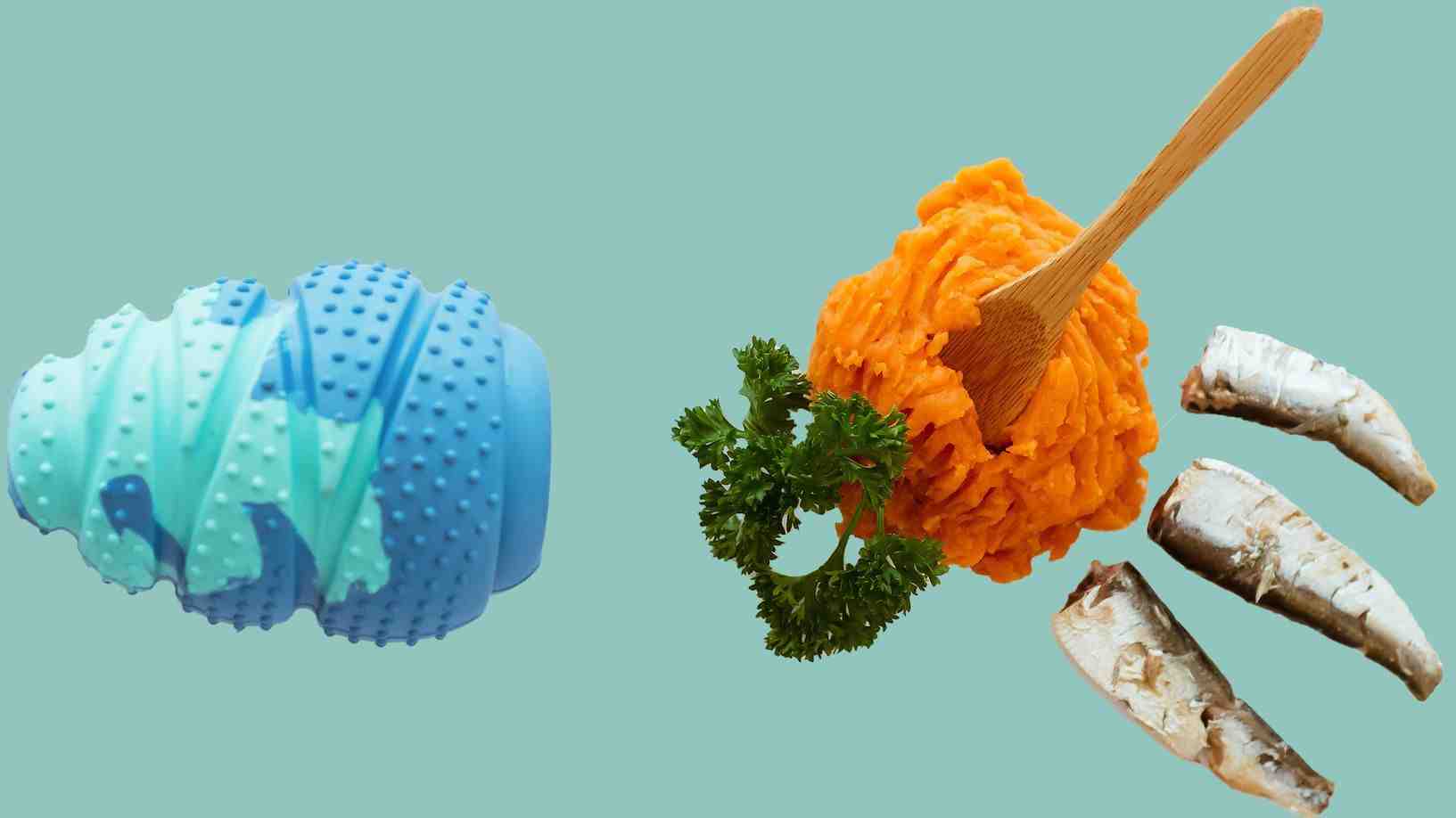 FISH & CHIPS
🐾 Mashed sweet potato
🐾 Pasley (chop roughly)
🐾 Sardine (dice into small pieces)
Tip: Place a whole sardine to top it off and give your furry bestie an easy start!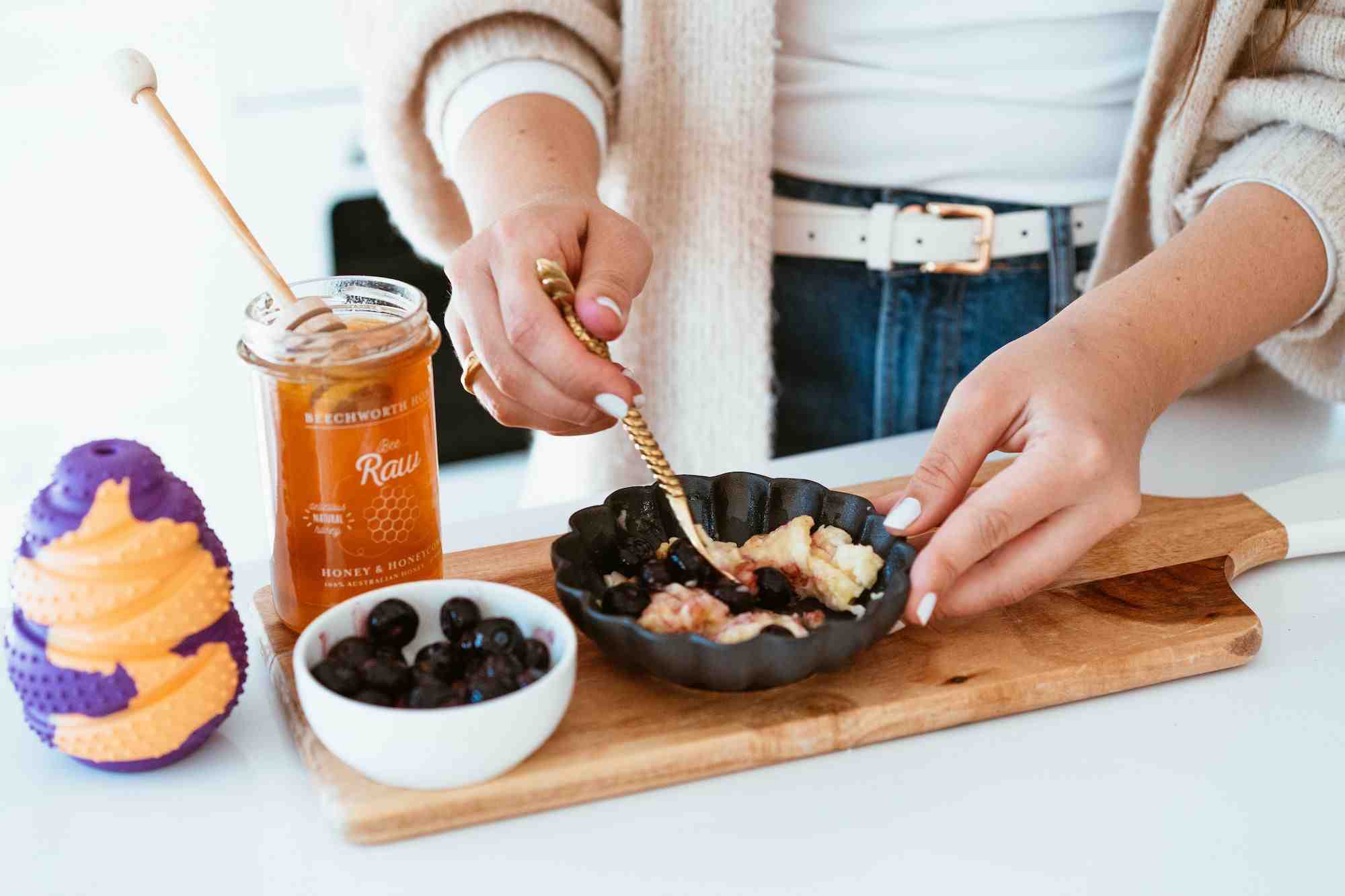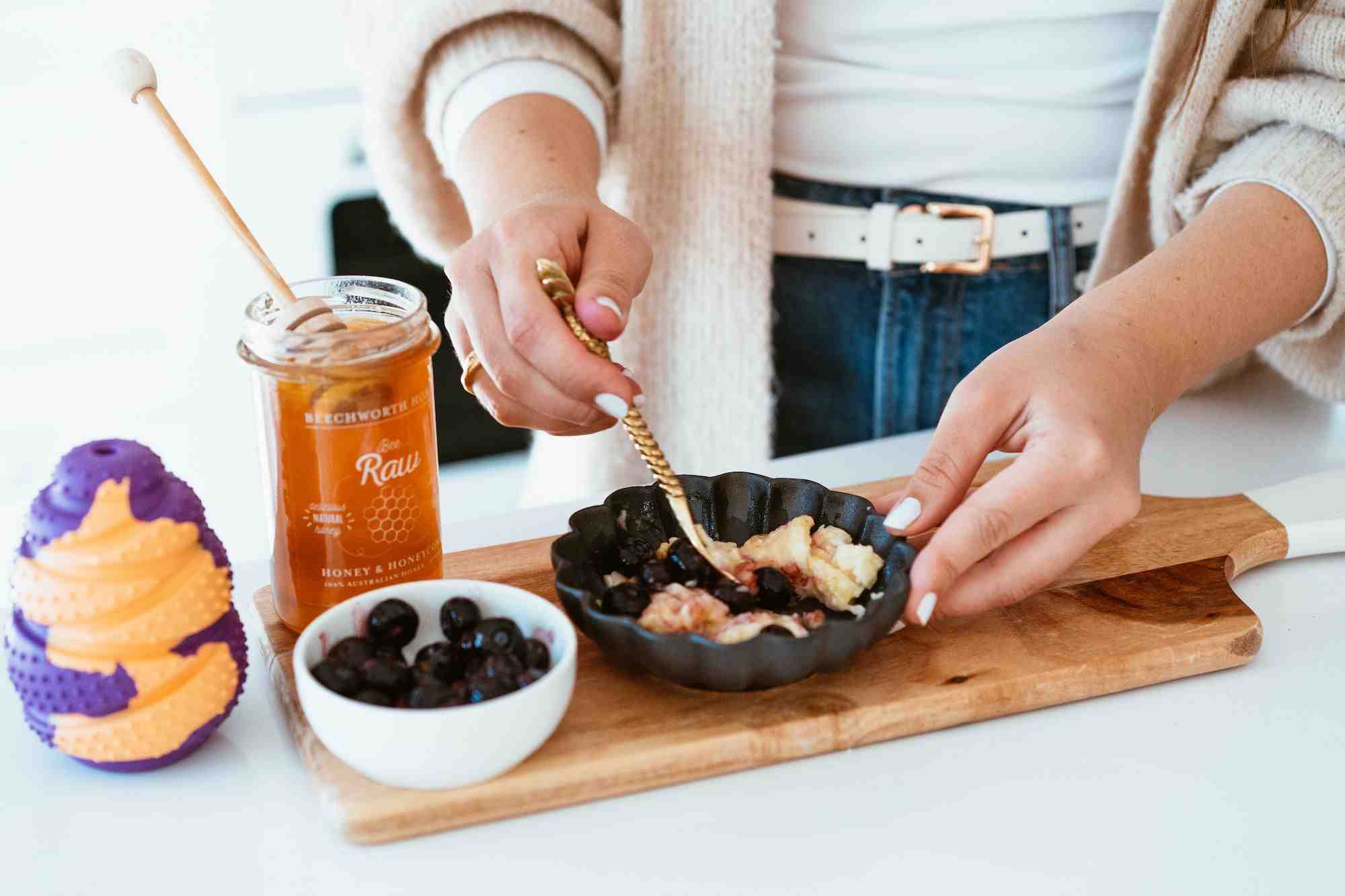 BANANA SPLIT
🐾 Mashed Banana
🐾 Blueberry (to mix up texture)
🐾 Dash of honey
🐾 Seal Top & Bottom hole with Peanut Butter
HAPPY STYLISH HOUNDS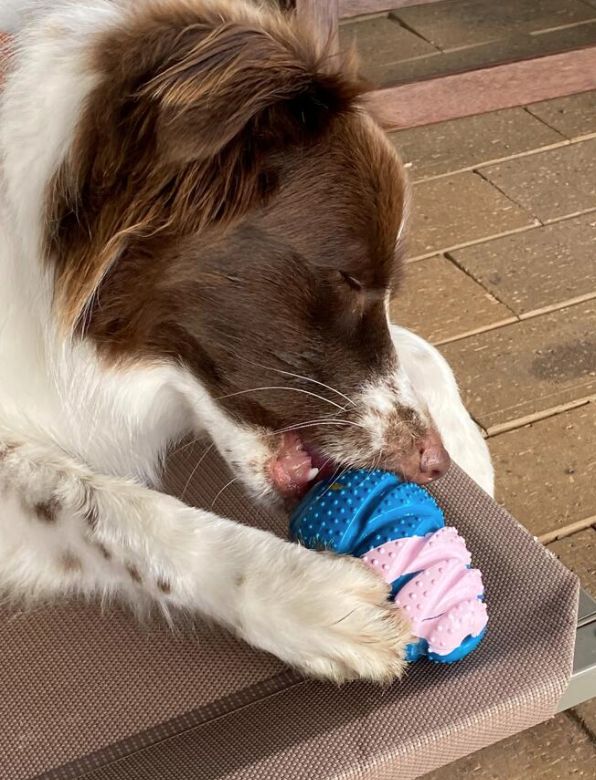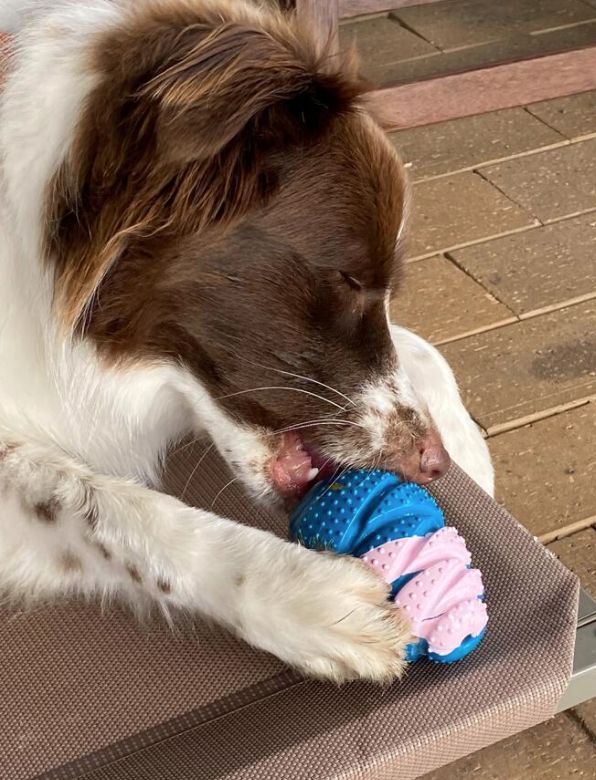 RACHEL
It's a hit!
Shelby loves her Hercules chew toy! It's a great size for adding yummy treats to or freezing soft food for a longer-lasting treat 🐶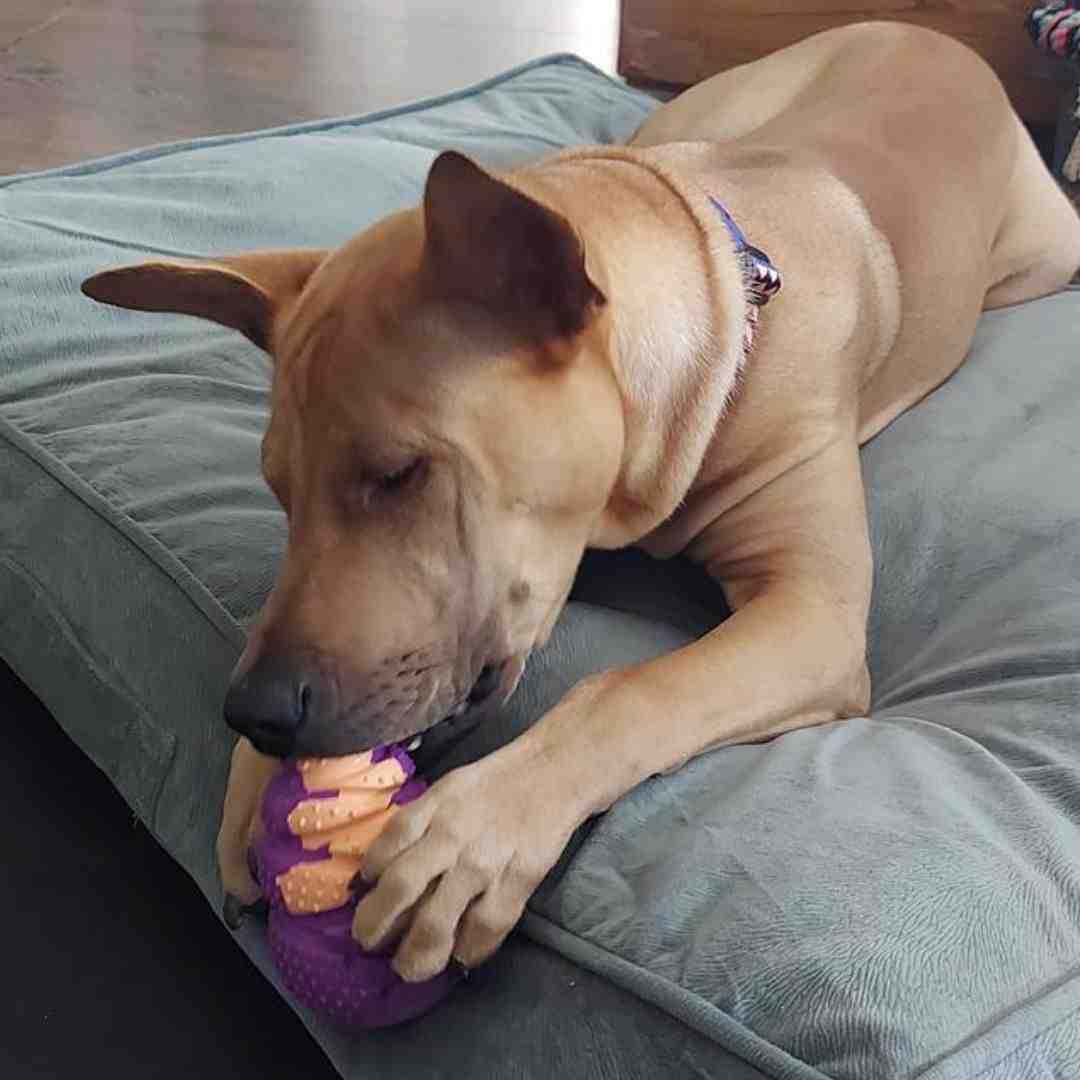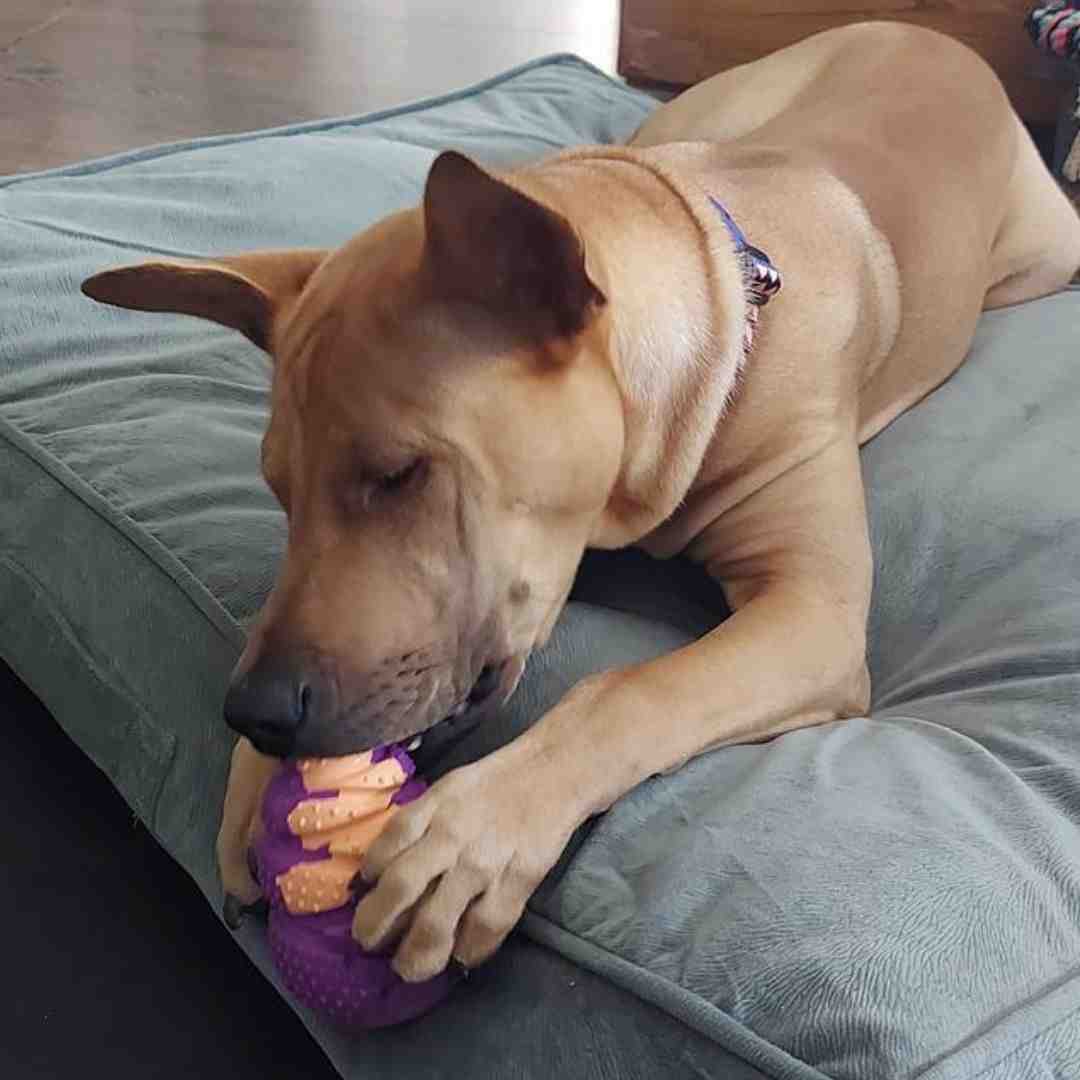 CHIARA HOLMES
Great chew toy.
So happy with this new toy. The big size and material are incredible for keeping a big young puppy entertained and safe. No shards break off as with some other 'rubber' toys.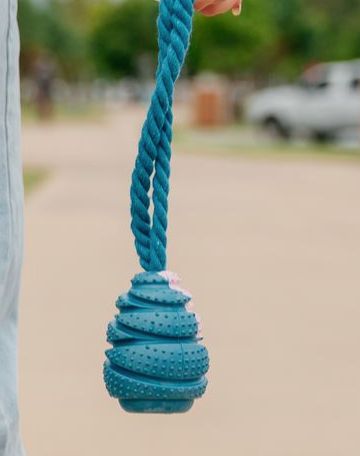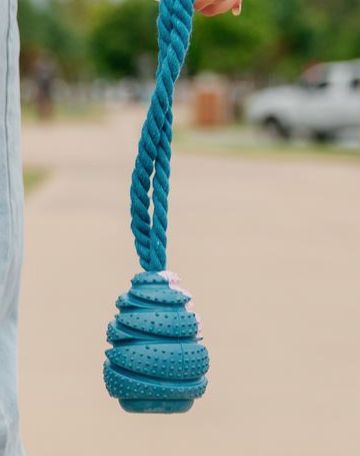 STACIE KENNETT
Excellent toy. Very tough!
My dog loves this toy! I fill it with treats and yoghurt or peanut butter every day when I go to work. He hasn't destroyed it at all so a big thumbs up from me!!!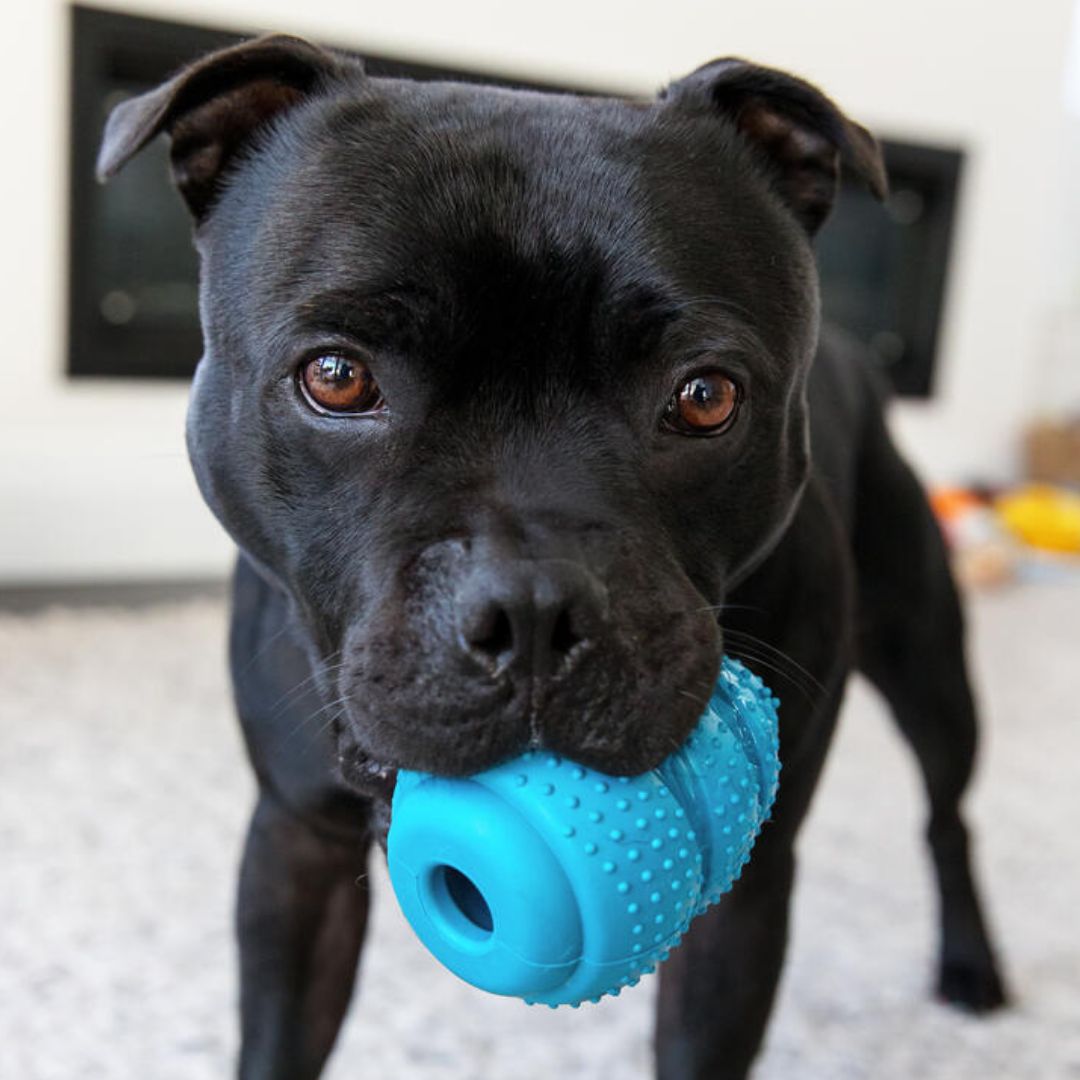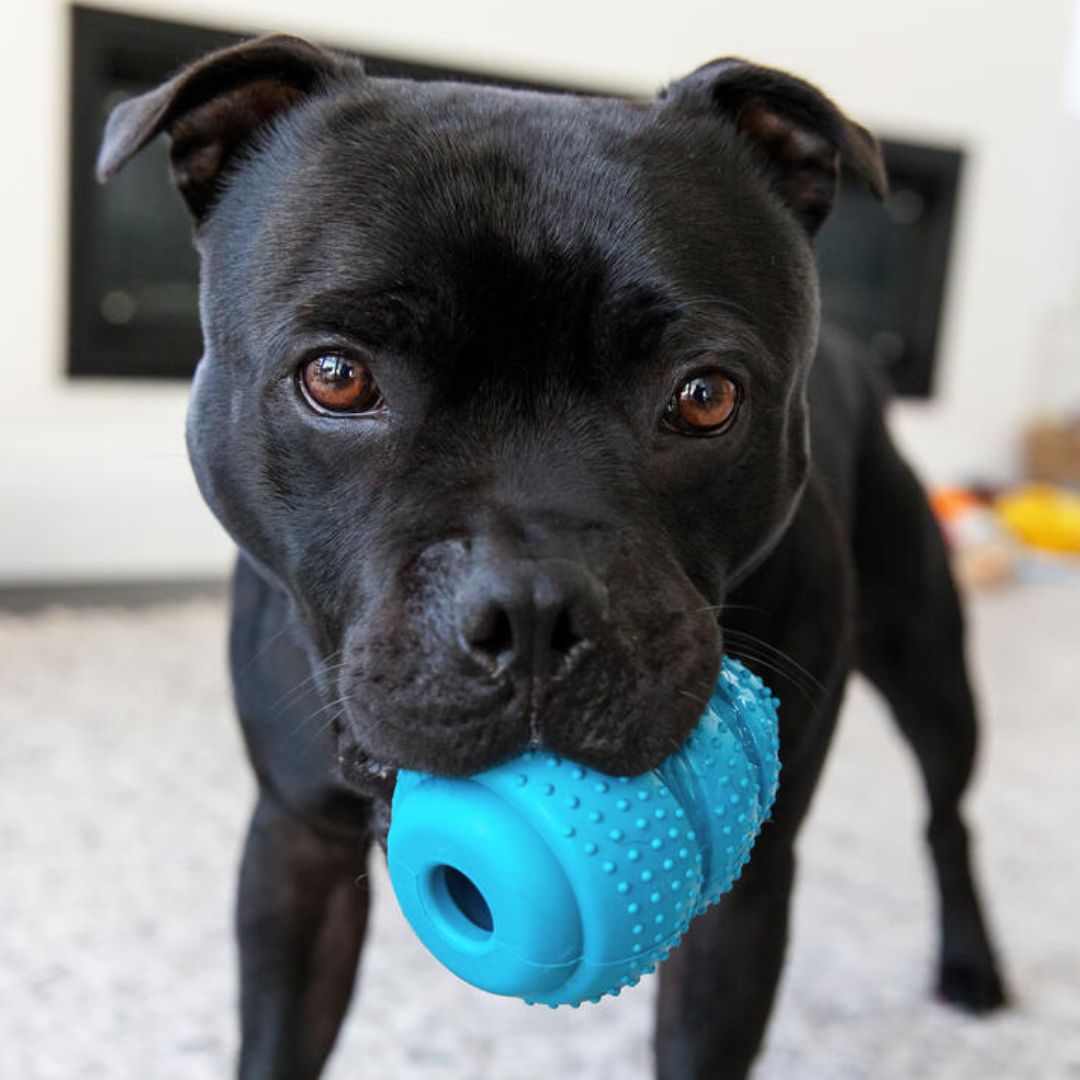 PEANUT THE STAFFY
Hercules is a winner
Hercules sure has an appropriate name - it's staffy tough. Peanut absolutely adores this toy, its got just the right amount of giving to really give his jaw a workout and still bounces back into shape. We thought we would use it for food enrichment, and it would work fabulously for that, but he loves it as it is and carries it around with him. It's never far from the action.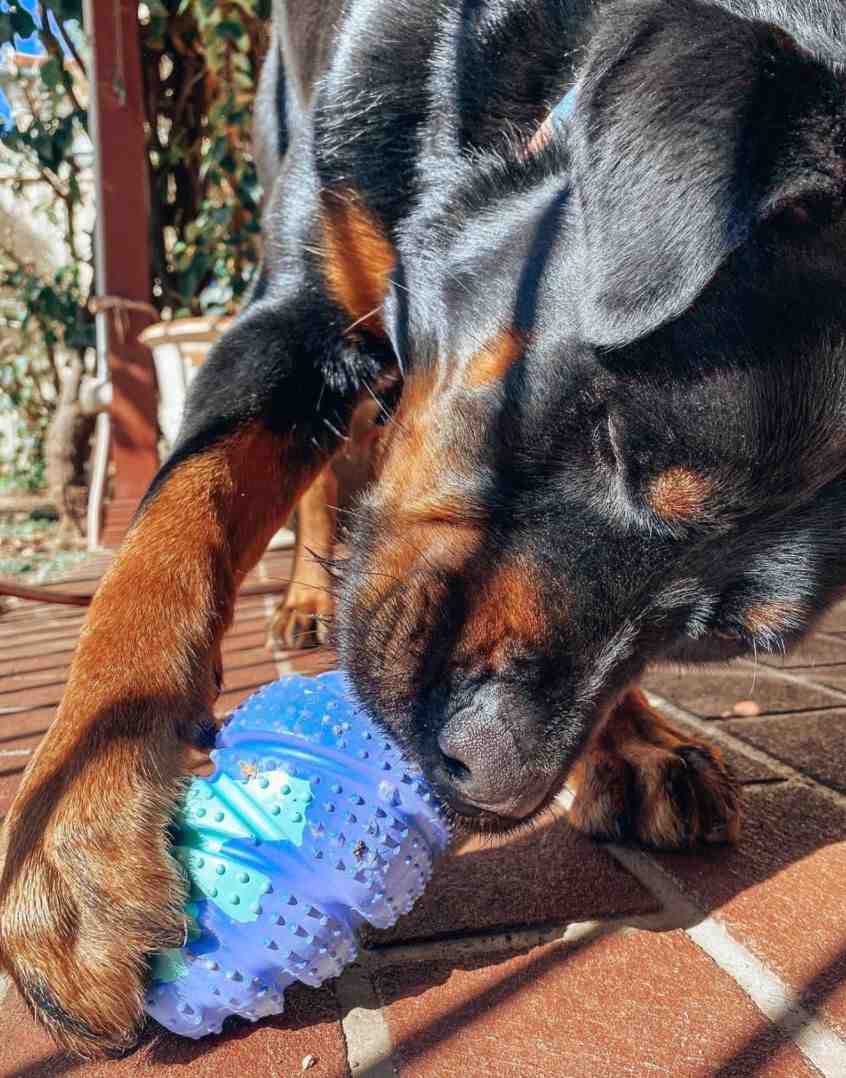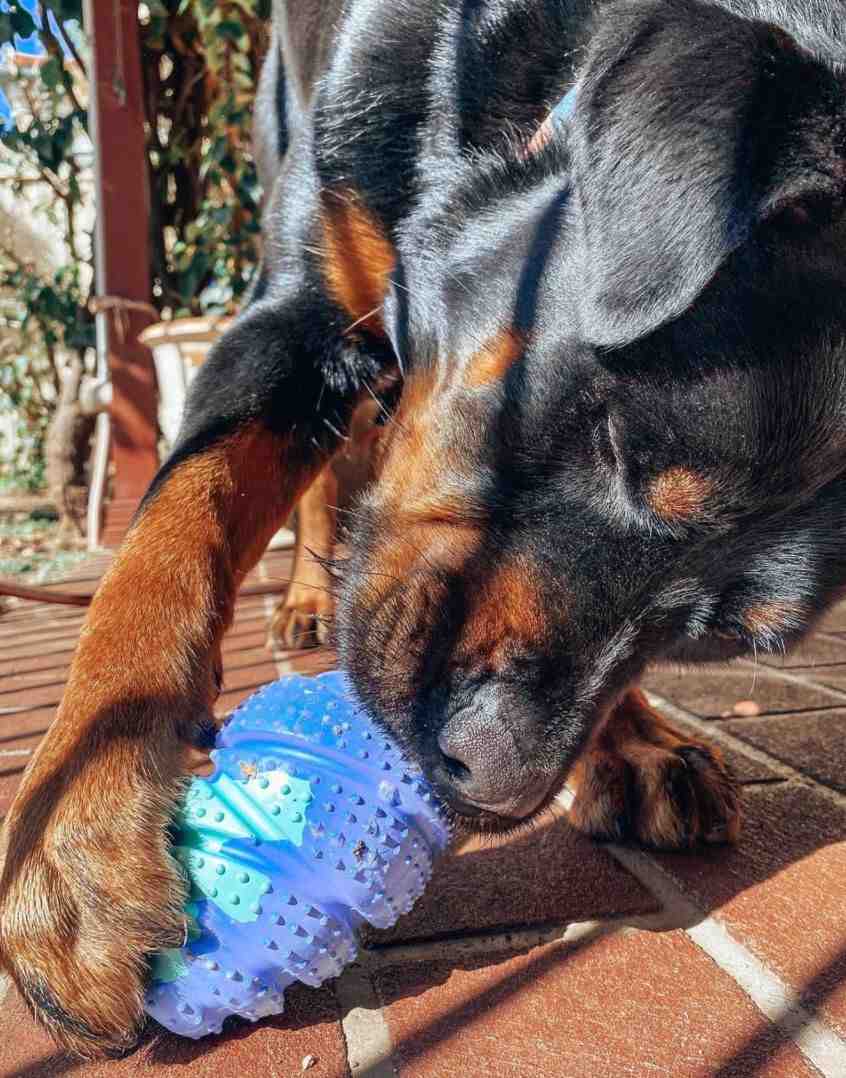 SAMMI J
HERCULES!!! hercules!!!
Have a dog that likes to chew ... everything? - Get one
Have a dog that needs gentle enrichment? - Get one
Have a dog that likes fun food ideas? - Get one. I am all of these and I love everything about it. It already smelt and tasted delicious the day it arrived. The colours are great - I can see it anywhere and just love to chase it. And then my hoomans fill it with all sorts of delicious things and that just totally takes it up a notch. Mum says she wants to get a couple more so she can start creating freeze treats for summer - I'm beyond excited!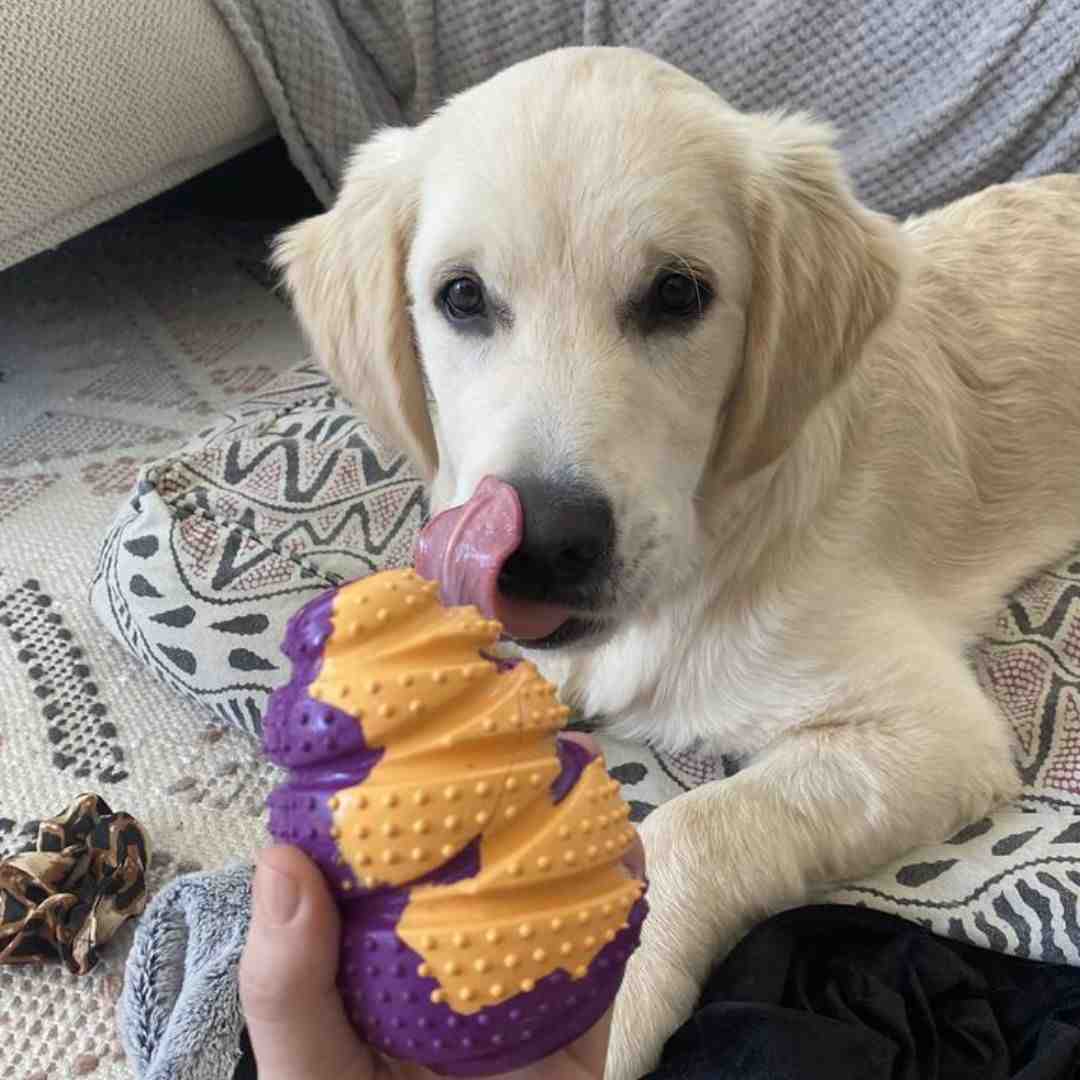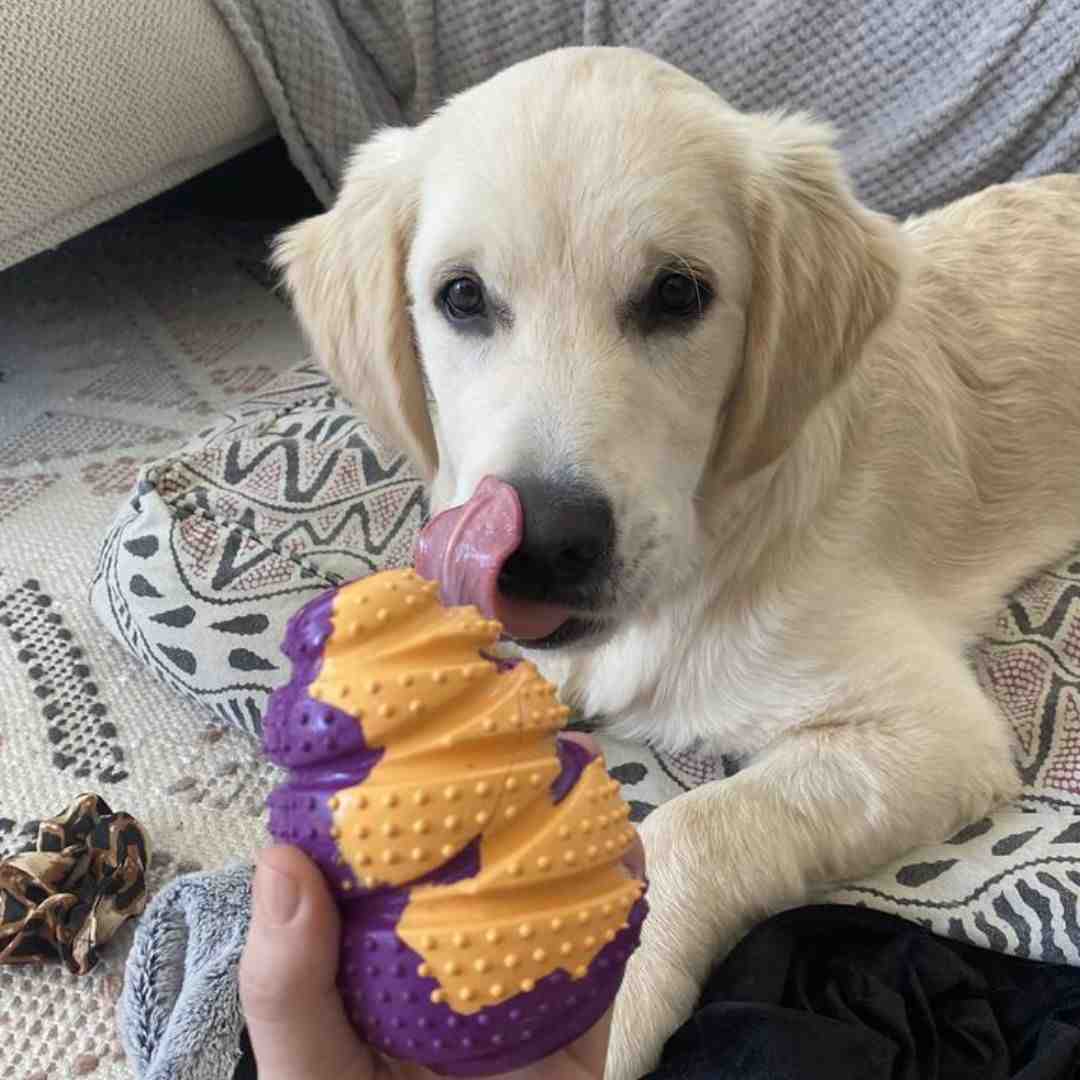 PHOEBE CHEERS
Hercules and an excitable pup
Our Hercules arrived today and Dougie loves his new toy! We got a medium-large. I wonder if he'll have as much usage when he's fully grown, as the hole is small so his tongue might not be able to reach when he's big. But for now it's perfect to keep him challenged :)