Here at Stylish Hound, we know that walk-walkies are an essential part of the hooman/dog relationship. Our in-house beagle, Bagel, loves walkies so much that we created the No-Pull Harness in his honour! Doggies need walkies on the daily. How much exercise they need will depend upon the breed. (As a general rule of thumb, dogs will need between 30 minutes to two hours of exercise per day. Thirty minutes to an hour of exercise will likely suffice for a smaller dog, whilst larger dogs will benefit from any duration between one and two hours. The more you know!)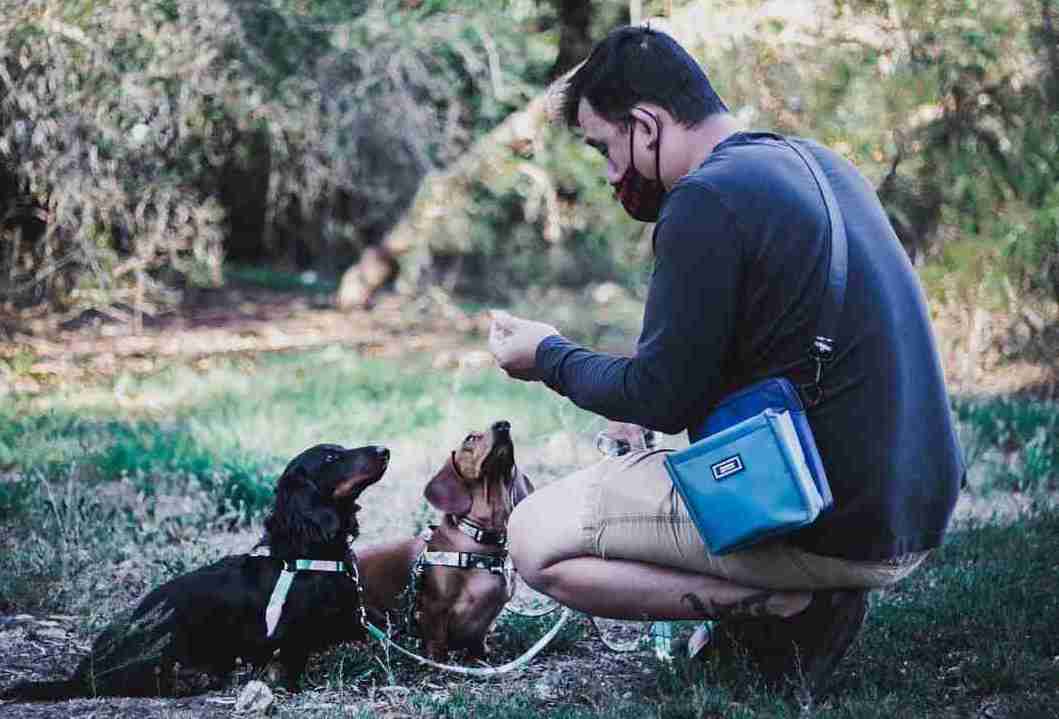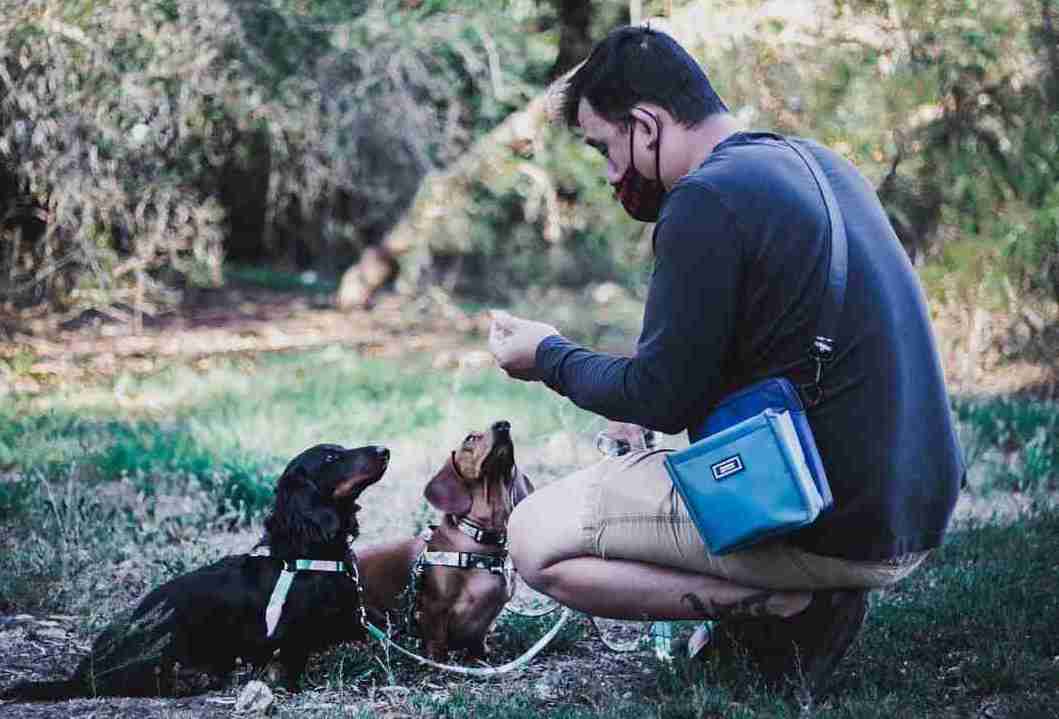 After all that exercise, your dog is sure to have picked up some lovely souvenirs along the way. Depending on the location of your walk, outcomes will vary, but dogs don't shy away from germ-carrying phenomena like dirt and mud (most have no issue drinking from mud puddles!), stray poop (which, for the record, dog owners should always pick up! They should check out our biodegradable poop bags), dead critters, and natural debris including grass or sticks—especially if it carries the scent of another dog. Whether it's physical grime or microscopic bacteria, we'll bet that your dog's walkies collateral is not welcome in the house. Hence the importance of post-walk dog grooming!
Post-walk grooming: what to do, what not to do, and when to deviate from the bathing schedule.


Before we venture any further on this tangent, we must first make a disclaimer: post-walk grooming and daily baths are not one of the same things. In fact, dog baths on a daily can dry out your best pal's skin, causing skin irritation. Most dogs have a regular bathing schedule, and we would not advise deviating from that. Reserve additional baths for the muddiest of muddy endeavors (and also post-swim, if your doggy is a paddler), and give your dog more of a 'spot clean' post-walk.


In addition to a basic facial/pantaloon wipe-down at the door (if required and applicable), be prepared to wipe your doggo's paws clean with a warm, wet cloth or towel. You can repeat this process with any other affected areas, but of course, the feet are most crucial. Unlike humans, dogs do not wear shoes, and so their bare feet will have accumulated germs, grime, and toxins from the outside world. When wiping their paws, ensure to be gentle, as some canine toes are quite tender. Also, ensure to dry thoroughly. You don't need slippery pawprints in your home!
If you do feel your dog needs a bath, we hear you. Sometimes dogs take an unexpected dive in the local lake or decide they want a mudbath. So long as you don't deviate too far from their regular bathing schedule, you should be as fine as a canine. As we said before, just beware of skin irritation induced by excessive bathing. This can be caused by harsh chemicals in some shampoos, which you should endeavor to keep out of your dog's mouth and eyes.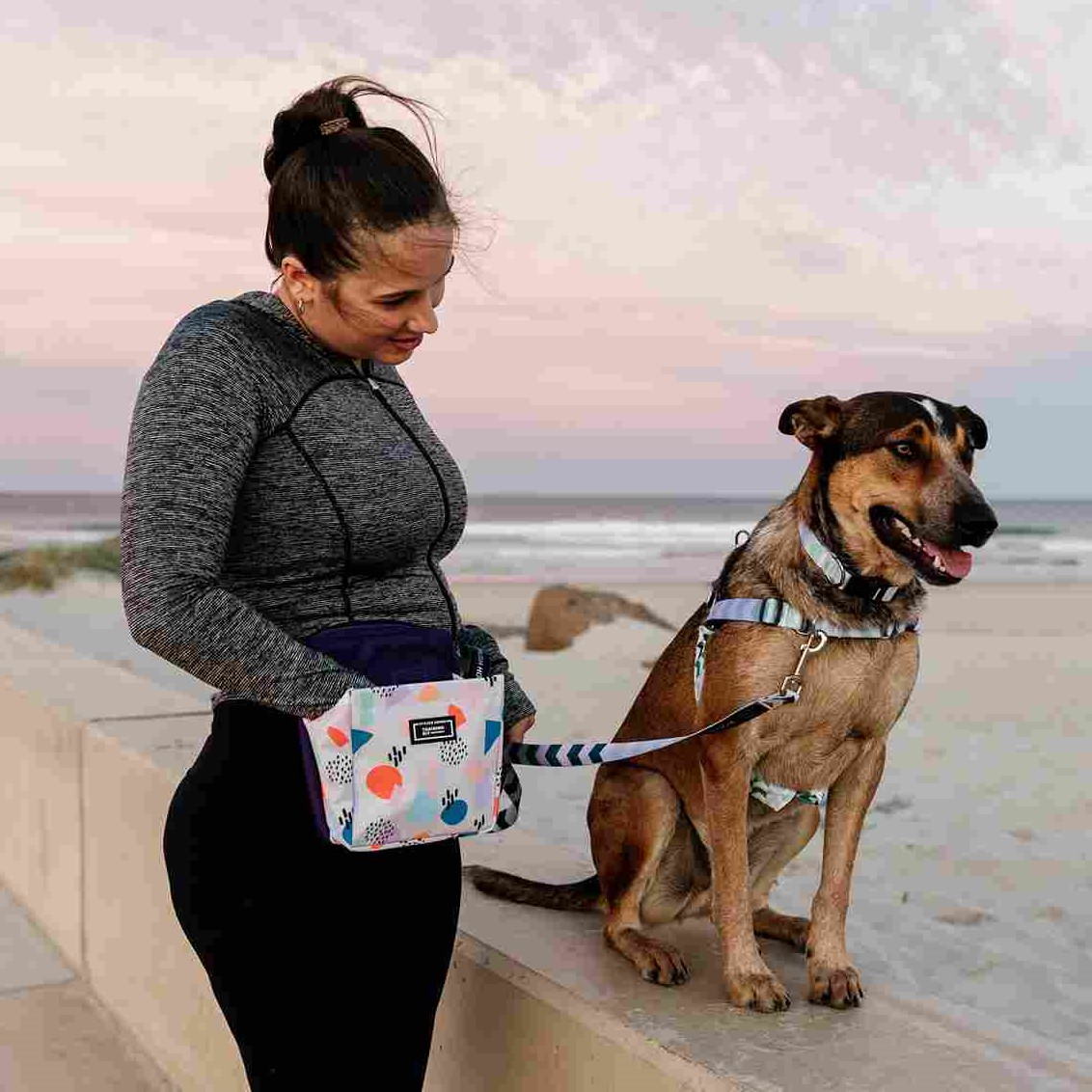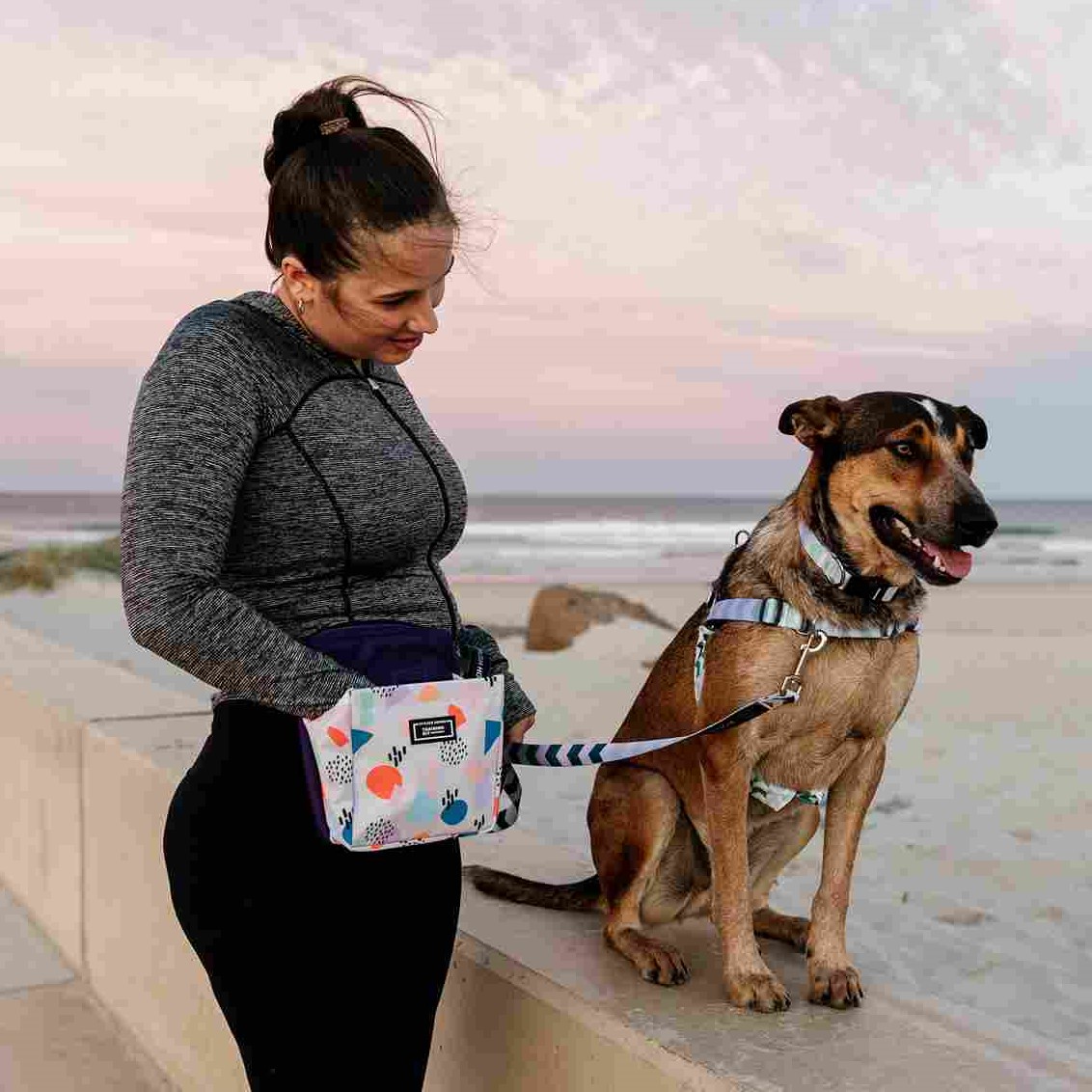 Take your grooming supplies and poop bags on walks
Ever wanted to bring your grooming supplies, poop bags, or any other dog-walking essentials with you on walks? Now you can, thanks to our Training Treat Pouches and Adventure Kits. These nifty little pockets of convenience keep your human and dog-walking accessories all in one place, depending on your dog's needs. Our Training Treat Pouches are available in a variety of different colours and prints. Buy one of our Ultimate Training Kits and you've got everything you need for a doggo in training. From clickers and tug toys to poop bags and Night Glow lights, we have your training essentials covered. Our Training Treat Pouches have compartmentalised pockets, including a back pocket, so that you can zip-lock your valuables in security.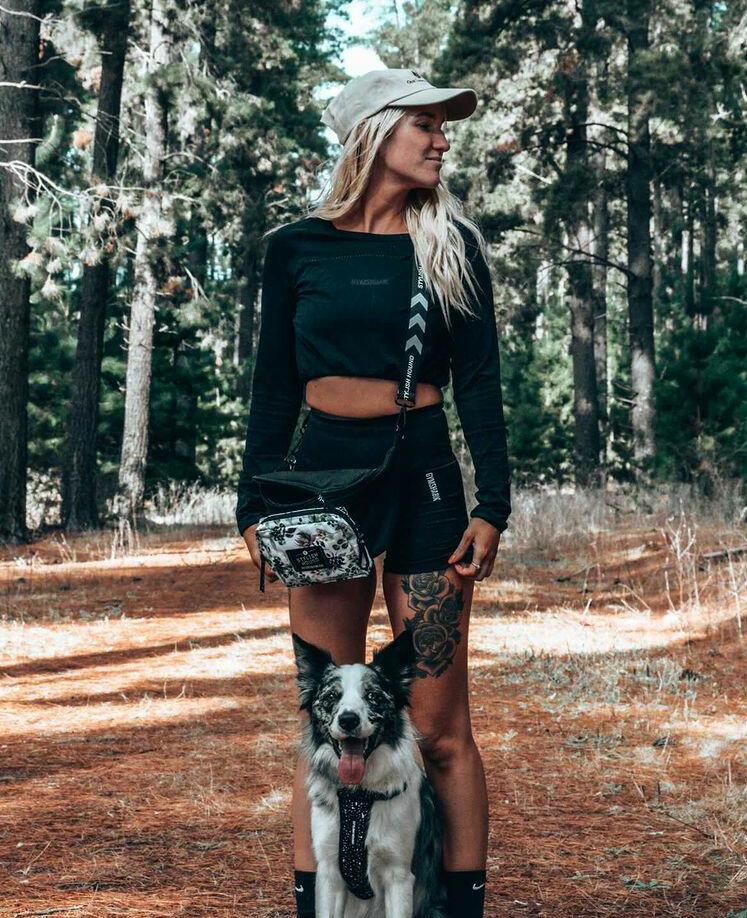 Our Adventure Kits are two-parter accessories comprising of a (detachable) pouch and your choice of a waist or cross-body bag. Some folks appreciate that the cross-body bag wears like a traditional handbag. Others prefer the convenience of having their grooming supplies and dog-walking accessories immediately in front of them. Whatever your preference, we've got you covered—especially when it comes to colour. Our detachable pouches are available in an array of colours, from apple green to tangerine and many colours in between.
For optimal enjoyment, we recommend the Complete Adventure Kit, which also comes with a doggy water bottle and four rolls of our biodegradable poop bags (totalling 60 individual bags). Like the Training Treat Pouches, the waist/cross-body bags contain compartmentalised pockets both internal and external, zip-locked for your protection (and also to ensure that your human accessories don't mix with your dog-walking accessories). Our Adventure Kits are another convenient way to take your grooming supplies—such as a comb or brush, nail clippers, and tweezers—with you wherever you go.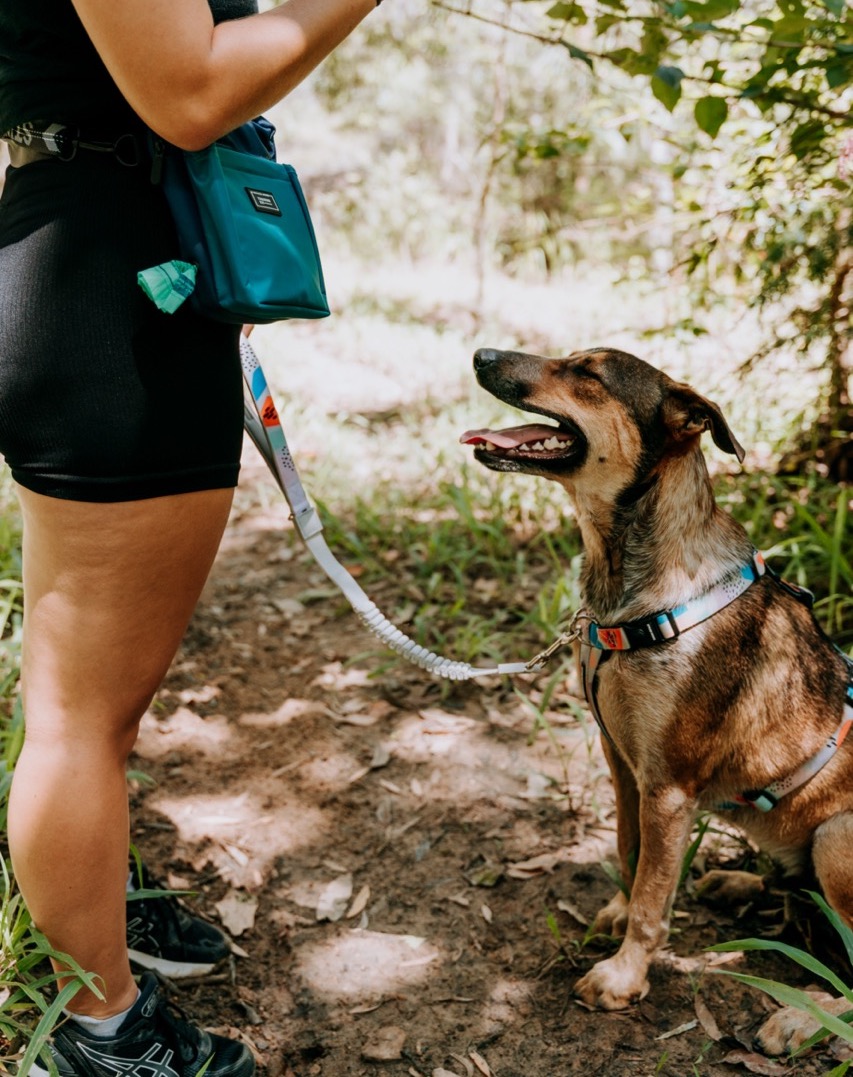 Getting pooped yet?
By now, you've probably noticed us name-drop our biodegradable poop bags throughout this article. Contrary to the theme at hand, these are some droppings we have no intention of cleaning up. A lot of poop bags are a double-whammy of environmentally unfriendly: bacteria-ridden waste wrapped in plastic—a material that takes hundreds of years to break down. There's not a whole lot we can do about your dog's little messes, but we can do something to lessen environmental impact—and that's by making our poop bags biodegradable and compostable.

Made from corn starch, these beauties are as aesthetically pleasing as they are eco-friendly. Available in four different designs, these bags will break down within three months of being composted. That's a huge win for the environment! Get your hands on some of the best dog poop bags around. They're available in packs of 30, 60, 120, and 240. And remember that the bigger the pack, the greater the value.
We hope we have provided you with some useful post-walk dog grooming tips—and alerted you to the fact that dog baths aren't necessarily the answer! In most cases, dirt and debris are to dogs as food spillage is to a benchtop: just give it a good wipe and you'll be good to go.
Some other quick grooming tips: don't forget to brush your dog regularly—especially if they're of the floofy variety—and to keep their nails neat and trimmed. When your dog's bathtime really does roll around, use shampoo and conditioner, being mindful of potentially harsh chemicals. If it's causing a reaction, you may want to switch brands or not bathe your dog as regularly (water can also irritate the skin).
Finally, once you've got your favourite grooming supplies (and poop bags!) at hand, take them with you wherever you go. Our Training Treat Pouches or Adventure Kits are ideal for human and dog-walking accessories alike. Keep everything in one nifty place as you go on camping, countryside, or neighbourhood adventures great and small—with your furry friend in tow.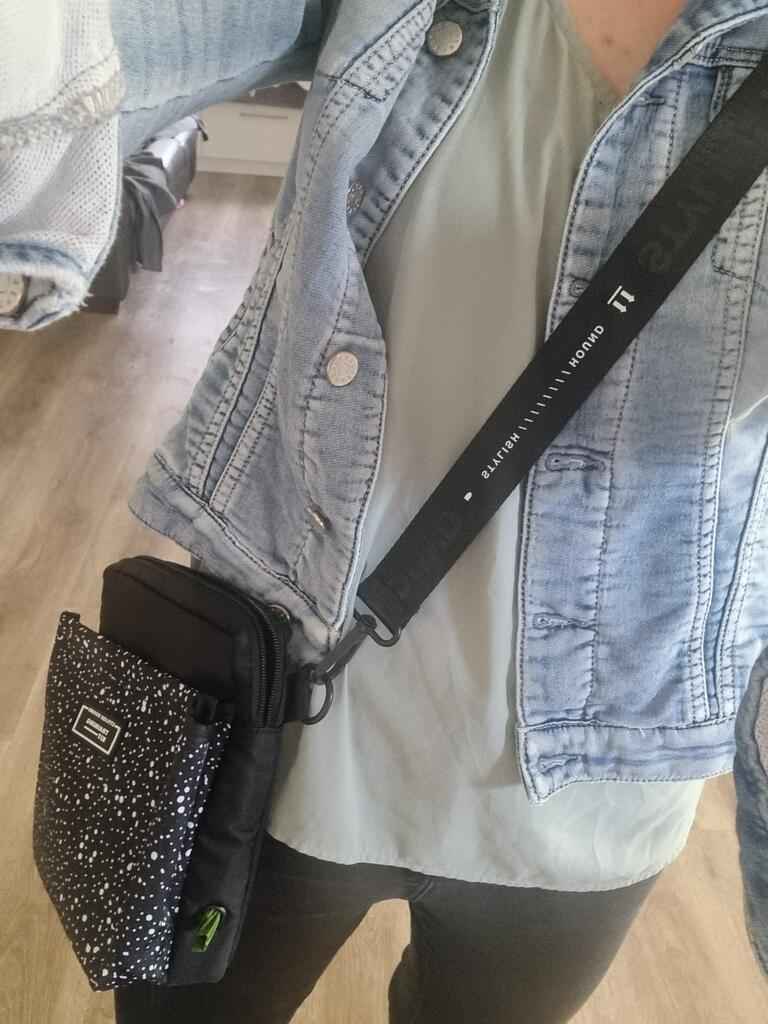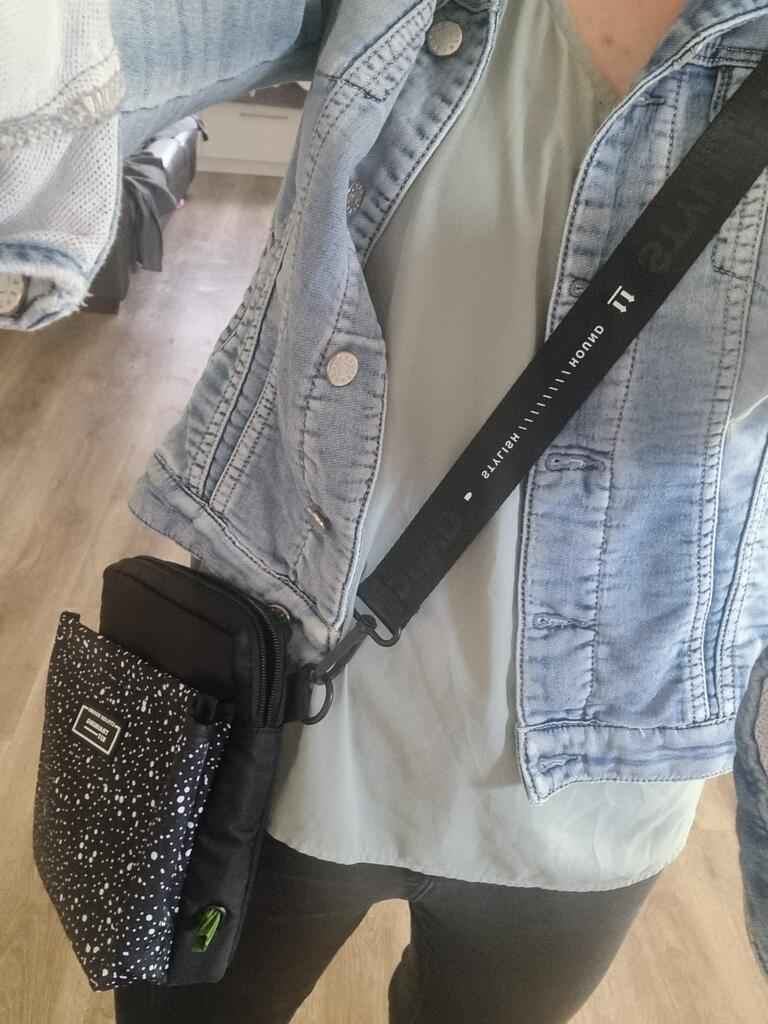 Leanne
AMAZING TREAT BAG!
I just love the training treat pouch, such great quality . Fits all my things perfect . Love how easy it is to get to treats so quickly amazing products .. I'm hooked on stylish hound . Want to buy more for Bonnie 😍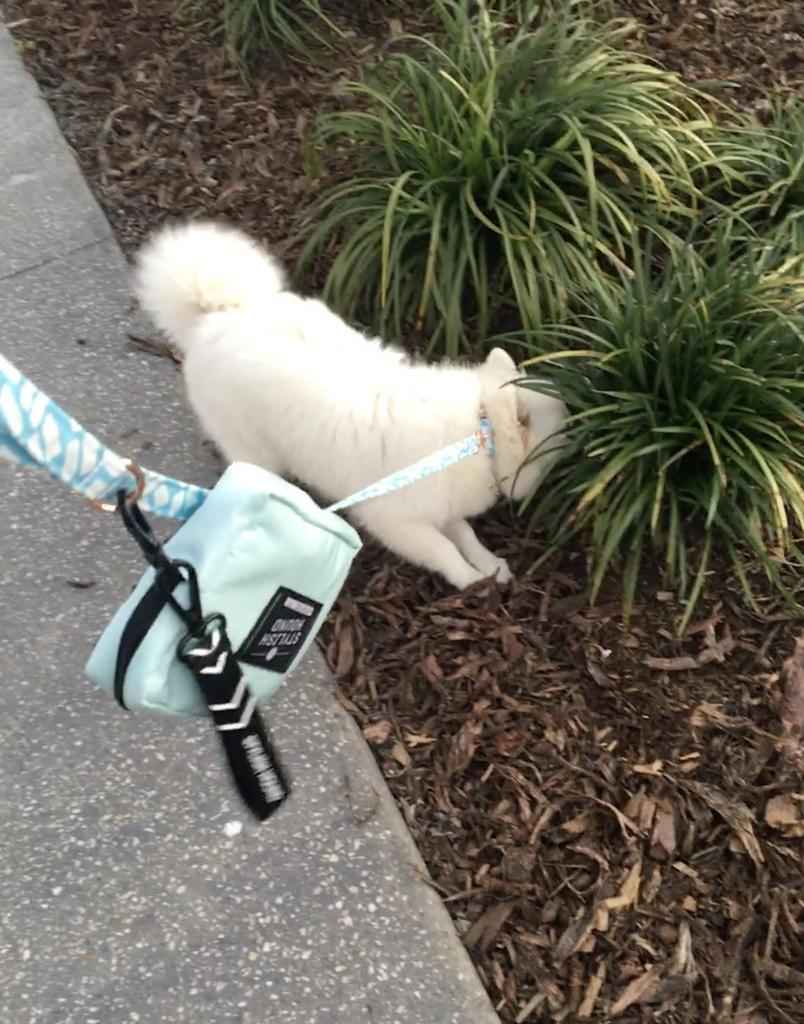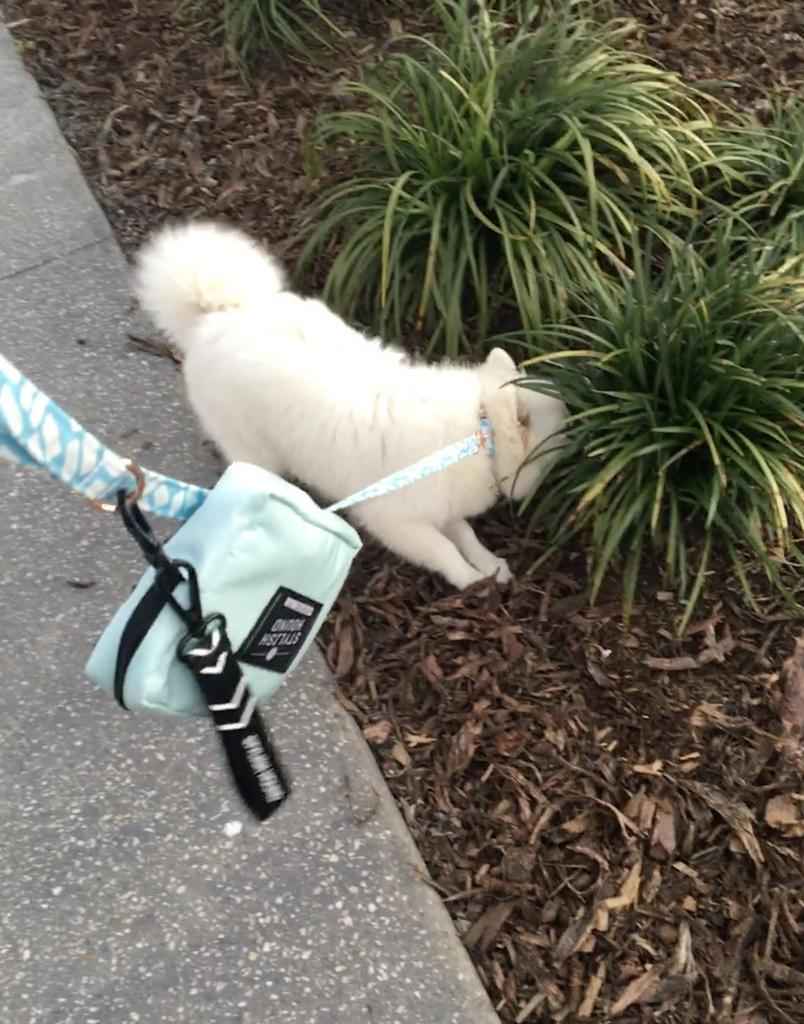 Portia Gunthorpe
EXPRESS POUCH FOR THE WIN!
Maui & I absolutely love our Baby Blue Express Pouch from Stylish Hound! Not only is the colour adorable, the material is easy to clean, and large enough to hold a ball, collapsible water bowl, keys, phone, wallet and poop bags! Everything you could need for a quick walk around the neighbourhood or to grab a coffee. One of my favourite features as well is the way it clips onto the lead in 2 places to prevent the bag swinging around or sliding down the lead. Would definitely recommend!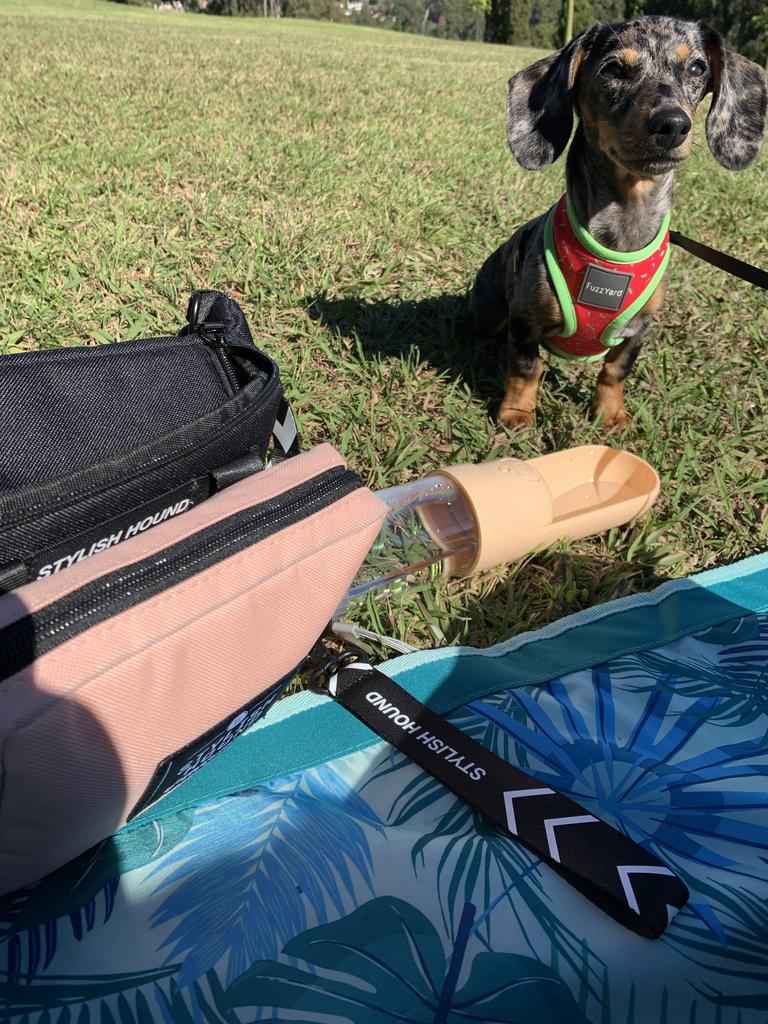 Kayla
COULDN'T BE HAPPIER!
I have the adventure kit, the training kit, a lead and the water bottle from Stylish Hound and I have not found one fault. Every single thing I have gotten from this company has been incredible. So thankful for Kirsten who introduced me to this brand, I have found something that I and my puppy love. Thank you for your products!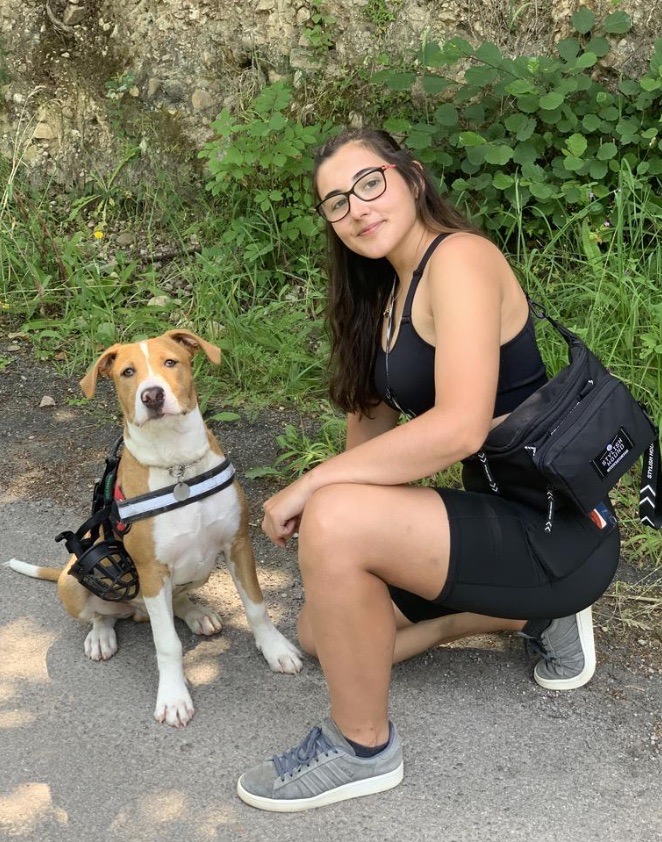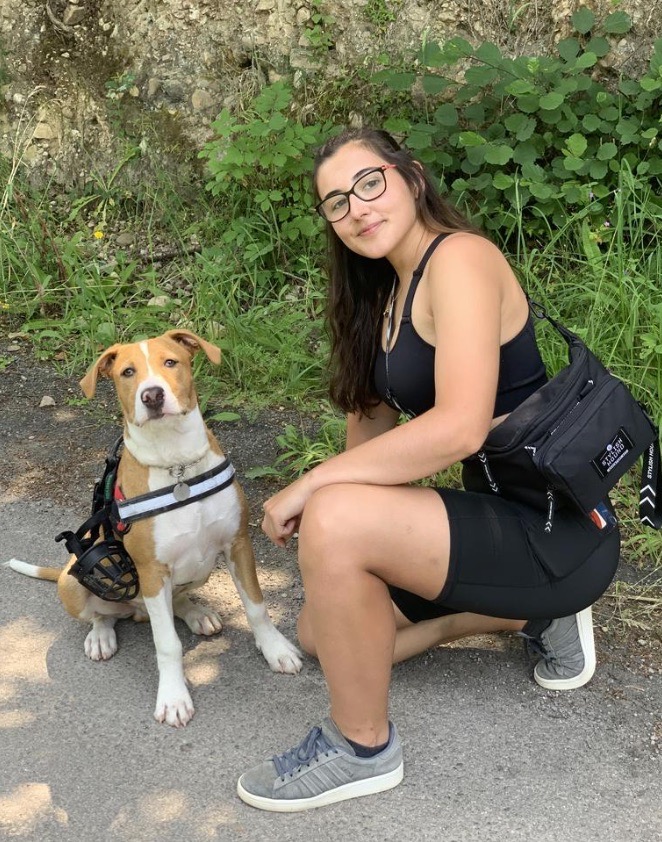 Theresa Webb
I absolutely love the adventure kit I use it every Day im very grateful that you add the longer strap, the "normal" size is very tight around my waist. Here in Spain is summer so is very easy to carry a water bottle and a collapsable bowl for my furry baby. I recently purchase a new express pouch that's how much I love the adventure kit. I also love the poop bags the are amazing.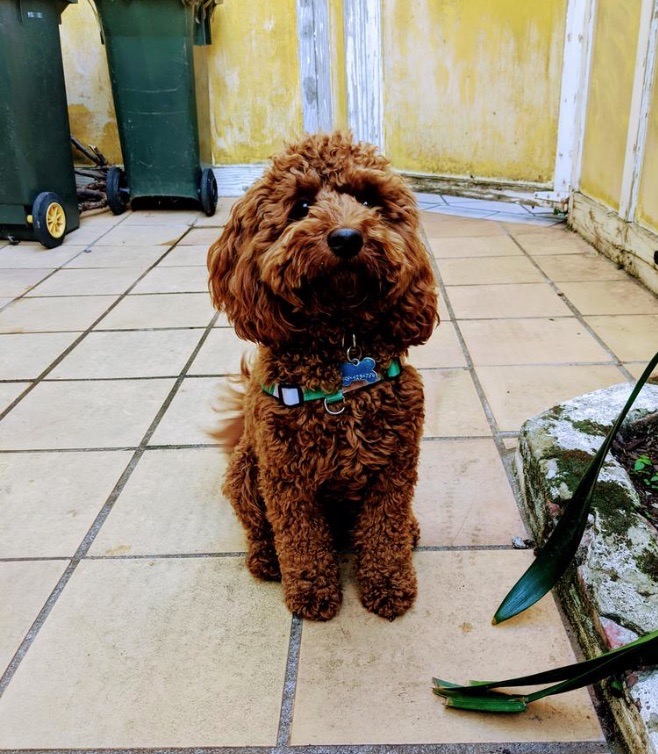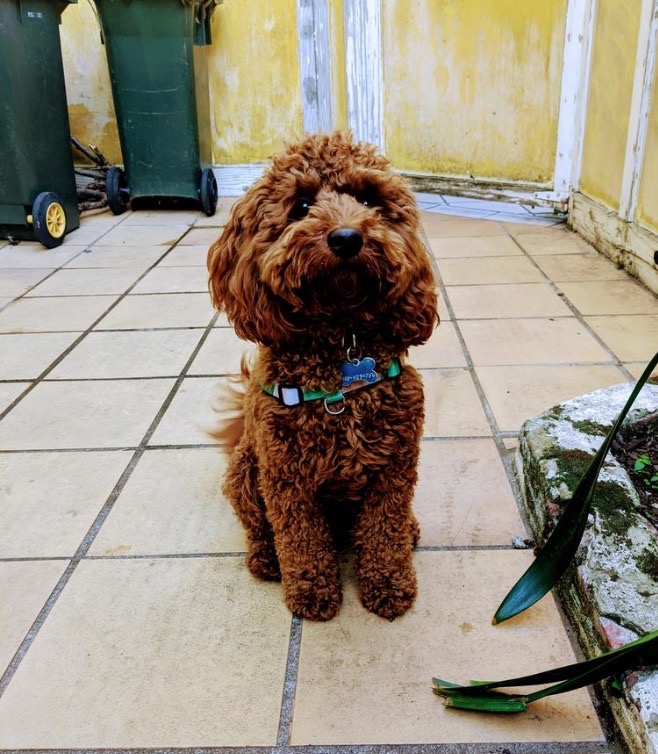 Melissa Turkovic
Stopped the tugging instantly


I purchased the harness and matching bag. I harness has completely stopped Frankie's leash tugging and the bag was so handy for carrying poop bags, my phone and keys.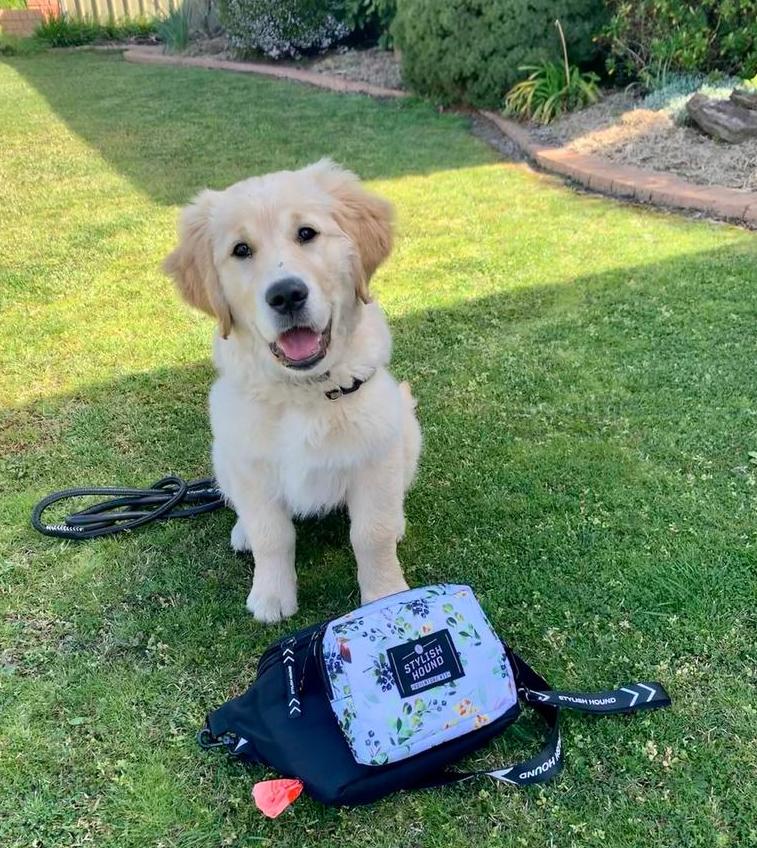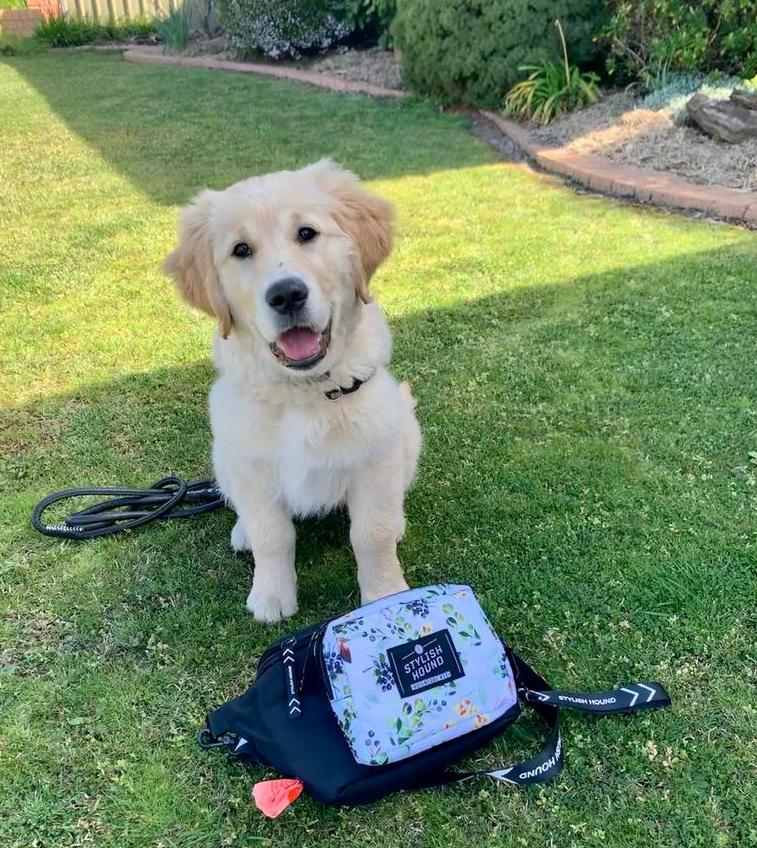 Cathleen Boyes
Best Dog Bag!

It has taken me so long to find the perfect pup bag!
This adventure kit has saved my life. Before having it I was leaving my phone or keys on rock in the middle of the bush, was never a fun time trying to look for them.
The adventure kit holds my keys, phone, (cards if needed), hand sanitizer, small water bottle for me (500ml), Poh's pup water bottle, lots of treats & a ball. Bonus points for the poop bag dispenser!