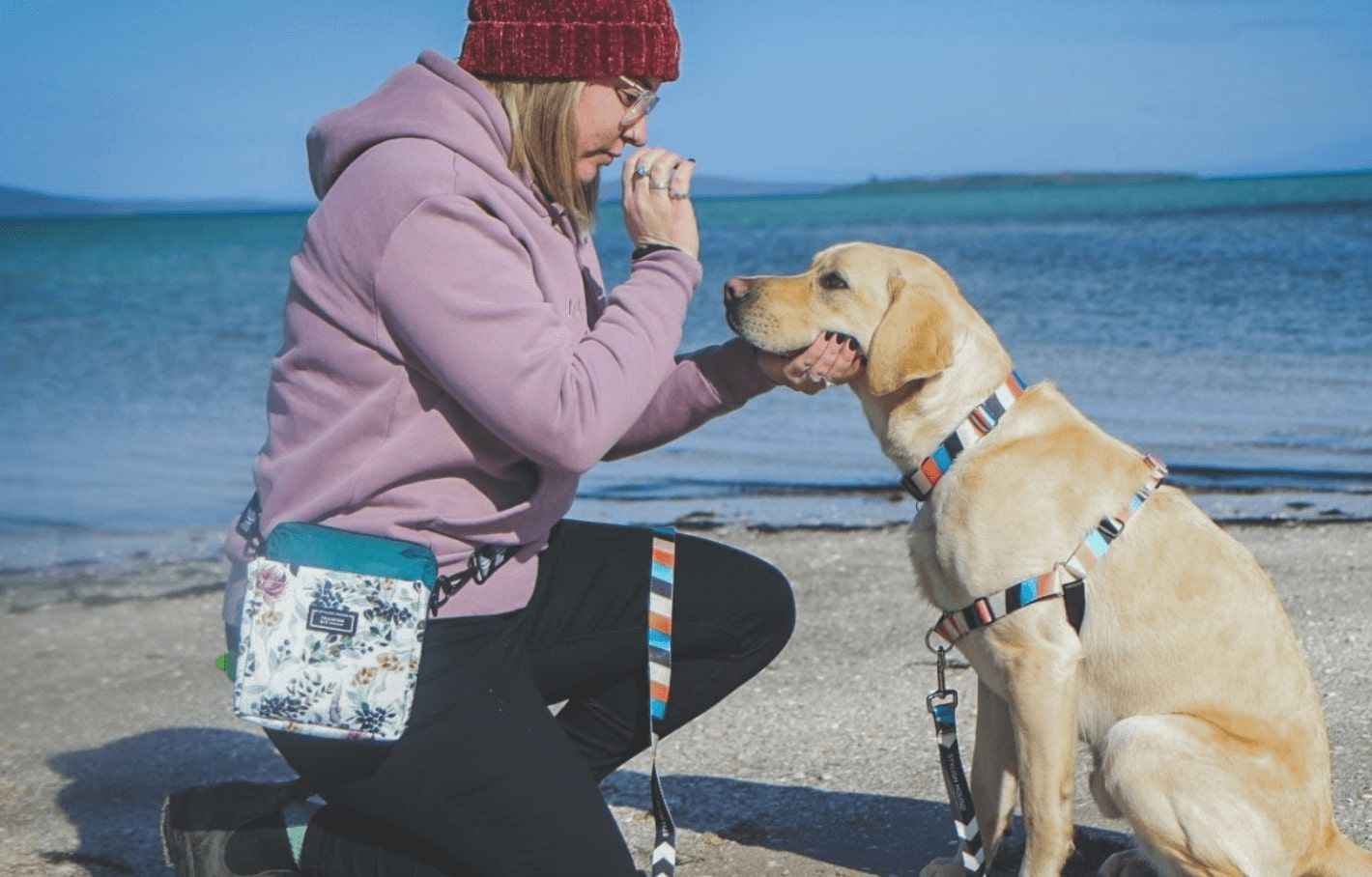 Are you a new puppy owner or do you want to teach your old dog new tricks? If you answered yes to either question, we highly recommend that you invest in a good dog treat pouch! Dog treat pouches are the ultimate training tool for you and your furry friend, so we would like to give you our insider tips for choosing a dog treat pouches. The best dog treat pouches are well constructed to ensure no treats get lost during your adventures and have zippers for easy access, so your pup doesn't have to wait anxiously for its reward!
The icing on the cake is if the pouch has a built-in poop bag holder with a side dispenser hole.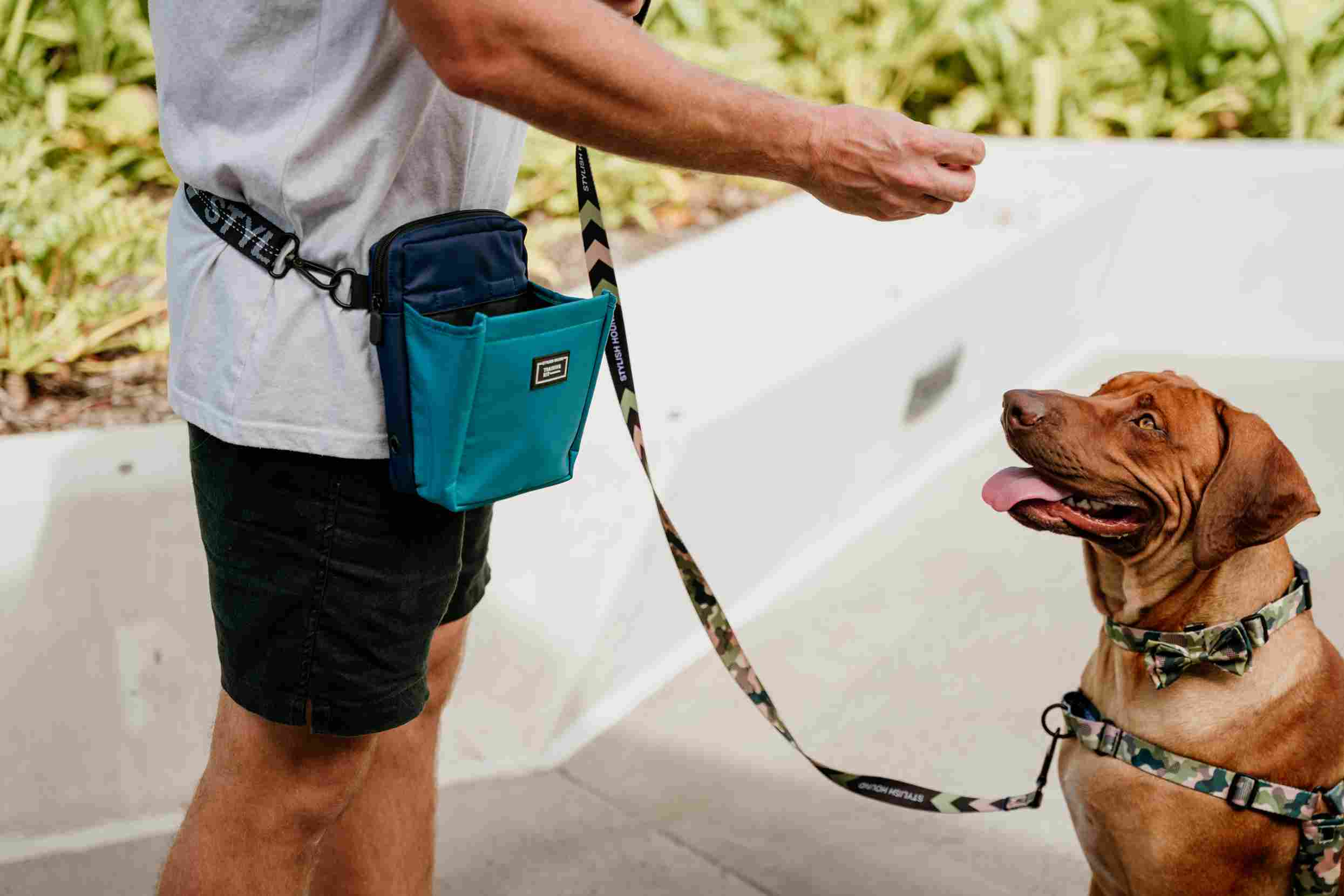 Stylish hound pouches not only tick all those boxes, but they are also a wet area that is wipeable for ease of cleaning. With the crafty magnetic closure, you can take your treats out faster than you can say 'sit'! You'll also find a roomier compartment for your bits and pieces. What more could you ask for? Now, now, if you answered 'an obedient pup' to that question, well, with some patience and training, that will happen in no time!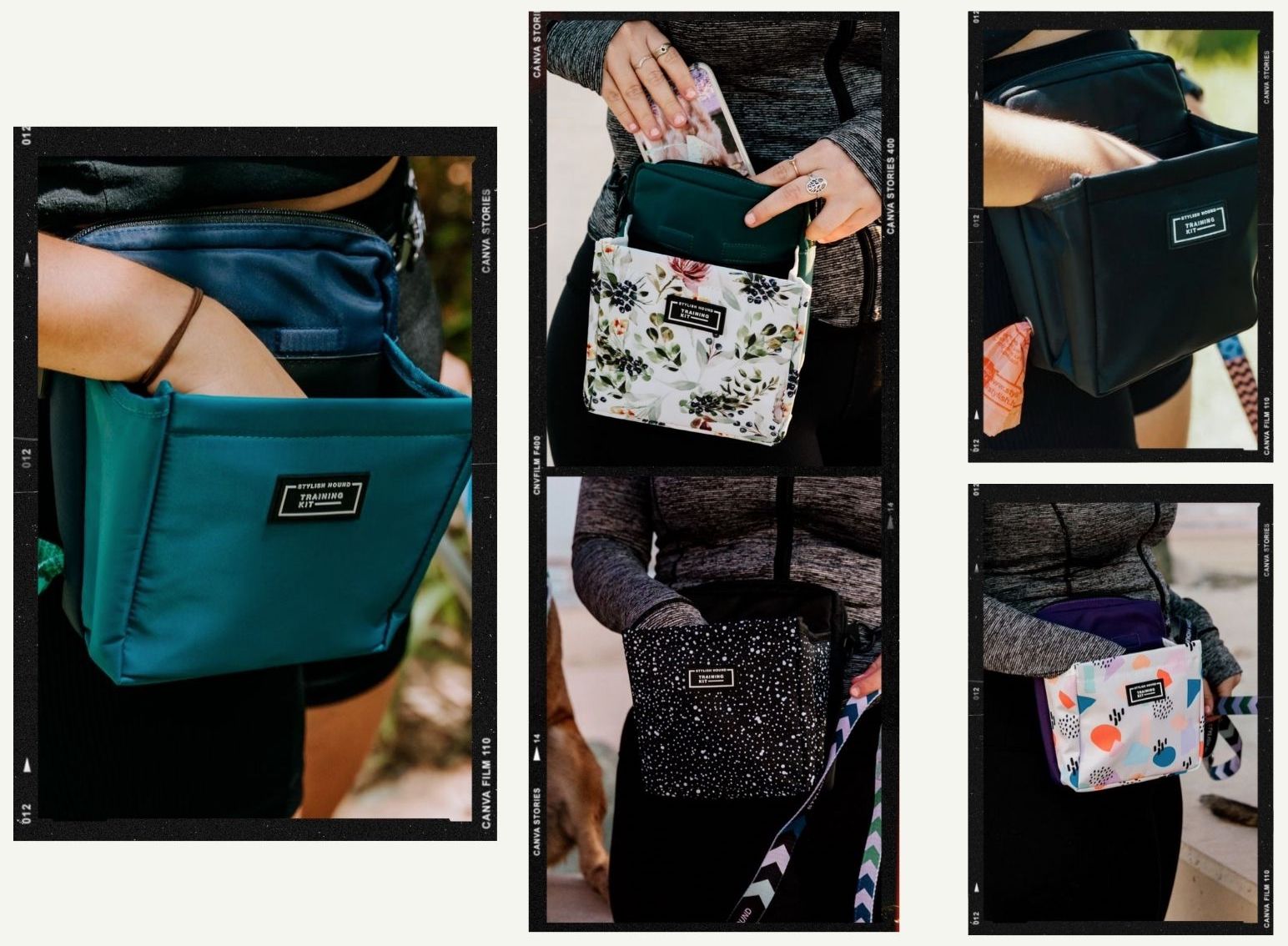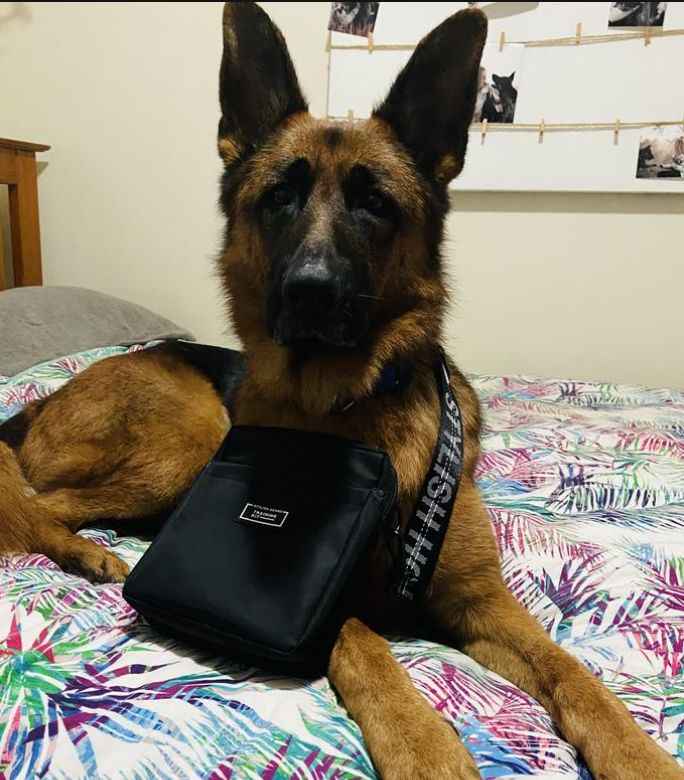 Abby
Dog Bag

I'm a dog walker and I'm loving the new dog bag I purchased, I have tried a few different styles and brands but this brand is my favourite. It's also the perfect size to fit everything I need in the bag.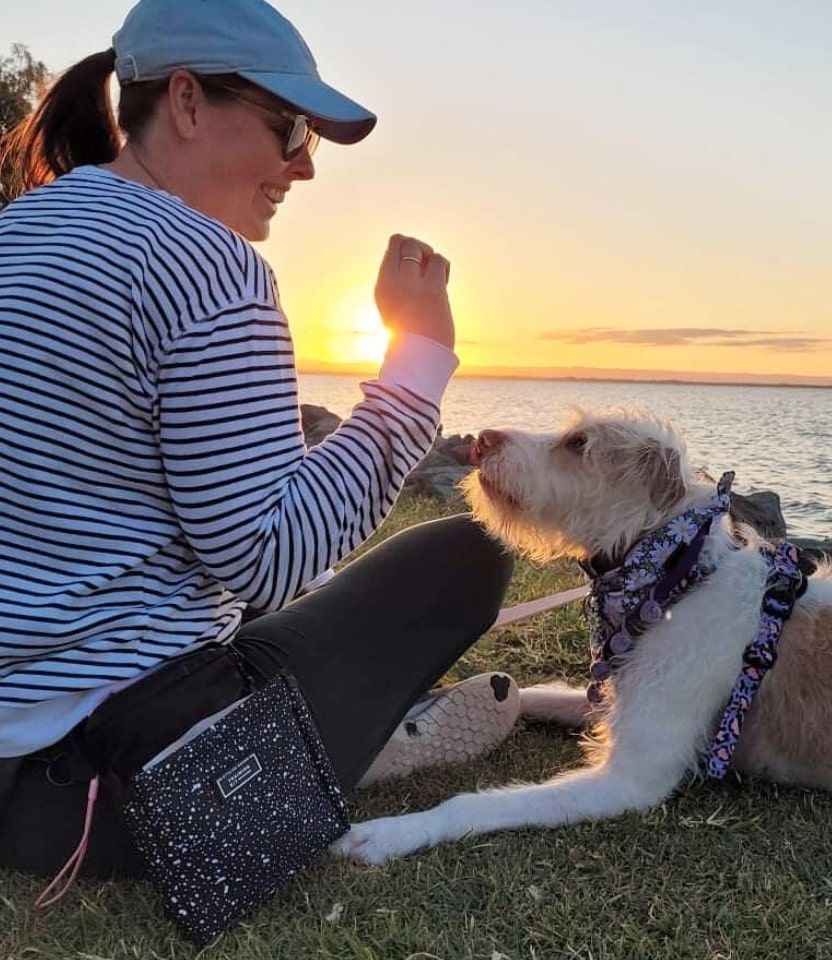 Bree
Great for daily walks and full-day adventures!


This pouch goes everywhere with us now! It fits so much stuff and is really easy to grab the treats from to reward that good behaviour ☺️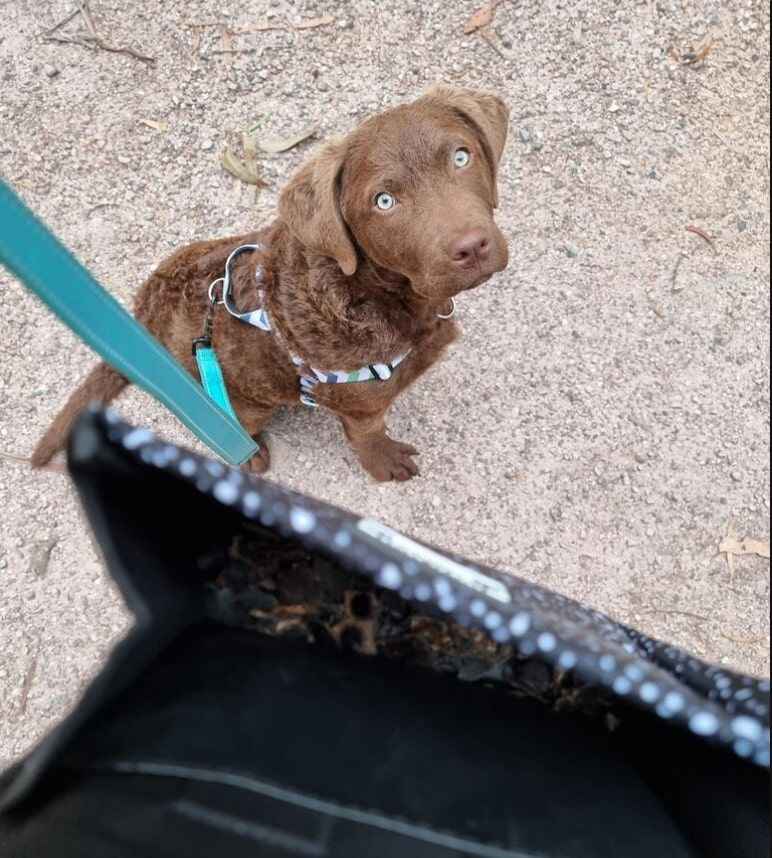 Leanne
Amazing training treat bag
I just love the training treat pouch, such great quality. Fits all my things perfectly. Love how easy it is to get to treats so quickly amazing products. I'm hooked on a stylish hound. Want to buy more for Bonnie 😍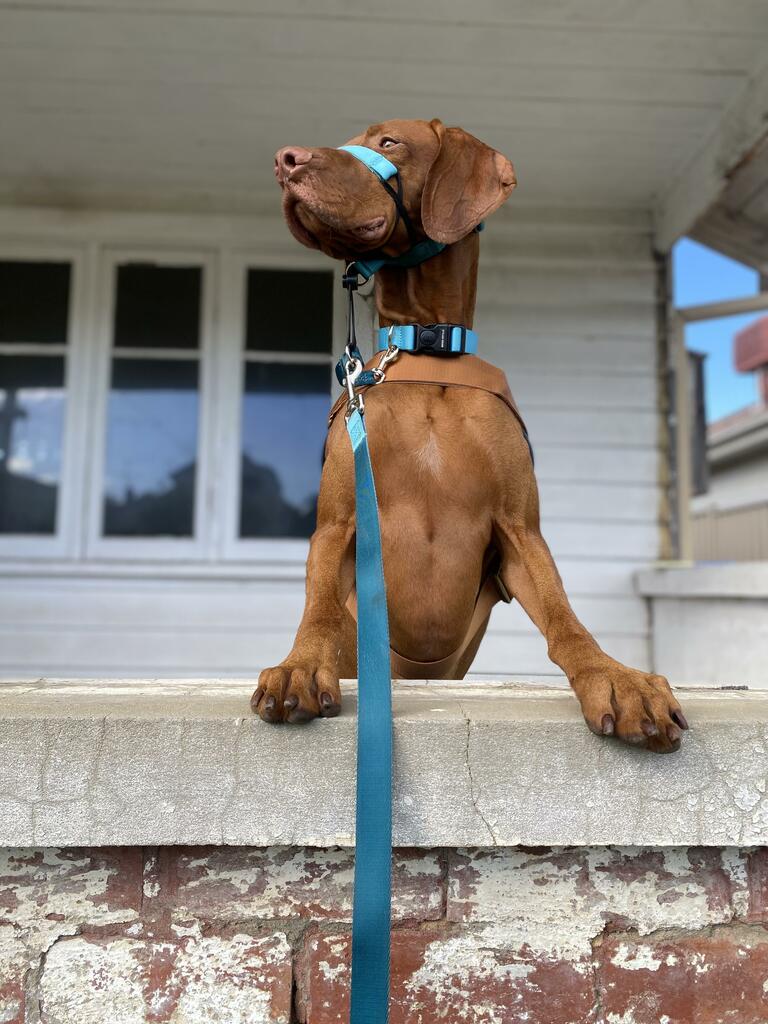 Kim Dalley
Best halter design!!
We are blown away by this halter the quartz in the spectra range is gorgeous we are obsessed with these colours.
The halter is so well designed we now go for more enjoyable walks and with the soft strap for comfort over O'dees nose is perfect!!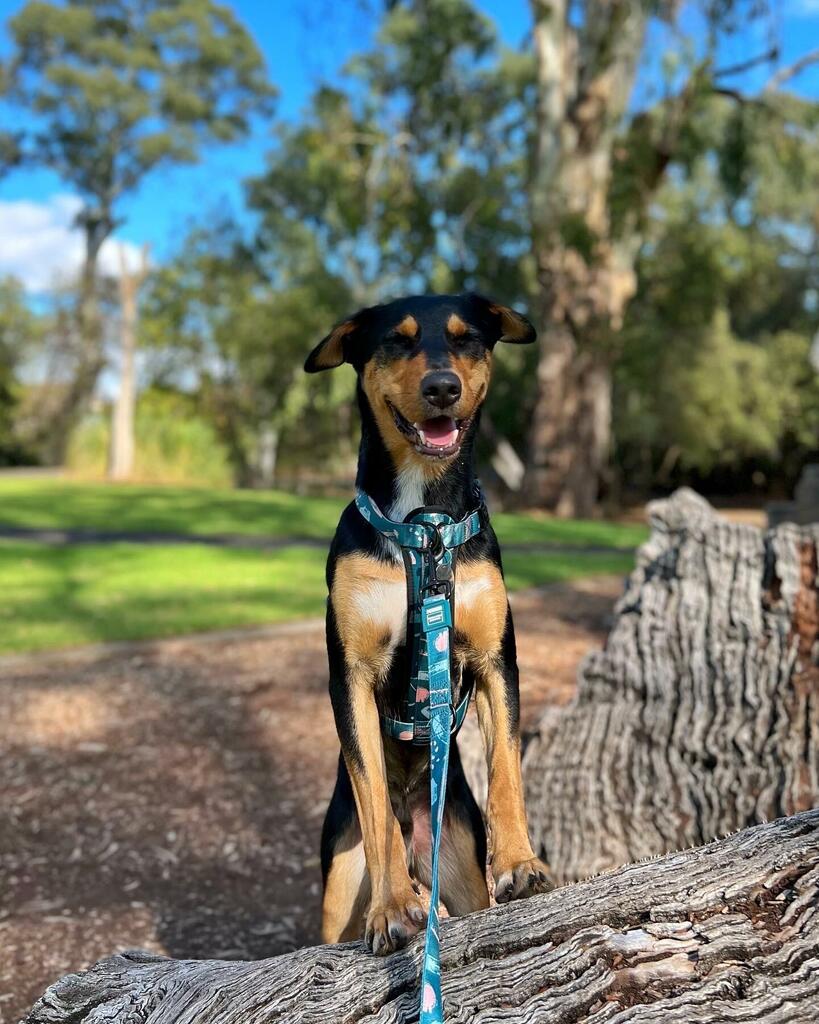 Colleen Huang
New Favorite!
Stylish harness with amazing quality! Fits nice and comfortably on my Kelpie. Especially love the front and back attachments.
Bree
Nova Halter
Absolutely love the Halter! Works beautifully and I can tell my boy 'Boof' finds it super comfortable! I also purchase the martingale collar and LOVE it!